Amy's Angels To Honor Friend By Participating in Jimmy Fund Walk
By Ashlyn Kelly
***
FRAMINGHAM – Framingham resident Dayna Klein is walking in the 2022 Boston Marathon Jimmy Fund Walk with a group called Amy's Angels on Oct. 2, to honor a dear friend who passes away in 2021.
Amy Phillips passed away suddenly last October.
For more than 26 years, Amy and her father participated in the Jimmy Fund Walk. 
"Because Amy cannot walk this year, we walk for Amy," said Klein. 
The team consists of Amy's sister, as well as friends of Amy who met when their children all attended Brophy Elementary School. 
Klein said, "As our children grew, so did our friendship with one another and Amy."
She added that the group is "honored" to walk and "carry on the tradition" of Amy and her father. 
"She was a loving, caring, and generous mother, wife, sister, daughter, and friend, who had a calling to nurture others," she said. 
Klein said, "Amy will truly be with us in mind, body, and spirit," while the group walks. 
According to the Jimmy Fund website, they envision "a world without cancer" and "88 cents of every dollar you give goes directly to cancer research and patient care."
If interested in donating, click here.
***
Ashlyn Kelly is a Spring 2022 SOURCE intern. She is a is a senior communication arts major with minors in political science and journalism at Framingham State University. When she is not writing an article, you can usually find her in a theatre.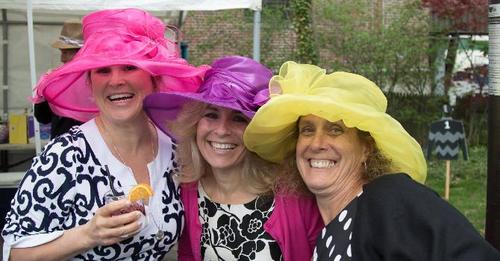 Photos submitted to SOURCE