Massachusetts State Senate Workers Announce Successful Unionization Drive
In full transparency, the following press release was submitted to SOURCE media for publications.
***
BOSTON – Massachusetts State Senate staff announced their intent to unionize with IBEW Local 2222 based in Quincy, today, April 5.
On the morning of Thursday, March 31, IBEW representatives  delivered a letter to the office of Senate President Spilka requesting voluntary recognition of their bargaining unit after successfully collecting authorization cards from a majority of the Senate staff who are part of the proposed bargaining unit.
The Massachusetts State Senate workers will be the second unionized state legislative staff in the nation. 
"A unionized workforce means better supported staff, improved service to our Commonwealth, and a stronger democracy for Massachusetts," said the Massachusetts State House Employee Union (MSHEU) organizing committee in a statement. "We are deeply grateful for the work of Senate President Spilka and elected leaders to improve workplace conditions for our chamber, and we recognize that these systemic issues in our workplace are decades-old,  beginning far beyond any individual's  tenure. We have seen far too many of our talented colleagues leave their Senate service due to numerous challenges in our workplace. This results in wasted taxpayer funds for hiring and onboarding new staff and the chronic loss of talented staff who write legislation and deliver critically needed constituent services. Our workplace protections and support structures should not be subject to the changing tides of the leadership of our chamber, and we deserve a seat at the table to ensure this. We are hopeful for Senate Leadership and legislators' support of this unionizing effort through voluntary recognition of our bargaining unit."
In conversations with colleagues, the MSHEU organizing committee identified several factors motivating staffer participation in a formal unionization effort, including ensuring: a safe workplace free from discrimination and sexual harassment; health insurance coverage beginning on the first day of employment; fair and consistent pay grades across Senate offices; measures to recruit, support, and retain a diverse workforce; clearly defined job roles and responsibilities; comprehensive professional development opportunities; and most importantly, the right to collective bargaining to provide staff a voice in matters concerning their workplace.
"State House staff are the unseen workforce that keeps our Legislature running," said Steve Smith, an organizer with IBEW. "They write our bills, conduct outreach within our communities, and connect constituents with critical services like healthcare, food stamps, housing, unemployment, and more. IBEW is thrilled that Senate staffers will join the strong union tradition here in Massachusetts and rightfully take their seat at the collective bargaining table. We are grateful for Senate Leadership's continued support for unions, and we hope they also support their staff's right to collective bargaining as well."
On February 4, 2022, Congressional staffers launched an effort to unionize amid support from federal Democratic leadership, citing similar issues  around pay equity and efforts to "improve retention, equity, diversity, and inclusion on Capitol Hill." President Joe Biden, Leader Chuck Schumer, and Speaker Nancy Pelosi have all publicly endorsed their staff's  unionization effort."The right to organize into a union and collectively bargain for better wages, working conditions, and a voice at work is a fundamental human right," said Steven Tolman, President of the Massachusetts AFL-CIO "Approval for unions is at an all-time high, which is why we are seeing more and more workers from all types of sectors – from coffee shops, to Amazon warehouses and tech workers – joining together to organize into unions."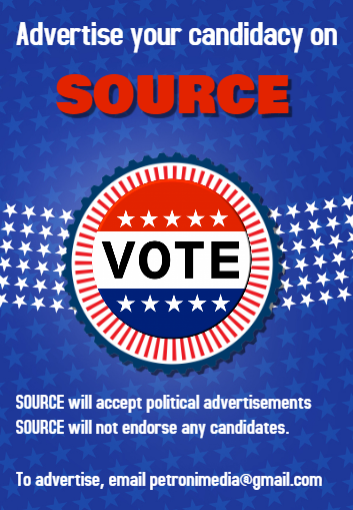 "The right to organize is absolutely critical for all workers – including those who serve our communities each and every day in the State Senate," said Ari Fertig, Executive Director New England Jewish Labor Committee, a former State House staffer. "At the New England Jewish Labor Committee we are excited to support SSUOC and IBEW Local 2222 because we know it is the right thing to do. We urge the leadership in the Senate to recognize this union quickly because it is in the best interest of the Senate and the constituencies the Senators serve." 
"Congratulations to the workers in the MA Senate," said Myles Calvey, Business Manager of IBEW Local 2222. "On Thursday, March 31, 2022, IBEW Local 2222 delivered a request to the Senate President to voluntarily recognize these courageous workers as members of IBEW Local 2222. The majority of these workers, who toil in the offices of MA State Senators, have put their trust in the IBEW. We will represent them in improving their wages, benefits, and working conditions. We have accepted the challenge. It is now up to the Senate President to do the right thing and recognize these workers. IBEW Local 2222 is ready to bargain."
IBEW currently represents the staffers of the Massachusetts and New Hampshire Democratic state parties. An IBEW affiliate recently unionized the Oregon legislature, which became the first unionized legislative staff in the nation. The IBEW and the MSHEU organizing committee look forward to working with their House counterparts to improve working conditions for all State House staff. 
As of 4 p.m. on Monday, April 4, neither the MSHEU organizing committee nor the IBEW have received a direct response to their letter of request from the Senate President's office.