Storm Coming Saturday With Rain, Sleet, and Maybe Snow
NORTON – Enjoy the sunshine and 50 degree temperatures today, as a storm is coming on Saturday, which could bring rain, sleet, and even a little snow for MetroWest, according to the National Weather Service.
Rain is expected to start after 3 a.m. on Saturday, said the federal weather agency.
Rain continues all day Saturday, with a chance of snow too.
Saturday's temperature could be a high of 48 degrees but will drop as evening approaches.
East wind 5 to 10 mph becoming west in the afternoon. Winds could gust as high as 24 mph.
Chance of precipitation is 100%.
New snow accumulation of less than a half inch possible.
Saturday night temperatures will drop to around 20, with west wind around 15 mph, with gusts as high as 31 mph.
Sunday's forecast is sunny, with a high near 36. West wind 11 to 16 mph, with gusts as high as 31 mph.
And Monday, Mother nature is looking to deliver 50 degree temperatures again.
Welcome to a typical New England spring!
***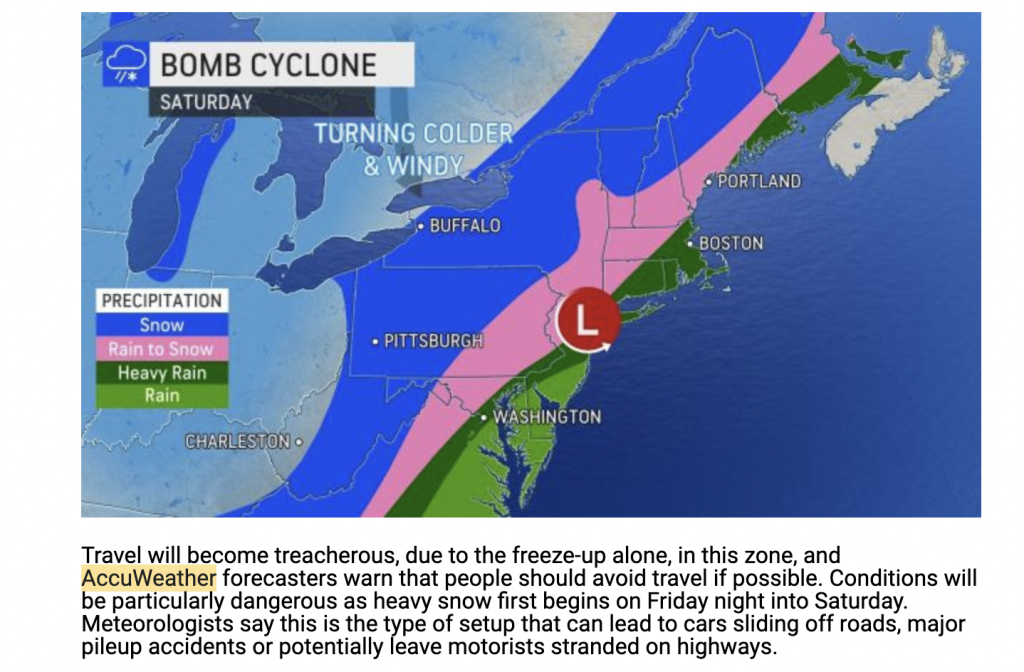 Graphics courtesy of Accuweather.