In full transparency, the following is a press release submitted to SOURCE media.
***
[broadstreet zone="53230″]

FRAMINGHAM – Campus Compact, a national coalition of colleges and universities working to advance the public purposes of higher education, has named 173 student civic leaders who will make up the organization's 2022-2023 cohort of Newman Civic Fellows. Framingham State's own Leighah Beausoleil '23 joins students from 38 states, Washington, D.C., and Mexico to form the cohort.
The Newman Civic Fellowship recognizes students who stand out for their commitment to creating positive change in communities locally and around the world.
The fellowship is named for the late Frank Newman, one of Campus Compact's founders, who was a tireless advocate for civic engagement in higher education.
In the spirit of Newman's leadership, fellows are nominated by Campus Compact member presidents and chancellors, who are invited to select one outstanding student from their campus each year.
[broadstreet zone="54526″]
Beausoleil is an English major at Framingham State with a concentration in journalism and minors in Chinese and political science.
In addition to being an outstanding student, she is the Associate Editor at The Gatepost student newspaper, where she has written many outstanding news articles. The Gatepost is one of the key opportunities for civic engagement at Framingham State University, and one of the most demanding student leadership commitments. She began at the paper during her first year and has risen quickly through the ranks as her peers recognized her ability, commitment, judgment, and maturity.
"Many studies have shown the vital role local newspapers play in the promotion of civic engagement," said Beausoleil. "As a journalist, I have the opportunity to inform communities on various issues and opportunities for change by giving the public a voice. As FSU's Newman Civic Fellow, I hope to further help communities and develop my own civic engagement as well as encourage that of others."
[broadstreet zone="58893″]
Last summer, a daily newspaper in Rhode Island, The Woonsocket Call, hired Beausoleil to be a part-time reporter where her articles appeared regularly on the front page.
She has worked at the University's Chris Walsh Center for Educators and Families in MetroWest and as a peer mentor to her fellow students.
She is currently working with Dr. Desmond McCarthy, a professor in the English Department, on an honors thesis focused on simulacra in the novels of Don DeLillo.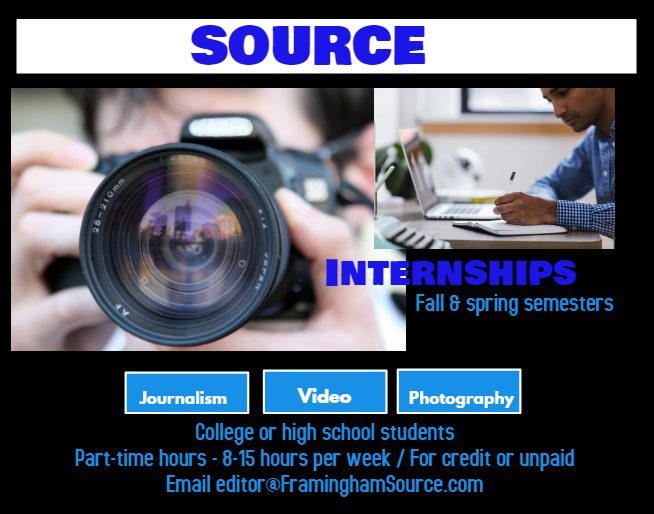 "Aside from her outstanding academics and commitment to informing and engaging the FSU community, Leighah is simply an all-around good person," says FSU President F. Javier Cevallos. "She is kind to her peers and has overcome a challenging childhood, during which her family moved around a lot. Her dedication to public service, civic engagement, and social justice, honor the legacy of Frank Newman."
Through the fellowship, Campus Compact will provide these students with a year of learning and networking opportunities that emphasize personal, professional, and civic growth. Each year, fellows participate in numerous virtual training and networking opportunities to help provide them with the skills and connections they need to create large-scale positive change.
[broadstreet zone="59946″]
The cornerstone of the fellowship is the Annual Convening of Fellows, which offers intensive skill-building and networking over the course of two days. The fellowship also provides fellows with pathways to apply for exclusive scholarship and post-graduate opportunities.
"We are proud to name such an outstanding and diverse group of students Newman Civic Fellows," said Campus Compact President Bobbie Laur. "Their passion and resolve to take action on the wide range of issues challenging our neighborhoods and communities is inspiring and deeply needed. We cannot wait to engage with them through this transformative experience."
The Newman Civic Fellowship program is supported by the KPMG Foundation.
[broadstreet zone="59948″]
Campus Compact is a national coalition of colleges and universities committed to the public purposes of higher education. Campus Compact supports institutions in fulfilling their public purposes by deepening their ability to improve community life and to educate students for civic and social responsibility. As the largest national higher education association dedicated solely to campus-based civic engagement, we provide professional development to administrators and faculty to enable them to engage effectively, facilitate national partnerships connecting campuses with key issues in their local communities, build pilot programs to test and refine promising models in engaged teaching and scholarship, celebrate and cultivate student civic leadership, and convene higher education institutions and partners beyond higher education to share knowledge and develop collective capacity.
[broadstreet zone="59982″]