UPDATED: Target Closed Saturday Night After Small Fire
Posted at 5:48 p.m. Updated at 7:22 p.m.
***
FRAMINGHAM – Target in Framingham is closed for the rest of Saturday night, March 5, after a small fire in one of its bathrooms, said Framingham Deputy Fire Chief Felix Torres.
The fire happened just before 6 p.m. at 400 Cochituate Road.
Framingham Engine 5, Engine 2, Engine 1, Rescue 1, and Tower 1 responded to the fire.
Employees evacuated the retail store in the strip mall.
When firefighters arrived on scene, there was smoke showing.
"We put the working fire out very quickly – 7 minutes," said Deputy Chief Torres.
The fire was contained to one stall in one bathroom said the deputy fire chief.
The store had to close until clean-up was completed. Management told the fire department they would clean up tonight and re-open on Sunday, said the deputy chief.
No firefighters were injured.
One individual had smoke inhalation and breathing issues but refused transport from the ambulance.
The cause of the fire is still under investigation. The fire marshal was still on scene at 7 p.m.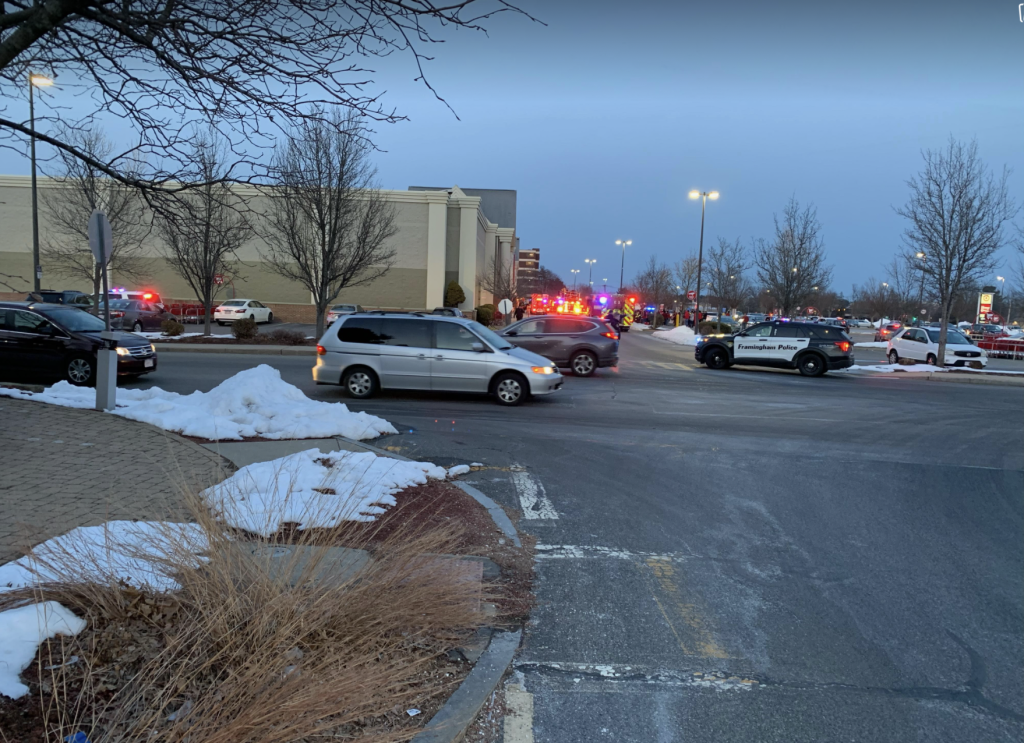 Photo courtesy of a SOURCE reader