Gorseth Seeking Seat on Natick School Committee
Editor's Note: Per the SOURCE election policy, each candidate is allowed to submit an announcement in their own words for the election. Town of Natick election is March 29.
***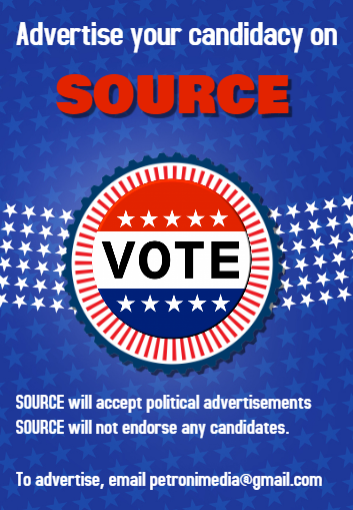 NATICK – I am Elise Gorseth and I am running for a seat on the Natick School Committee.
I care deeply about our public schools and want to do my part to ensure they are the best that they can be. Ours is a family of first-generation Americans. I grew up in Canada and my husband Haris is from the former Yugoslavia — we met working at the same local company. We settled in Natick just as our triplet daughters entered preschool and now they are in sixth grade. I work as a drug safety scientist and I feel fortunate to call Natick my home.
It's been my privilege to volunteer in a number of capacities for our town and schools. I'm a current Town Meeting Member and until recently was co-chair of the Natick Special Education Parent Advisory Committee. I've served on the Lilja School Council and as part of Lilja's school principal interview committee. In 2017 I was selected to represent Natick at Senator Spilka's annual Social Emotional Learning Forum.
Over the past eight years I've learned a great deal about how our schools operate, and about the budget and revenue challenges Natick faces. I've come to appreciate the School Committee's crucial role in setting educational goals and expectations for our schools and ensuring that they are reflected in both the district's strategic plan and budget.
I bring the skills and experience of a scientist and team leader and would work hard to understand the issues, to listen to community concerns, and to work collaboratively with the rest of the school committee to find strategic solutions to problems.
There are four areas of concern that I would focus on as a School Committee member.
COVID recovery
If elected, I will work side by side with the other School Committee members to make decisions that will enable students, parents, teachers, and the administration to rebuild and recover from two years of learning disruption. We need to address academic losses, but also support social-emotional learning.
Teachers are the heart of our schools and we must ensure they have the resources and support they need to continue to do a job that is harder in every way than it was two years ago.
The future of our elementary schools

It's time to come together as a community and clearly articulate a vision for Natick elementary schools. As a former Lilja parent, my daughters got a good education but we also saw negative impacts from the addition of modular classrooms, crowded common areas, and other challenges that linger to this day. The decision to close Johnson Elementary and prepare a proposal for a new elementary school has kicked off a new chapter that will impact every neighborhood. There will be many more important decisions for the School Committee to make in upcoming years. We have an opportunity to engage with all stakeholders to create an inspiring, strategic vision that can improve elementary education system-wide.
Communication
As a School Committee member, I would embrace my obligation to ensure that there is robust two-way communication with the community. I believe there is an opportunity for the School Committee to do more to make sure that concerns are both heard and responded to. For example, it would help everyone to make the school budgeting process more transparent. As the body that approves the school budget, I would like to see the School Committee reaffirm their obligation to address the community's concerns and set the framework for the school administration accordingly. It starts with sharing a clear and more understandable budget tied to the district's strategic plan.

Sustainable budgeting
Natick has used grants, reimbursements, and other one-time funds to make up gaps in its budgets and pilot new initiatives. I would like to urgently work toward a more sustainable, long-term plan for stable funding. For example, Natick has been fortunate to be able to use COVID relief funds to address pandemic-related learning losses. The school district will have to decide how to keep those programs afloat once the original funding sources expire. We must weigh district needs against our funding capabilities very carefully, to responsibly manage the programs that help our students and educators thrive.
I would love to hear from you! Please visit www.elise4natick.com to learn more about my
priorities and to share your thoughts about Natick schools and the School Committee with me.
It would be my honor to serve on the Natick School Committee, and I respectively ask for your vote on March 29th.
***