MassBay's SGA President Uses Positivity to Encourage Others
In full transparency, the following is a press release from Mass Bay Community College, which has its headquarters in Wellesley but a campus on Flagg Drive in Framingham. The PR was submitted to SOURCE media. (courtesy photo).
***
WELLESLEY – MassBay Community College professor, Liz Watson, describes human services student Anthony Neptune as "one of her most inspiring students" for his positive attitude inside the classroom and when interacting with his peers.
"Anthony has a way of making everyone around him feel like they can accomplish anything they put their mind to. His positivity is endless. When he talks to other students, his compassion and desire to help them reach their highest potential is obvious. He's an amazing mentor and role model," said Professor Watson.
Neptune graduated from Boston College High School in 2004 and headed to a local university to study engineering but soon found he was unable to focus on his classes. He decided to pause his college studies, and after talking with a friend, started working with at-risk youth who needed support and guidance.
"I always wanted to work with kids," said Neptune. "It can be really hard at times because of the trauma some of these children have faced, but it's so satisfying to help kids learn and grow, and I fell in love with working with them. Every child deserves to have a loving, supportive, and carefree childhood. I definitely have found my passion."
After working for more than a decade with these resilient children, Neptune felt as if he had "hit a wall" in his career.
"I would often hear from my supervisors that I was a great fit for a new position, only to be told by the hiring manager that I wasn't qualified because I didn't have my degree.  It was frustrating, and it happened enough times for me to recognize that I needed to make a change. I started researching colleges and found MassBay's human services program. I knew I needed to focus my energy on taking small steps to get where I wanted to go, while also continuing my service to others by helping my classmates see that they can keep pushing forward to reach their goals," Neptune said.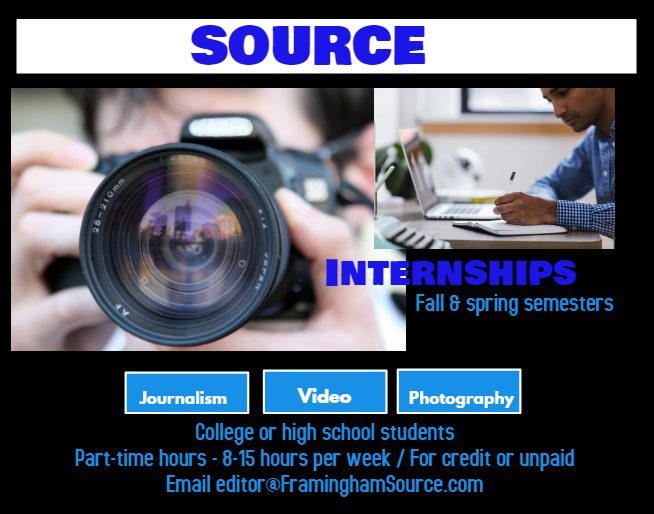 When asked about the origin of his incredible positivity, Neptune explained, "I didn't realize how not going to college was affecting me. It was a huge weight on me and a barrier in my ability to further my career. But now, every step I take brings me closer to my goals. I feel I have a unique perspective to encourage others, because I have come from a similar situation. I tell other people to just start the process. You can do a lot more than you think you can. Just take that initial step."
Neptune and his wife live in Boston, MA.
He is a full-time student, works full-time as a manufacturing technician for a biomedical lab, and also serves as the president of the MassBay Student Government Association.
He is on track to receive his associate degree in human services in May 2022, and plans to transfer to a four-year university to pursue his bachelor's degree.
His future goals include earning his doctoral degree in psychology and creating a virtual blueprint, designed to significantly impact the structure of the human services industry.
Anthony Neptune in the MassBay Community College library, February 2022 (Photo/MassBay Community College).
##