Exhibit A Hosting 2nd Annual Polar Plunge For Special Olympics in March
FRAMINGHAM – Exhibit 'A' Brewing Co. will host its 2nd annual Polar Plunge for Special Olympics of Massachusetts in their Framingham beer garden on Saturday, march 5.
Plungers will take turns jumping into a pool to support the Special Olympics from 1 to 4 p.m.
Participants can sign up for the Polar Plunge solo or get together a team of beer-enthusiast, inclusion-loving friends and family.
If plungers raise $100 or more (with all donations going to the Special Olympics of Massachusetts), they will receive a free t-shirt featuring the design below.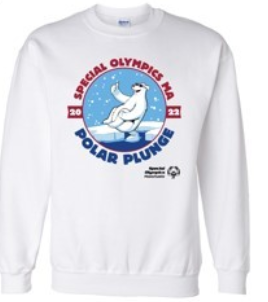 To partake alongside the Exhibit 'A' team, with registration at 1 p.m. and the Plunge commencing at 2 p.m., simply select "Framingham Plunge at Exhibit 'A' Brewing" on the Special Olympics site. 
There will also be an indoor After Plunge Party with free food in the brewery for all plungers.
Delicious Exhibit 'A' beer selections will be available for purchase during and after the Plunge.
There is no deadline to sign up; all are welcome to donate and sign up beforehand or that day.
Exhibit 'A' Brewing Company's Beer Garden is located at 81 Morton Street in Framingham.