85% of Framingham Public School Staff Vaccinated Against COVID
FRAMINGHAM – More than 85% of the staff in the Framingham Public School district has been vaccinated against COVID-19, according to data from the district.
As of January 26, 85.87% of the school district's employees are vaccinated.
The district data has 1,446 out of 1,682 employees vaccinated.
The highest percentage is at Hemenway Elementary at 96.74% or 89 out of 92 employees.
The lowest is at King Elementary at 77.78% or 56 out of 72 employees.
Framingham High is also under 80% at 79%.
The district data has 327 out of 415 employees vaccinated at the high school.
January had the highest number of cases in the school district since the pandemic began in 2020.
broadstreet zone="54526″]
The district's dashboard reported 1,741 COVID cases in the school district in January, which is about 75% of all cases this school year.
As of January 31, the the district is reporting 2,329 total COVID cases during the 2021-2022 school year. There are just under 10,000 students in the school district.
Below is a chart provided by the District, requested by the news outlet, for vaccination rate by school for staff, as of January 26.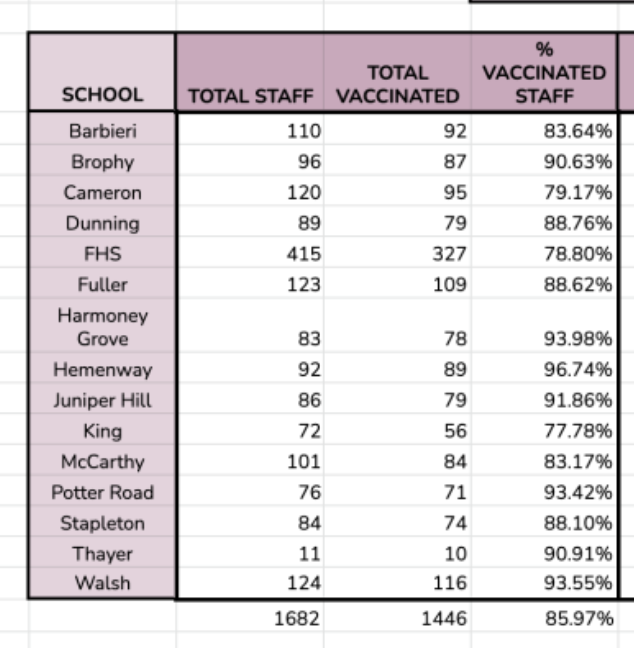 broadstreet zone="58610″]