By Ashlyn Kelly
***
[broadstreet zone="59948″]
FRAMINGHAM – Framingham District 3 City Councilor Adam Steiner made a request to the Framingham Traffic Commission to install a rectangular rapid flash beacon (RRFB) at the intersection of Edgell Road, Frost Street, and McAdams Road. 
The traffic congestion at Water and Edgell, along with a school on Frost Street, creates a "very dangerous situation" explained Councilor Steiner to the Traffic Commission at its meeting Tuesday night, January 25.
"This past November, in fact, a local resident was hit and badly injured crossing Edgell Road there," said Steiner, who lives on McAdams with his family.
"Edgell Road has been a priority for quite some time," said Traffic Commission Chair William Sedewitz, who is also the City's acting Director of Public Works.
The City is working on plans to improve Edgell Road, Water Street, and Edmunds Road and the Commonwealth has plans to improve Edgell Road at Central Street, with a traffic light. 
"That entire corridor needs to be addressed," said Sedewitz.
[broadstreet zone="59945″]
"I don't envision those improvements to be made anytime soon so I do think we should be seriously entertaining this request to make interim improvements at this intersection," said the Traffic Commission Chair Tuesday night.
Sedewitz recommended the Commission revisit the issue at either the February or March meeting once some data has been collected. 
The Federal Highway administration believes these rapid flashing beacons at crosswalks can reduce pedestrian crashed by up to 47%.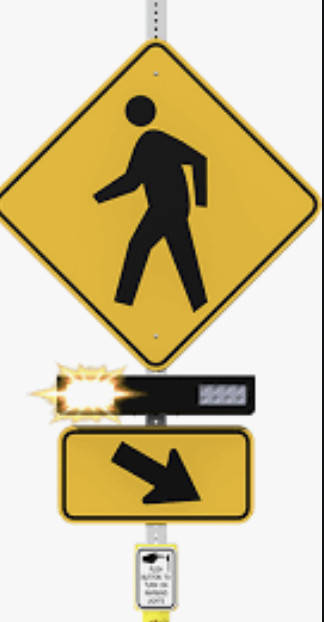 [broadstreet zone="53130″]
One of the portable cameras used to collect data at the intersections has been deployed to the intersection to count pedestrians, said the Traffic Commission chair.
Councilor Steiner asked if the season could be accounted for in the pedestrian numbers, as "the sidewalks tend to not be plowed."
Sedewitz said he would be "curious" if the traffic from the nearby (Dunning Elementary) school would be enough but if needed, counts could be supplemented again later.
"So we'll collect some information, include a proposed plan if we're going to make some recommendations for improvements in the background material for whichever meeting it is, and we'll proceed down that road," concluded Sedewitz.
***
Ashlyn Kelly is a Spring 2022 SOURCE intern. She is a is a senior communication arts major with minors in political science and journalism at Framingham State University. When she is not writing an article, you can usually find her in a theatre.