Framingham Flyers Defeat Tigers 62-50
FRAMINGHAM – The Framigham High girls basketball team defeated the Tigers of Newton North High School 62-50 Wednesday night.
The team was led by freshmen Allie Regan with 22 points.
"Allie started off with a bang for the Flyers with 12 points in the first quarter," said head coach Kristen Audet-Fucarile.
Junior Captain Selina Monestime netted 17 points and distributed the ball like a veteran with 8 assists and grabbing 12 rebounds, said the head coach.
Sophomore Caroline Galvani contributed 15 with pure shooting from the outside and clutch free throws, said Coach Audet-Fucarile.
"I am proud of this team for battling hard for that win. They played like a solid fluid unit tonight. As these younger players gain more and more game experience, it's going to get even better. Losing a season last year was depressing to see all these other programs play. Framingham finally Is getting a chance to be in the spotlight. Well deserved for this group," said Coach Audet-Fucarile.
The Flyers will host the Wildcats of Milton High on Friday, January 21 at 6:30 p.m.
***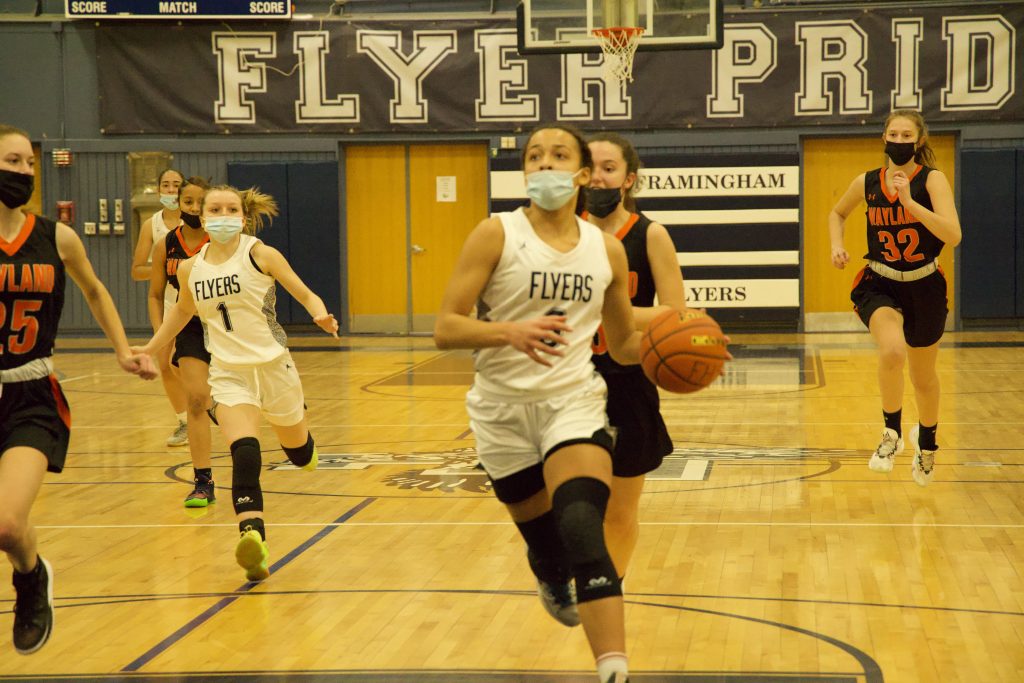 Photos courtesy of Victoria George