District 3 Voters To Elect a Framingham City Councilor on January 11
​FRAMINGHAM – Tuesday, January 11 is not groundhog day, but it may feel like it for registered voters in District 3 in the City of Framingham.
Tuesday, January 11 will be election day for registered voters in Precincts 4 & 7, that comprise District 3, after a judge ordered a new election for the City Council seat in December.
Polls will be open at Brophy Elementary School only from 7 a.m. to 8 p.m.
Why a special election for the District 3 City Council seat?
On November 2, City Council Vice Chair Adam Steiner received 997 votes, while SIFOC Vice Chair Mary Kate Feeney received 995 votes.
Feeney requested a recount.
After a recount, the election was certified as a tie at 997-997 votes each. The City declared a "failure to elect" and a special election date was set by the City Council for the last week in December.
Steiner sued the City of Framingham, the Framingham City Clerk, and the board of Registrars and sought an injunction to stop the special election date set by the City Council.
A judge ruled that the two ballots awarded to Feeney during the recount were blanks but that there were two other questionable votes and set aside the election and ordered a new one on Tuesday, January 11.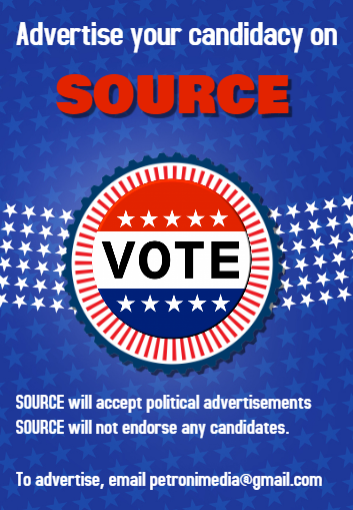 The judge ordered the same parameters used for the Tuesday, November 2 race, be used on the Tuesday, January 11 election. That means the new redistricting lines are not in use for Tuesday's election.
Mail in voting was available to residents of District 3, but the deadline to request the ballot has passed.
If you have a mail in ballot still, do NOT return it to Brophy Elementary School.
Instead bring it to the City Clerk's office, drop it off at the secure voting box outside the Memorial Building, or the box outside the Christa's McAuliffe Library on water Street.
Who are the candidates?
Mary Kate Feeney, grew up in Framingham and attended St. Bridget School. She is a small business owner in Framingham. She ran the campaign for Framingham to become a City. She is the current vice chair of the City's Strategic Initiatives and Financial Oversight Committee. Feeney worked for former Massachusetts Governor Deval Patrick's administration, as Director of Online Media. She also served as Communications Manager for the Massachusetts Officer of Travel & Tourism. She is a Board Member for the Framingham Business Association & Framingham FORCE.
Adam Steiner is employed as the Director of Technology for the Maynard Public Schools. He has been the City Councilor in District 3 since Framingham became a City on January 1, 2018. He told a local cable access talk show host his first foray into politics was when he was treasurer at Framingham North High School. Steiner was chair of the Council's finance subcommittee. He served on the City's Marijuana Task Force. Steiner was an intern for Rep. Joseph Kennedy II, during his college days, and after graduation he worked for Rep. Martin T. (Marty) Meehan.
SOURCE did an intensive Q&A with both candidates before the November election.
Election day weather is forecasted to be sunny, but very very cold.
High temperature is forecasted for 12 degrees. Wind chill could be as low as minus 15 degrees.