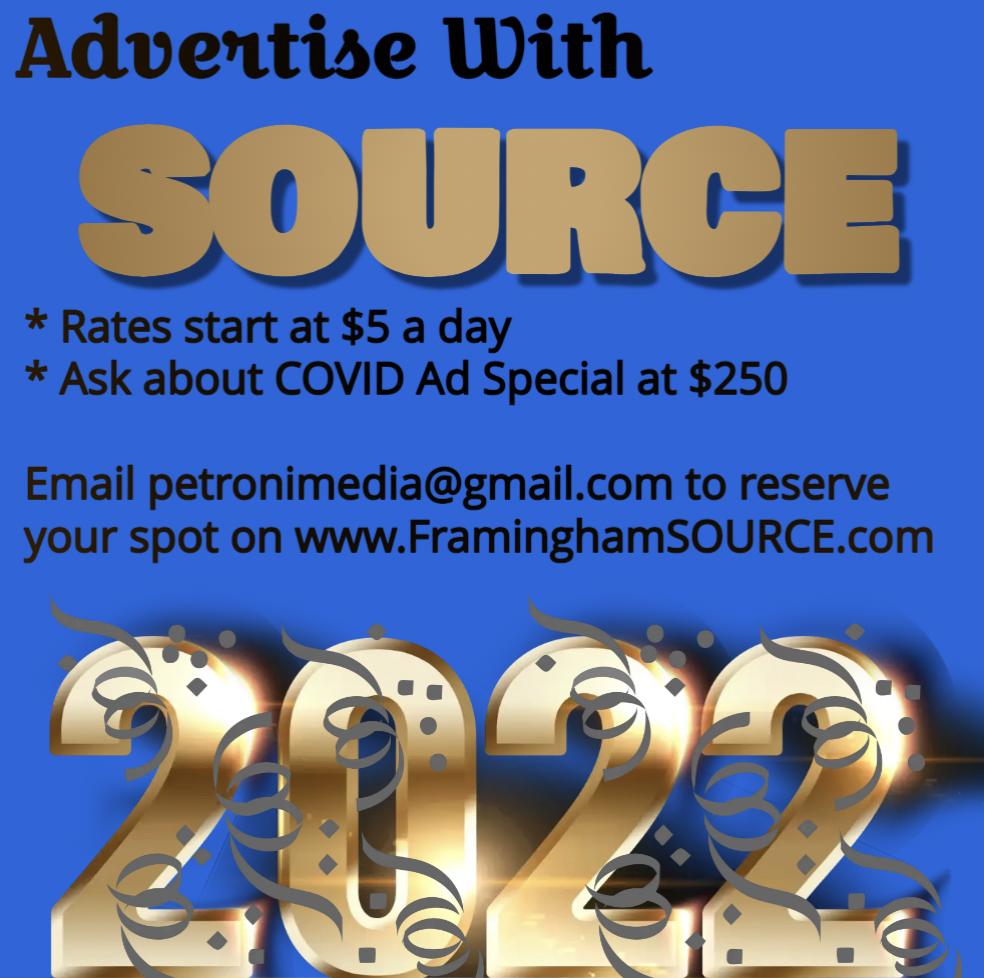 FRAMINGHAM – Wednesday night, the Framingham School Committee elected Priscila Sousa as its next chair.
The vote was historic as Sousa is the first woman of color to hold that title.
It is also historic as Sousa, like many students in the public school district, started in a classroom speaking Portuguese and had to learn English.
Sousa, elected first in November 2019, served as clerk of the 9-member School Committee her first term, and now in her second term, she will serve as chair.
Sousa, who was the chair of the racial, equity, & inclusion subcommittee last term, is likely now the youngest ever School Committee Chair in the community's 322-year history.
Mayor Charlie Sisitsky administered the oath of office to Sousa, who was voted chair in an 8-0-1 vote.
Sousa, who represents residents in District 5, spoke after the vote.
SOURCE asked for a copy of her statement. It is published below

[broadstreet zone="53230″]
***
When I initially ran for the Framingham School Committee, I did so for multiple reasons.
One reason was the wonderful education I received as a young Brazilian coming to Framingham decades ago, not speaking a word of English. That Brazilian girl, now a proud U.S. Citizen, and member of this committee, owes so many of the successes in my life to the wonderful education I received from the Framingham Public Schools.
The second reason I ran was that I served as my brother's guardian for several years. During that time, I saw first-hand how difficult it was to navigate the special education system in Framingham. I have seen many improvements in the past few years—but we still have much work to do to appropriately help all of our high-needs learners.
My past two years on this committee have allowed me to work with great leaders and great professionals. It has also allowed me to spend a great deal of time working in the trenches with families and students in my district and others who have desperately needed help and advocacy during a pandemic. This ongoing pandemic has negatively affected many of them very disproportionately.
Being trilingual has allowed me to help students and parents throughout our community navigate not only our schools, but other matters that impact the ability of our children to learn.
Right now, nearly one-third of our students are English Language Learners (ELL). In a majority of cases, their parents or caregivers do not speak English.
As we all know, Framingham has tremendous diversity. Our city is also politically, socioeconomically, racially and ethnically diverse. This richness in a city our size, is one of the things that makes our community so unique and so special.
There is only one place in Framingham where all of this diversity connects in one way or another. That place is our public schools.

[broadstreet zone="54526″]
Our educational system faced many challenges before the pandemic, and now in the middle of our third COVID winter, the challenges continue and, in some cases, are getting even harder.
I believe this committee, administration, teaching professionals and staff are up to the challenge. Yes, we're all tired—but I believe that people remain committed to serving our children at the highest level possible.
I also believe that it is time to add some additional metrics to measure our success across the board. We as a school committee have many milestones that we can count over the past few years.
• WE opened our first NEW school in almost 48 years
• WE have completed both equity and Title IX audits
• WE pivoted to remote learning
• WE have our children back in the classroom
• WE increased recess time for our students
• WE re-named a school with a name, chosen by our community, that we can all be proud of.
• And WE accomplished much more…so much more
We should also be measuring the additional services that we have been providing to students and families despite recent reductions in real operating budget dollars.

[broadstreet zone="58610″]
My goal is to partner with each school committee member to help you meet the needs of the people in your districts, as well as improve our overall educational experience for everyone in our school system. I want to give you the support you need to work on projects of importance to our district and the people in yours.
This committee is composed of very talented people who are all committed to the same goal—making our school system the strongest it can be.
Collaborating with each other and others; I believe that we can do just that.
I thank you for your support and I look forward to working with all of you over the next two years.
I would also be very remiss if I didn't express my gratitude and that of others, to Chairman Adam Freudberg, for his leadership of this committee for the past four years. He will always hold a special place in Framingham history as the first Chairman of the City of Framingham's School Committee.
Adam has put in a lot of hours and worked hard through some very difficult times to help our schools provide the best education possible to our students. It is hard work, done mostly behind the scenes, and often goes unknown or underappreciated, by folks who haven't sat at this table.
I know I have huge shoes to fill. I look forward to our continued collaboration for the next two years. I hope that I will be welcome to call you for your sage advice when needed.

[broadstreet zone="59947″]