Spicer Administration Issues 436-Page Transition Report to Mayor-Elect Sisitsky
FRAMINGHAM – The Spicer administration, via a press release, publicly released a 400+ page transition report it prepared and presented to Mayor-Elect Charlie Sisitsky and Chief Operating Officer Michale Tusino.
Mayor-Elect Sisitsky said the report will be "useful."
The Mayor elect said he appreciated all the departments that worked hard to contribute to the report.
Sisitsky said he expected the report before Christmas but received it yesterday, December 29.
The City's Public Information Officer Kelly McFalls made the report public today, December 30. She issued a press release and posted a link to the report on the City's social media channels.
"Mayor Yvonne M. Spicer delivered a transition report to Mayor-elect Charlie Sisitsky and incoming Chief Operating Officer Mike Tusino to help ensure a smooth changeover from the Spicer Administration to the Sisitsky Administration," stated the press release.
"The report reflects on accomplishments made by all City departments in serving the community and new initiatives and plans that will be beneficial to the City. The transition report is the result of the hard work of the many employees and leaders who serve Framingham every day," said the press release.
Inside the report was a quote from Republican Donald Rumsfield, who served as secretary of defense from 1975 to 1977 under president Gerald Ford, and again from 2001 to 2006 under President George W. Bush.
The transition report, although signed by Mayor Spicer was prepared by current Chief Operating Officer Thatcher Kezer III, a U.S. Air Force Veteran.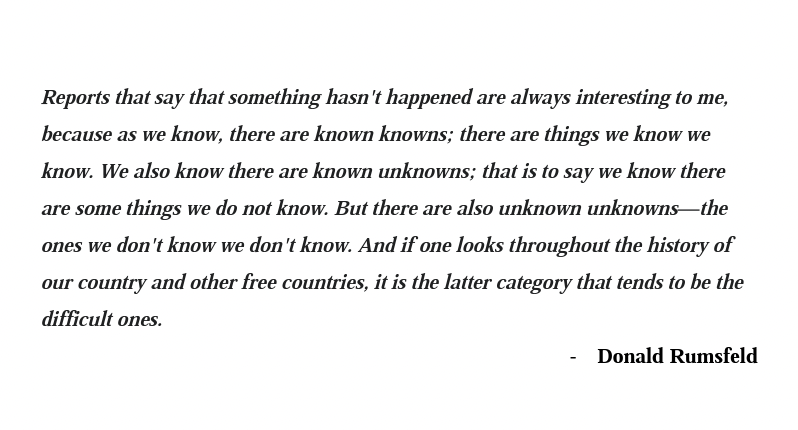 In the Mayor's statement to Mayor-elect Sisitsky in the report she wrote: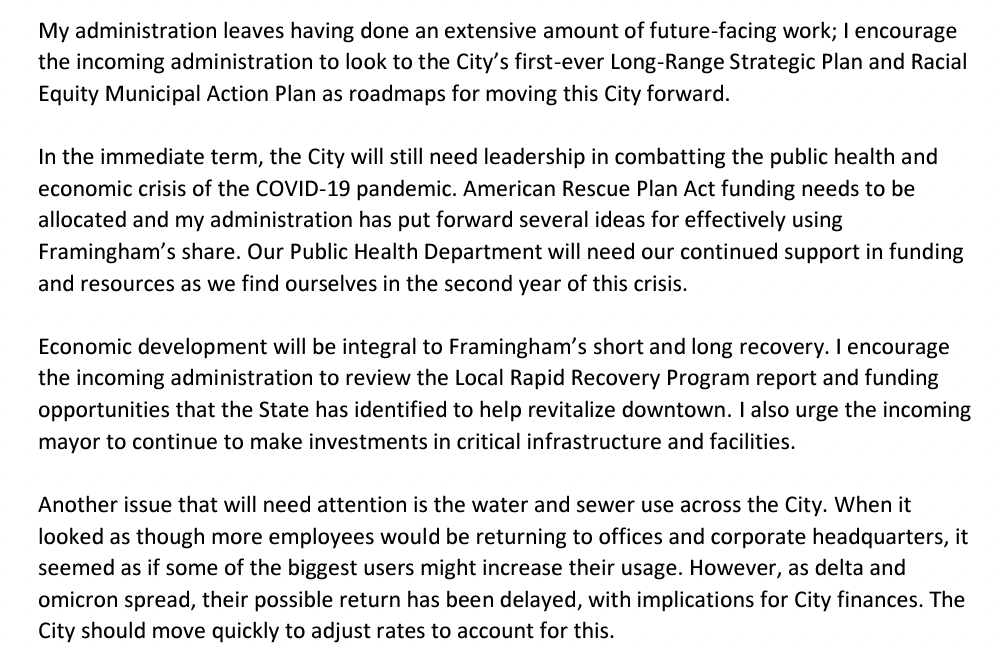 The mayor also listed some immediate issues the Mayor-elect needs to address: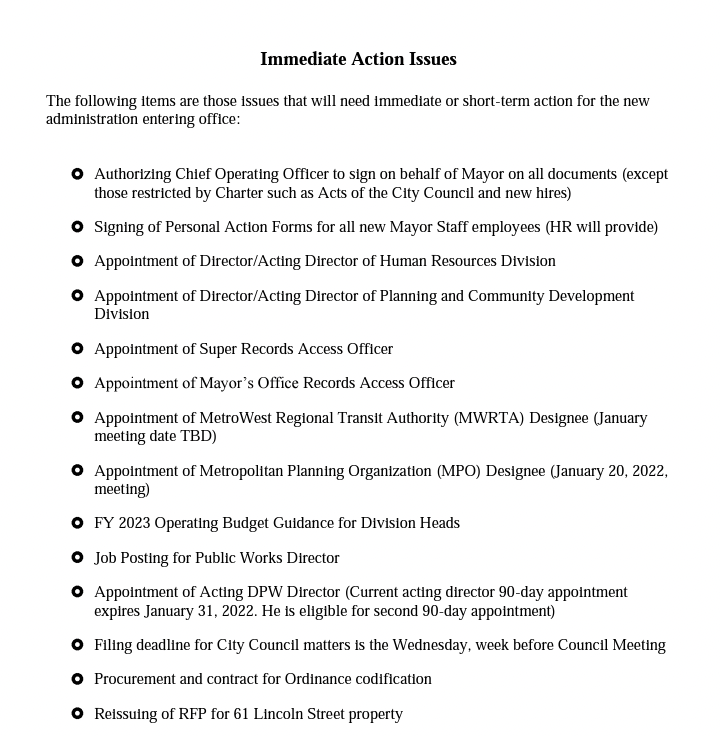 See the full report here