Chica Project Issues Grant For Fuller Middle School Mentor Program
FRAMINGHAM – Framingham Public Schools announced today, December 7, the forthcoming launch of a new grant-funded group mentorship program at Fuller Middle School.
After Winter break, students identified by referral or who have an interest in the program will be participating in weekly sessions led by a network of accomplished multicultural women professionals through Chica Project (CP).
Focusing on 4 intentionally designed pillars to serve the participating students, the curriculum and facilitated discussions will include:
Culturally Affirming Group Mentoring;
Leadership Development Opportunities;
Career Exploration and Network Development; and Civic Engagement; and
Community Service.
Ashley Torres Carrasquillo, Wraparound Coordinator for Framingham Public Schools, discovered Chica Project as a graduate student while doing a research assistantship at the Mauricio Gaston Institute for Latinx community development and public policy.
Working with them indirectly through various projects, Torres saw CP's fantastic intergenerational work with women and girls of color.
When she began working at Fuller Middle School, after many conversations with administrators and by being a part of various team meetings, it became clear that CP could be an amazing program to not only support our female-identified students of color transition back into the school, but also to build on their skills for the future.
"Our students of color often struggle with multiple social identifiyers like class, gender, race, sexual orientation, dis/ability, and/or immigration statues," said Torres Carrasquillo, Wraparound Coordinator for Framingham Public Schools. "These struggles often hinder their confidence level, particularly in academic spaces where the majority of the staff does not look like them nor have similar life experiences as our students' families. The CP is intentional about bridging students' personal identities (seeing culture and familiar knowledge as assets) with the professional (and in these case the academic) lives of students; this approach, using their culture as wealth, can support our students' confidence for them to be able to achieve their personal and professional aspirations. As I think of my childhood, as a female presenting Black Latinx child, very misunderstood, I wish I had a community like Chica in my school in Framingham. While I am grateful for the support of other mentorship programs like Mazie, at Framingham High School, Chica will bring an additional layer to our middle schoolers, a cultural and community building component that is and has been missing in our district."
"From supporting and building a student's cultural and community connections to offering unique networking opportunities and mentorship, the Chica Project will create an additional layer of support for our students," said Kerry Wood, Principal of Fuller Middle School. "We are extremely grateful to the Sudbury Foundation for once again demonstrating their dedication to the youth of Framingham by supporting this important partnership between the Chica Project and Fuller Middle School."  
The Sudbury Foundation, whose mission is to transform lives and strengthen communities, has provided a grant of $20,000 to cover the cost of the Chica Project program which begins in January and will run for at least 12 weeks. Referred and interested female identified Fuller students will participate in various discussions and activities to help inspire cultural mindfulness, leadership development, and the opportunity for students to provide input to support the work of Chica Project and their impact to other students in the future. 
"The trustees of the Sudbury Foundation are pleased to support this project designed to bolster the social-emotional well being of Latina and other Young Women of Color at Fuller," said Marilyn Martino, Executive Director, The Sudbury Foundation.
"We are beyond excited to bring our school-based programming to Fuller Middle School as we celebrate our 10th Anniversary," said Lina Cañon, Interim Executive Director for Chica Project. "We are expanding our impact by adding new geographic partnerships, in particular, this collaboration with educators from Fuller Middle School which will allow us to bring the organization's culturally responsive approach to uplifting the identities of participants of a younger age range. We hope to establish a long lasting relationship in which we foster community and support Girls and young Women of Color as they explore their freedoms and step into their power.
"As a first-generation immigrant, I know the importance of a representative community in youth development. This partnership is truly a full circle moment for me, in which we can provide a program, a community, a village that I wish I had when I moved to Framingham from Colombia at age ten, decades ago. Though Chica Project did not exist then, Framingham provided me Women of Color (WOC) professionals who inspired me and still influence me to this day. I call on the Latinas and WOC in the Framingham community to apply to be a mentor and make an impact on the lives of the students at Fuller." 
Chica Project is recruiting women of color from the MetroWest area to support the mentorship program at Fuller Middle School.
If you are interested in volunteering for this type of opportunity, please complete their Mentor recruitment form: https://bit.ly/CPMENTOR22.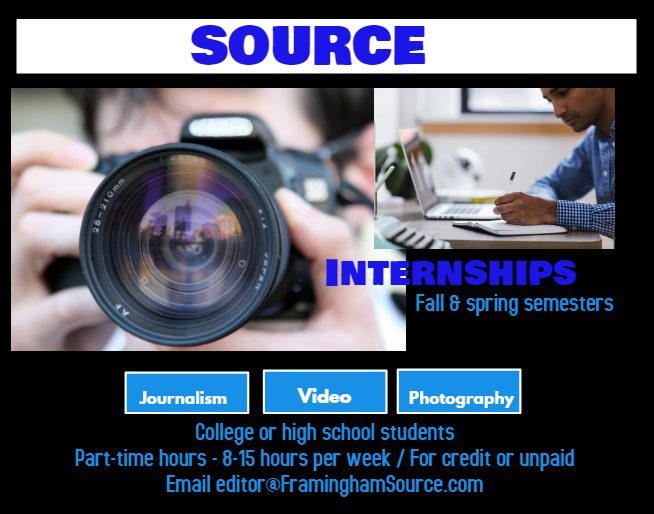 In full transparency, this was a press release.