Lt. Gov. Polito Meets With Mayor-Elect Sisitsky
FRAMINGHAM – Massachusetts Lt. Governor Karyn Polito met with City of Framingham Mayor-elect Charlie Sisitsky this afternoon, December 6, at Bella Costa Ristorante.
Sisitsky was easily elected Mayor on November 2, defeating Yvonne Spicer, who was the City's first-ever Mayor.
City Council Chair George P. King Jr., at-large Councilor Janet Leombruno, and District 4 City Councilor Mike Cannon, who chairs the Council's economic development subcommittee, and Robin Kaye, Sisitsky's wife, were also in attendance for the afternoon meeting.
Lt. Gov. Polito discussed COVID-recovery, economic development, and other initiatives with the Mayor-Elect and the legislative leaders.
Sisitsky will be sworn in as the City's second Mayor on January 1.
Framingham became a City in 2017, in part to provide that all geographic sections of the community had representation in government and to help give Framingham a "seat at the table" with state and federal leaders.
***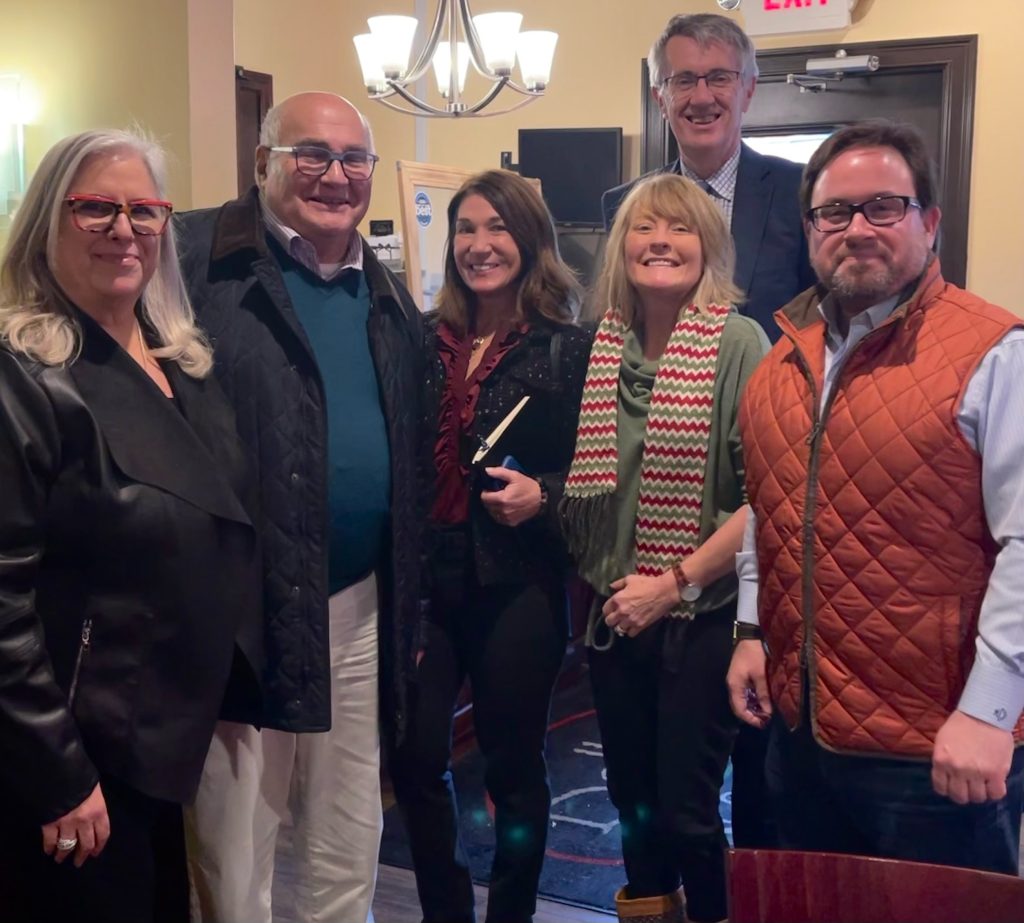 ***
Photos courtesy of Councilor Leombruno