Q&A With Framingham District 7 City Council Candidate Magda Janus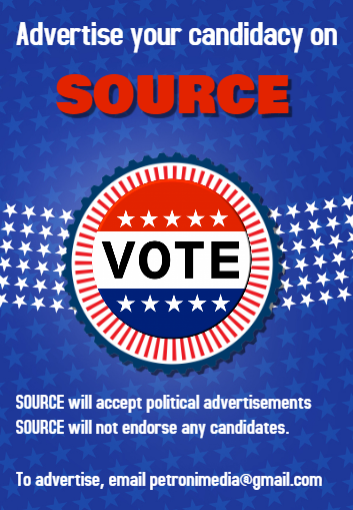 Magda Janus
Which pronoun do you prefer? She/her/hers
Occupation: PCA – Personal Care Assistant
Why should voters elected you for District 7 City Councilor: To escape communism I immigrated to the USA in 1985 with an inadequate English vocabulary and dreams of a better life in this country with its multitude of freedoms and opportunities I did not have as a child and a young adult.
I moved to Framingham in 1989, and in 1996 my husband and I purchased a home in Lokerville where we live with our two kids.
For years Framingham has been considered an affordable place in Middlesex county, but something has changed and that is no longer the case. Residents of Framingham love the diversity here, and District 7 is as diverse as it gets.  
All the residents of D7 I spoke with want to keep Framingham safe, affordable, and sustainable. To do so, both branches of our local government need to work in collaboration, communicating well and in a timely fashion at all times, respecting opinions of others even if they are very different.
The executive and legislative branches should be able to present different points of view and look for unintended consequences before any decisions are made. If money was no object, living in Framingham would be a piece of cake. Unfortunately that's not the case for many of the residents in District 7, they would like our local government to streamline the departments, find efficiencies, eliminate redundancies, and try to live within its means, like they do; without sacrificing safety and a quality of life. They want safe roads, thriving small businesses, and good schools. I am capable of thinking outside the box and finding ways to reduce spending without losing services. I am inquisitive, determined and a quick learner. I am a problem solver and a team player. Voters should elect me because I will work effectively to represent everyone in District 7. 
Political Website or Facebook page link to find more information: https://www.facebook.com/magdaforsustainableframingham
Describe the City of Framingham in 3 words:  complex, challenging, fabulous
Best thing about District 7 is: Butterworth Park
District 7 needs:  A councilor who has a strong voice, who knows and understands the issues that are important to all of the residents of D7, a councilor who will work well with the rest of the Council and the Mayor's office to make Framingham the best city it can be. I am that person. I possess the qualities required for this job.
Report Card time. What letter grade would you give the Mayor? As a homeowner of 25-years I find that the Mayor's work, after almost 4 years in office, still needs improvement in some areas. 
Should the Mayor be required to attend every City Council meeting? (yes or no) Yes.
Participation in government by the City's 70,000-plus residents is (fabulous, adequate, or lacking) (pick one)? Lacking. Changing our government format has not improved participation. While campaigning I found out that many residents do not know or understand the responsibilities of councilors or the mayor. 
City of Framingham did an (amazing, adequate, or poor job) (pick one) when it came to the Coronavirus pandemic: In my opinion somewhere between adequate and poor with regard to communication, for example: inadequate direct communication about available resources with (elderly) residents during lock down. 
Should City of Framingham municipal employees be required to get a COVID vaccine? (yes or no) No. It should be carefully evaluated with one's doctor on an individual basis to take a medical history into account. 
City of Framingham is on (the right track, spinning its wheels, going backwards)(pick one):  Spinning its wheels. Lack of long-term planning/vision and constant promises that everything will be done, prevented many crucial things from being carried out and fully accomplished (for example: climate change solutions) . 
Do you support a split tax rate for businesses and homeowners? (yes or no) As a homeowner – yes; as a Candidate for the City Council I am open to discussion of other options. 
Should City offices close early on Fridays? (yes or no) No. 
City of Framingham is (ahead of the curve, making progress, or behind its neighboring communities) when it comes to environmental issues: Behind its neighboring communities but it could be easily improved with proper planning. 
Framingham has (too many, right amount or too few affordable housing units) (pick one): No available affordable housing.
Do you support in-law apartments in the City of Framingham? (yes or no): The issue is complicated and needs to be evaluated on a case by case basis.
Butterworth Park is used (too much, right amount, not enough) (pick one) The right amount for its current design. I would like to see amenities for older generations and tables/seating to accommodate multigenerational family gatherings.
Downtown Framingham is (thriving or surviving) (pick one) Surviving, but there are plenty of opportunities to make it thriving with people like myself as a driving force behind the necessary changes. 
My favorite business in District 7 is Jack's Abby 
Framingham Public Schools receive (too little, just the right amount, or too much) funding. Just the right amount from the City of Framingham, not enough from the State and Federal government .
What City Council subcommittee do you wish to serve on? Economic Development to make our Downtown a destination place for the entire Metrowest. 
The #1 issue I hear from residents in my district about is. It's a 50/50 split between the road safety/traffic, and revitalization of the Downtown.
***
QUESTION #1: Speeding and traffic are top issues for residents. What letter grade would you give the Traffic Commission? How would you make sure residents' traffic and safety concerns are heard and resolved by the Traffic Commission?
Taking into the account the number of traffic issues in Framingham I think the Traffic Commission would have to meet more than once a month to properly address them all. It may also be necessary to have a representative of each District in it to better address district-specific problematic areas. Ultimately the most effective way to target and resolve traffic and safety concerns would require regular public participation or continuous Councilor's involvement. If elected I would be happy to take this task on. At this time I do not feel comfortable grading the Traffic Commission, I do not have enough data to do so. 
QUESTION #2: The water & sewer enterprise fund is hemorrhaging money according to an independent consultant's report. What legislation or steps would you put forth to get that fund on firmer financial footing?

Taking a very close look at all line items in the budget for water and sewer would be an appropriate first step. Followed by a careful evaluation of the current year's revenue and the effect of diminished use of commercial properties on said budget. This won't be an easy task, because the problem we have now is a result of years of avoiding properly dealing with it. As long as we stop kicking this can down the road now, I am confident we can come up with a viable solution for the future. 
QUESTION #3: The Spicer administration did a survey to see how the City should spend more than $25 million in federal pandemic recovery funds. The survey had less than 500 responses from a community of more than 70,000. What is your #1 priority on how to spend the ARPA funds? Why? And how will you get input from your district's residents on this issue and other key issues if elected?

It is disappointing to see only a very small fraction of residents respond to the survey, but I am not surprised. It takes time and energy to research the information and come up with viable suggestions. I would like to see the money invested in tangible projects, things that will have a positive, long-lasting effect on our City. For example: expanding our Board of Health department to be better prepared for any potential future health related emergencies; expanding elder care and services to assure that our oldest and most vulnerable residents have  easy access to everything they need in case of any future nationwide emergencies. One of the best ways to get the input from the residents of my district would be to personally reach out to them and engage them in a conversation. It may take a little more time than taking a survey but it presents a very different picture, often not seen in responses given in surveys. 

QUESTION #4: Do you think District 7 is safe? Why or why not? How will you work with the Mayor and the police department to make sure all residents enjoy a good quality of life?

I never felt unsafe living in District 7. But I know residents, myself included, worry about road safety, petty crimes (for example: car break-ins), our Downtown not always being as safe and inviting as it could be. A few weeks ago I reached out to the Framingham Police Department to talk about various issues that are relevant to D7 as well as the entire City of Framingham. I have learned that one of the main problems is insufficient number of police officers in our Police Department. Based on per capita requirements we should have 12 more officers. That number is based on the (most likely lower than actual) 2020 Census numbers. In reality we may need to double that number. How does it factor into a safer District 7? By increasing the budget for the Framingham Police Department we would address road safety in the entire City; enforce traffic and parking laws; protect our property. Increased police presence would give the Downtown businesses an opportunity to develop good rapport with officers and keep a closer eye on problematic issues. Good quality of life is possible in D7 as well as the entire City when our Police Department is property staffed. If elected I know I can collaboratively work with the Mayor's Office and our Police Department to make this happen.
QUESTION #5:  There have been more than a dozen department heads who have left the Spicer administration since January 2020, including two more departments in the last 90 days. What role do you think the City Council played in the departure? How can the legislative branch support municipal department heads? Give specific examples.

For some this exodus feels like a normal occurrence in a workforce. I am not sure if the City Council played  any role in it. But I find it somewhat troubling. I would like to see exit interviews being done to see if there is a trend or a reason for so many departures. What truly worries me is the fact that in the long run it will be very difficult to see any long-term plans and projects carried out to completion when so many department heads leave after 2 or 3 years. Continuity is very important and I find it unsettling to see qualified employees leave in large numbers. I am not sure how to change this but if elected I will make this a priority to find ways to hold onto valuable employees. 
QUESTION #6: Over the last two years, there have been racist acts, anti-Semitic incidents, and Hate crimes committed in the City of Framingham. How can Framingham be a more welcoming City for all? Describe your experience in being a part of or serving an underrepresented  segment of the City. What steps will you take to reduce bias and champion diversity and inclusion in Framingham?
As human beings we made a lot of progres in this country. We recognized past mistakes and poor choices and learned from them. No one should ever be treated differently based on their looks, beliefs, or preferences. I never judge any person by their "cover", I look for content and similarities. When we differ in opinions  I look for ways to understand. I hope to be an example of tolerance and inclusiveness.  
QUESTION #7: Some believe Framingham is becoming unaffordable. Seniors, Veterans, immigrants, etc have said it is expensive to live here. Do you agree or disagree? If you agree, what will you do as a Councilor to keep it affordable.
I agree, Framingham is not as affordable as it was just a couple of decades ago. The housing market is the driving force and right now no one is building affordable homes or apartments. If elected I would be more than happy to look for developers and programs that would support building housing for middle class, blue-collar workers.