Q&A With District 2 City Council Candidate Jake Binnall
Jake Binnall
Which pronoun do you prefer? He/Him/His
Occupation: Self-Employed – Web Designer; 2L at BU Law
Why should voters elect you for District 2 City Councilor: I believe voters should elect me District 2 City Councilor because I will be an effective, collaborative, and thoughtful advocate for the District, and I will not entrench myself in political theatrics. If you are disappointed with the lack of progress Framingham has made, feel that you can't count on your local government to deliver for you, and want to see action come out of the Council, then I ask for your vote.
As a product of Framingham Public Schools (McCarthy Elementary, Fuller Middle and FHS), graduate of UMass Amherst for my bachelor's and Master of Public Policy, and current second year law student at BU Law, I am well-prepared to serve my community.
I have been involved in Framingham since I was a young teenager and have been ever since because this community means so much to me. I had applied to serve on numerous boards and committees, and eventually was appointed by the Selectmen to serve on the Community Development Committee. I was fortunate to serve on this Committee for over 5 years allocating grants to local nonprofits. I served as the Student Representative on the School Committee for two terms while in high school and was class president for 3 years.
While at UMass, I was appointed by the Mayor to the 2030 Youth Advisory Council and served on the UMass system Board of Trustees.
Throughout all my involvements, I've always been focused on the work and not the drama, and I'll continue to do so as Councilor. I recognize that there are serious issues that haven't been addressed by the council relating to the environment, education, infrastructure, and much more. My education, experiences, and upbringing in Framingham have prepared me to deliver results for District 2 and I ask for your vote on November 2nd .
Political Website or Facebook page link to find more information: www.jakebinnall.com
www.facebook.com/jakebinnall

Describe the City of Framingham in 3 words: Inclusive, promising, and determined
Best thing about District 2 is that you can enjoy the beautiful aqueducts, see an
incredible show at Framingham High, enjoy delicious food & drinks from the many local
businesses, and more, all within a short distance.
District 2 needs leadership that can listen to the residents of District 2, work together
with others in government, and follow through on conversations with action to improve
things such as the walkability of District 2, sustainable initiatives, the safety of busy
intersections, and much more.
Report Card time. What letter grade would you give the Mayor? C-
Should the Mayor be required to attend every City Council meeting? Yes
Report Card time: What letter grade would you give the City Council this second
term? Overall, I'd give the Council a C. In thinking about report card comments, "works well with others," "listens attentively," or "stays on task," come to mind as traits we should expect of our Council. Unfortunately, I don't think those marks were earned. While there has been marginal progress on many issues, and we're still in the early years of being a city, the overall performance could be improved greatly. I am incredibly frustrated with the amount of bickering and lack of concrete action. Creating a new committee is something, but that is a baby step and pales in comparison to creating comprehensive policies addressing the actual needs of residents. Our City Council needs to be more creative, listen more, and take more action.
Participation in government by the City's 70,000-plus residents is fabulous, adequate, or lacking (pick one)?
City of Framingham did an (amazing, adequate, or poor job) (pick one) when it came to the Coronavirus pandemic. Adequate.
Should City of Framingham municipal employees be required to get a COVID vaccine? Yes
City of Framingham is on (the right track, spinning its wheels, going backwards) (pick one): Going backwards.
Do you support a split tax rate for businesses and homeowners? Yes.
Should City offices close early on Fridays? Yes.
Framingham does not have enough affordable housing.
Do you support in-law apartments in the City of Framingham? Yes.
District 2 is treated the same as the other 8 Districts. Every District in Framingham
should have the same expectations for safe and clean streets, efficient public services,
and meaningful public improvements. I believe all our districts have been let down by
the City and we must do better by all of our neighborhoods.
City of Framingham is behind its neighboring communities when it comes to environmental issues
Framingham Public Schools receive too little funding.
What City Council subcommittee do you wish to serve on? Education, Library, Arts
& Culture; Economic Development; and Environment & Sustainability
The #1 issue I hear from residents in my district is a feeling of lacking actual representation and advocacy for resident needs in City Hall.

QUESTION #1: In your opinion, what is the biggest issue facing District 2? What
will you do – specific steps – to fix the issue?

I think the biggest issue facing District 2 specifically is the state of Nobscot and Saxonville because it encompasses several broader issues, including our roads, walkability, and our natural resources. What could be, and should be, vibrant, charming areas of the City where residents are encouraged to walk around, shop, and enjoy the natural beauty of Framingham, are instead busy, congested, and often dangerous areas due to flawed design and a lack of advocacy in City Hall. The redevelopment of Nobscot plaza is heartbreakingly disappointing for me and so many that I talk to in District 2.
There, residents' needs and wishes were simply ignored and a plan was moved forward against the reservations of those who live here. Now we are faced with blight and delayed construction. Rather than a quaint hub of shops and restaurants, that area consists of traffic and construction debris.
As for Saxonville, we face issues with our polluted Sudbury river, a disastrous intersection near the Mills, an unutilized Atheneum, and an area totally adverse to those who would walk around and explore the local businesses.
As Councilor, all my actions would be driven by conversations with residents and stakeholders. I would first host neighborhood meetings, directly call residents, and organize a canvassing effort to understand the desires of the community and to draft up plan together for what we want our neighborhoods to be. I would then identify specific steps that would be needed to accomplish each element of the plan and work together with my fellow Councilors and the Mayor to turn the plan into reality.
Personally, I'd like to see our natural resources become more of a focal point of the District, expanding green space, and cleaning up our water, as well as the redesign of both McGrath
Square and the Nobscot plaza area to be more conducive and welcoming to pedestrians and be more efficient for vehicles. By making these areas more engaging and people-friendly, these areas will also become more attractive to those looking to start a new restaurant, gallery or other endeavor.
QUESTION #2: Speeding and traffic are top issues for many residents across all districts. What will you do – specific steps – to fix the traffic & speeding issues in District 2 and or throughout the City of Framingham?
It is unacceptable that there have been several people hit by cars, including in District 2, within the same year. These accidents are not flukes, they are the direct result of a poorly planned city and lack of listening to neighbors' warnings and plights. We face issues with both speeding and traffic simultaneously and each call for specific solutions. As Councilor, I will harness my Public Policy background and focus on research-driven solutions that have proven to work in other communities with my neighbors' concerns front and center.
In regard to speeding, I believe that we need to lower city speed limits in target areas, plant more trees along our streets to purposefully create rhythm on the street and slow drivers, increase enforcement of speeding violations and install more speed-radar signs. Additionally, our streets should be redesigned to incorporate accessible sidewalks throughout the city to make our roads safer for pedestrians and alternative means of transportation. Utilizing options such as chicanes to reshape our roads, incorporating benches, bicycle parking, plant boxes, and other amenities, has proven to significantly reduce speeding and I believe several Framingham roads would benefit from this.
As for traffic, it is essential that we promote the utilization of alternative transportation methods in addition to vehicles so that we may reduce the number of cars on the road. As a hub of the MetroWest and home to over 70,000 residents, we have people going all over all the time. In order to improve traffic conditions, Framingham needs to work with community partners to expand access to busses, light rail, bicycles, and walking needs to become a safe and realistic mode of transportation in the City. As Councilor, I will support efforts to expand modes of transportation and speed-reduction methods in order to make Framingham a safer and easier place to travel.
QUESTION #3: Businesses are still trying to recover from the pandemic. Explain how you would support businesses as they try to not only survive but thrive in Framingham. Be specific
A common challenge I hear from business owners here in Framingham is that some feel as if the city is kicking them when they're already knocked down by the pandemic. We are blessed to have a wonderful community that tends to support new and local businesses, but even as a kid I had heard of Framingham's reputation as unfriendly to do business with. As a Councilor, I would be focused on changing that and working together with our businesses and prospective businesses to ensure that Framingham is welcoming and encouraging to businesses in our City. I would meet regularly with the owners of businesses in District 2 to ensure they are receiving the support they need from the City and that there is a good relationship between businesses and our government.
I would work collaboratively with these businesses to address issues such as environmental concerns to avoid forcing bans that harm local businesses already struggling to source many products they need to operate. The last thing we should be doing is making it more difficult to do business here. By having direct conversations with stakeholders, we could identify a solution that accomplishes city goals and prevents harm to our businesses.
Quick, political decisions do not further a cause and they don't help those trying to contribute to our local economy. As Councilor, I would also seek to establish an ongoing effort to attract, welcome, and support those looking to do business here in Framingham. By providing such resources we can encourage the success of new, local entrepreneurs and bring in vibrant ideas from surrounding communities. This would involve many conversations with businesses here already to gain an understanding of what their needs are, their biggest existing challenges and
how the city could make it easier for them to thrive and then, utilizing that information to put together a comprehensive effort meant at mitigating those issues. All of these things
can be done. They just require a Councilor that is willing to listen, work with everyone in
the community, and commit to getting it done. I will be that Councilor.
QUESTION #4: Which vote did the District 2 City Councilor take this term that you
would have voted differently on and why?
In the middle of the pandemic, I was shocked to see that the District 2 Councilor voted
to restore funding to the Mayor's office for conferences and subscriptions while simultaneously railing against the schools for not "doing their part." I would not have voted to restore that funding, because every single dollar spent on extras like networking events and extravagant conferences in places such as Hawaii, we have to cut somewhere else.
When our schools were in the midst of figuring out how to respond to the pandemic and had made significant cuts and cost savings efforts, our Councilor believed funding the Mayor's trips and subscriptions were more important. In that same meeting, he articulated that he felt the Council was "not holding the schools to the same standard" as the city in terms of budgeting. I have to agree, as placing the schools under higher scrutiny for funding while supporting fluff in the mayor's budget is certainly not holding them to the same standard.
When making a city budget, every dollar represents the city's priorities. When our schools faced unprecedented uncertainty and challenges, our Councilor believed they hadn't gone far enough with their cuts and believed the Mayor's conferences and subscriptions were worth the money in the middle of a pandemic. I think that vote speaks for itself and I would never have voted that way.
QUESTION #5: The City Council is the legislative branch of government. It creates
laws and rules for the City (known as ordinances). What ordinance would you file to improve your district (or city-wide) if elected? Why?
I believe that the City Council can pursue many creative ideas through its legislation, and as Councilor, I would plan to file several ordinances that would improve District 2 and Framingham as a whole.
One such ordinance would be the establishment of a City Hall On the Go initiative similar to that in Boston. This would include the establishment of goals for the initiative, set the services that will be provided on the go and establish rules and procedures for the services provided.
Working with the Mayor, I would aim to utilize some of the ARPA funds to retrofit a vehicle in the city's fleet and staff the truck with city employees from various departments to cover the needs of residents. The aim of this initiative would be to bring city services to the people rather than require people to find a way to make it to city hall. The truck could offer services such as filing taxes, asking a question, registering to vote, paying a parking ticket, requesting a birth
certificate, getting new recycling bins, getting a library card, and more. It would regularly
visit key spots throughout the city to ensure equitable access at times that work for the
community. This initiative has proven to increase resident interaction with the city, as Boston has seen a 250% increase in resident transactions since launching the truck in 2013. I often
hear from residents how every experience dealing with the City feels like jumping through hoops, especially if you don't know the ins and outs of City Hall or who to reach out to. This should not be the case and our Council should take steps to make our government more accessible and responsive to the people.
This On the Go initiative is one way we can make progress in doing so. Not only will it make it easier for residents to access basic services like paying bills, receiving information, or asking questions, but it also has the potential to increase things such as voter registration and library
membership. As Councilor, I will advocate for creative, effective action like this.

QUESTION #6: The water & sewer enterprise fund is hemorrhaging money according to an independent consultant's report. What legislation or steps would you put forth to get that fund on firmer financial footing?
Regardless of whose version of the story anyone chooses to believe, one thing that is crystal clear is that Framingham was not prepared for a sudden increase in commercial vacancies, and we need to diversify our portfolio of ratepayers to ensure our economy is more resilient in the face of an economic downturn or global event.
As a Councilor, I would put forth action geared towards making Framingham a friendlier place to do business to attract a variety of industries to call Framingham home. This involves conversations with community stakeholders, existing companies based here, companies that have located elsewhere, local entrepreneurs and with schools to understand what can be done to cultivate a welcoming environment for innovation and entrepreneurship here in Framingham. By forming formal partnerships with nearby schools like MassBay, FSU, MIT, BU, we can attract talent to the city and further expand our base of ratepayers. By focusing on several key industries like biotech, information technology, and healthcare to name a few, we can ensure that we have a stable base of ratepayers to avoid sudden shifts in revenue.
In tandem, it's imperative that we focus our spending on things that matter. Rather than advocating for the funding of networking events for city leaders, our Councilor should focus on the everyday needs of residents. Our city's budgeting process needs to be more inclusive of community voices and must be significantly more transparent so residents aren't slapped with surprising increases in taxes. Part of being in leadership is being honest with those you represent, even when the information is not something people may like to hear.
As Councilor, I would pursue legislation requiring more transparency in the budgeting process, opportunities for public input beyond inviting the public to a meeting, and a simplification/reorganization of our OpenGov website to make it more accessible and understandable to all residents. The money spent by the City belongs to the residents, and it is crucial that residents are told how this money is spent, why, and that their voices and needs are incorporated into the decision-making process when crafting a budget.
QUESTION #7: The Spicer administration did a survey to see how the City should spend more than $25 million in federal pandemic recovery funds. The survey had less than 500 responses from a community of more than 70,000. What is your #1 priority on how to spend the ARPA funds? Why? And how will you get input from your district's residents on this issue and other key issues if elected?
I believe that we should utilize the ARPA funds to jumpstart initiatives that engage residents with our government and make life easier as we all try to recover from the pandemic. One idea is utilizing some funds to retrofit a city vehicle to launch a new city hall on the go effort to bring city services to people where they live on an ongoing basis.
I also would like to see some of the funds used to create and expand parks and revitalize our neighborhood hubs throughout Framingham. Receiving these funds is a rare opportunity to inject funding into areas that have long been ignored and it's critical that the public decides how this money is spent, not any one politician.
This is not the Mayor's money or the City's money; it's all of our money and we all share this community. As such, I would directly engage the residents of District 2 in conversations about how they'd like the money spent to better my ability to advocate for those requests. I would also like to involve students at the public schools to ask them how they would improve their community, and not just for show. I think that the City would seriously benefit from listening to the dreams and ideas of our youth and making them happen. I would partner with my fellow city councilors to host community conversations throughout the city and in a variety of layouts to ensure maximum resident participation. With over 70,000 residents in the City, there is no shortage of incredible ideas and opportunities to improve people's lives. I would make it my mission as Councilor to tap into as many voices and minds as possible to make maximum use
of the ARPA funding.
QUESTION #8: The City Council is responsible for approving the budget that is submitted by the Mayor. The City Council cannot increase a budget under the charter, only decrease it. Which city department is underfunded in your opinion? Why?
Based on the conversations I have had with those who work in various departments for the City, I believe that the Council on Aging, fire department and our schools are improperly funded.
I believe that I've articulated my concerns with improperly funding the schools in this Q&A so to keep brief, I'll omit repeating myself. I am additionally concerned with the Fire departments inability to replace their backup gear, much of which is tattered and unsafe. This is yet another example of bare necessities that have not been met but other non-essential line items have been pushed for by my opponent.
Further, now more than ever we need to be providing our utmost support for our seniors and the Callahan senior center. During the pandemic, our seniors have been subjected to isolation more than ever and we must make every effort to provide them with connectivity to their loved ones, city services, and the world at large. I would support additional funding to the Council on Aging to provide widespread access to technology and internet connectivity as well as enriching programs already provided and streamlining city resources to make them more accessible for our seniors.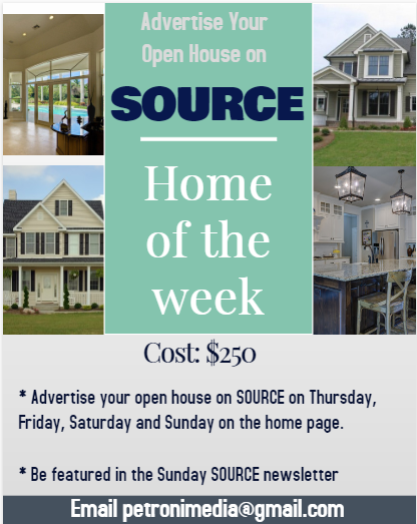 QUESTION #9: Some in Framingham have said the City is becoming unaffordable. The City Council has the authority to lower budgets requested by the Mayor. Which budget would you make a motion to reduce in 2022?
I believe that all budgets need to be reviewed for efficiency and redundancy to keep Framingham affordable. This is a practice that I experienced while allocating millions of dollars in student fees at UMass Amherst as well as while on the Board of Trustees overseeing the system's budgeting decisions. When spending the tax money of our residents, we owe it to them to ensure it is being spent as efficiently as possible and having the maximum impact.
As is, we are not spending our money as wisely as we could, and we're falling short on other obligations as a result. For example, we have several departments that are each budgeting to buy and maintain the same equipment such as a lawnmower, or purchasing a new tire changing machine for one department when another just recently purchased one rather than utilizing the machine to cover both departments' needs.
Overall, it's clear that we need to go through the budget with a fine comb and identify redundant costs and consolidate our spending. Further, other communities have created budget efficiencies by consolidating administrative functions amongst the departments such as HR, IT, and Finance like the Charter recommended 4 years ago. It is far beyond time we start making a concerted effort to follow through on the recommendations of the Charter and spend our tax dollars more efficiently. Additionally, I would move to reduce the budget for networking events, conferences, and travel for our elected officials. In the middle of a pandemic, while everyone around the world had to make tough financial decisions, our Councilor was fighting to protect funding for networking for our elected officials. As Councilor, I would motion to reduce this funding, particularly in a time of financial difficulty for the City.
We have a tremendous amount of resources in this City, but we are not always utilizing them in the best way and our budgeting is the prime example. We need to elect leaders who are committed to getting the maximum value out of our current tax levy, advocating for the taxpayers, and cutting back on unnecessary spending.
QUESTION #10: The clean up at Mary Dennison Park has yet to start. The clean-up at the former General Chemical site finally began months ago but there is not enough funding to completely clean it up. Residents in the Cedar Swamp area have yet to even have a public meeting on the toxins in their neighborhood. There is toxic algae at both Lake Cochituate and Lake Waushakum. Most of these sites are not in District 2. What role should the District
2 City Councilor have in cleaning up toxic sites in environmental justice neighborhoods and neighborhoods not in their District? What can be done to help reduce these toxins at the lake in District 2?

Although I do live in District 2 now, I lived down the street from Waushakum for seven from the time I moved to Framingham through most of high school. That area will always have a special place in my heart, and I understand the extreme importance of ensuring that kids and families living there have access to safe, clean water to enjoy the beautiful natural resources of the city.
It is shameful that the city has allowed toxins to render the lake unsafe, and shameful that projects like the cleanup of Mary Dennison Park, General Chemical, Cedar Swamp, and other contaminated sites are taking dangerously long to begin and complete. The closing of Sax Beach because of blue-green algae also being found in lake Cochituate is yet another example of the repercussions of reactive governance rather than proactive action. All of our municipal
leaders should be critically focused on the cleaning up of toxic sites.
Although most of these sites are not located in District 2, I believe as Councilor it is still my job to advocate for the health and safety of all of our residents and ensure that all have equal access to enjoy the outdoors without fearing for their wellbeing. This is not a pet project or some can to continuously kick down the road. This is an extreme failure of our city to mitigate the contamination of many cites in the city and it poses a direct threat to people's lives. As such, it is on the entire Council to work every day to ensure expedient progress on these. If elected, I would work closely with those who represent impacted areas, meet with community leaders and residents, and work with experts to identify and implement available solutions as quickly as possible. Everyone living in Framingham deserves to live a healthy life and utilize our parks, beaches, and trails without becoming sick from toxins. For far too long, the needs and voices of environmental justice neighborhoods have been ignored. This cannot continue on, and if elected councilor, I will fight to ensure the inaction doesn't continue.

QUESTION #11: The Mayor and the City Council had a rocky relationship during the Council's first term. At the start of the second term many of the City Council votes were 6-5 either way, but by the end of this term many of the votes were 8-3 or 9-2 against the Mayor, with the current District 2 Councilor a part of the 2 or 3 votes with the Mayor. How will you work with the elected mayor if elected City Councilor? What are the keys to a good relationship between the executive and legislative branches of government? What will you do to build that relationship?
The inability of some in city leadership to put their personal feelings aside and work with one another to deliver results for those they represent is inexcusable and beyond disappointing. This is one of several things that prompted me to run for District 2 City Councilor. If elected, I will work with whoever is elected mayor to get things done here in Framingham. I will make every attempt to have conversations about issues we both see in the City, find solutions to those issues, and hear each other out when we disagree. I think the keys to a good relationship in our government is an ability to listen, communicate with kindness, and to always remain focused on the task at hand. Even when there are personal disagreements or hurt egos, to be an effective leader I believe it's important to refocus on your shared goals and how to make those happen rather than get lost in the drama. Unfortunately, we've seen a lot of talking, including insults and shut ups, coming from our elected officials but not a lot of action.
If elected, I will focus on having a productive, genuine, and friendly relationship with everyone else who has dedicated their time to finding solutions for Framingham. If things go awry, I will always attempt to bring the conversation back to its purpose and nip drama in the bud where I see it. As Councilor, my purpose is not to start fights or form alliances; it is to effectively advocate for the needs of my community. If I am elected on November 2nd, that is all you will see from me. There is simply no need for drama in local government and it only serves as a distraction from the very real needs of those who live and work here. We need much less politics, and much more progress.

QUESTION #12: Over the last two years, there have been racist acts, anti-Semitic incidents, and Hate crimes committed in the City of Framingham. How can Framingham be a more welcoming City for all? It is important to note that both candidates in this race identify as part of the LGTBQ+ community. Describe your experience in being a part of or serving an underrepresented segment of the City. What steps will you take to reduce bias and champion diversity and inclusion in Framingham?

When I first moved to Framingham as an 8-year-old, I was amazed by how welcoming and kind the community was right away. I have always tried to make sure everyone feels welcome and supported here in Framingham as I did when I moved here. However, I recognize that this is not everyone's experience and we have work to do to get there. It's heartbreaking to see a rise in hate crimes happening here and we must take a hard stance against such bigotry in tandem with efforts to promote learning on inclusivity, empathy, and identity.
As a freshman at FHS, as part of a program called peer leadership, we were taught by fellow students about identity, bullying, social injustice and how to be an "upstander" as opposed to a bystander. This program is what eventually gave me the confidence to come out at school. I believe that programs such as this, among many other things, are important to attacking bias at its roots, combating hate, and creating meaningful support for marginalized and underrepresented groups.
As a Councilor, I would like to partner with Not in Our Town, a national organization focused on helping municipalities stop hate, address bullying, and build safe, inclusive communities. As part of this work, I'd strive to help Framingham become a Gold Star city per NIOT standards which involves a multi-pronged approach to crafting solutions and sparking impactful community conversations. This work would involve holding community events in diverse settings focused on various aspects of identity, passing an ordinance committing to the work, organizing multicultural leadership trainings, creating interfaith dialogue groups, partnering with the schools to engage our youth and incorporate social-emotional learning and identity-safe practices in school, developing a clear, easily understood protocol for hate and bias reporting, and more. By partnering with voices from throughout our city of many backgrounds and experiences, we can come together and identify solutions and pressuring our leaders to take action. As Councilor, I will actually put in work to address bias and champion diversity and
inclusion in Framingham, not just make general statements.

QUESTION #13: During the pandemic, mental health was no longer in the shadows but front center. Anxiety and depression increased not only for students and senior citizens but for many individuals across all socio-economic, and ethnically diverse residents. What role should the city have in addressing mental health issues? What have you been doing in regards to this issue?
Mental health has always been a very important and very personal issue to me. At a young age, I lost my first friend to suicide, witnessed and experienced the effects of bullying, and saw loved ones harm themselves. As I got older, I became more and more aware of how serious mental health is and how many people are struggling every day. Although my opponent has likened it to "student body politics," the reason I became involved while at the High School was because I saw what stress was doing to me and my classmates, some of whom tragically took their own lives. I worked together with other classmates who had enough and we put together a petition signed by students, parents, and teachers, got anonymous feedback from over 500 students about their mental health and some possible things that may help, and I presented the information to officials in the schools. Rather than having our concerns addressed, we were vilified by a school committee member for creating a crisis.
I will always fight for addressing mental health issues because we must care for each
other as a community. The City must seek every opportunity to understand the needs of our residents and how we can make life easier and happier. Rather than requiring residents to jump through hoops for support, we must be proactive in our efforts to provide support. This issue gets ignored by leaders often because it is uncomfortable and requires thoughtful efforts to make a difference.
As Councilor, I would pursue efforts to create purposeful spaces throughout the city that encourage sensory breaks, socialization, exercise, breathing, and recreation. I would work with community partners such as Advocates, school counselors, and the Metrowest Health Foundation to identify root causes of mental health issues in Framingham. Then, I'd work on creating thoughtful, targeted solutions, including adapting solutions proposed by the Well Being Trust to work for Framingham.
While there is no cookie cutter fix, there is significant work that can be done to address mental health, and I will absolutely remain dedicated to this issue if elected.
QUESTION #14: District 2 is home to both the Noscot Shopping Plaza, which is now an empty plaza with a Giant CVS on the corner. District 2 is also home to an empty parcel of land near A Street. Pinefield Plaza is also in your District. What happened with Nobscot Plaza? What is your vision for these other properties? How will you work with the neighborhoods so they get a project they love?

I am disappointed with the state of Nobscot Plaza. Seeing the lumber yard near A Street doing nothing for our community really frustrates me. That property has been this way since before I was born. No excuse can convince me that continued inaction is acceptable. Instead of progress, we get excuse-based language from our leaders — there is always someone or something to blame, but never something to do. If elected, I would focus on shifting the mindset of our government and focus on what we can do.
In conversations with residents, the redevelopment of Nobscot Plaza is by far one of the most brought-up things causing frustration in the community. For years, Nobscot has seen no action on the plaza, and now that things are happening it's heartbreaking that the neighborhood's wishes are being completely ignored. The blight resulting from the project and its delay is unacceptable. Some are trying to spin this as successful because we negotiated with the developer and successfully moved the chapel, but what success was achieved for the neighborhood? We never should have given away the corner until there was a legal guarantee of neighborhood requests like a right turn lane, drive-thru, and a MinuteClinic. As Councilor, I would not settle for a project that is upsetting the neighborhood it sits in, and I would certainly not call it a success.
What happened was a direct result of a lack of effective advocacy for our neighborhood in City Hall. There is no denying that the neighborhood was vocal about their reservations, needs, and requests at every community meeting, why were they ignored? Ensuring that our neighborhoods get projects that serve them and that they love is of the utmost importance to me and one of the primary reasons I am running for District 2 City Councilor. We need a Councilor that listens and will work with others to deliver for the residents of our neighborhoods. I understand the potential these areas have to improve the lives of our community and if elected, I will devote my time to making sure that potential is realized.

QUESTION #15: District 2 is home to an empty former fire station and an empty athenaeum. The former McAuliffe library is now the office for the facilities Department for the City of Framingham. Was there a better use for that building for the neighborhood? What is your vision for these buildings? If elected on November 2, what will you do to make these buildings vibrant in District 2?
Just like the properties in Q14, the lack of action on properties such as the beautiful athenaeum, primely-located former McAuliffe library, and the former fire station, is one of the main reasons I decided to run for this seat. I think each of these represents an opportunity for the district to gain new gems and reshape our community. Instead, there has been essentially no City-lead conversation about breathing new life into these properties and definitely no meaningful engagement of the community to determine what, as a district, we'd like to see these buildings become. If elected, I would partner with the Framingham History Center, Friends of Saxonville, as well as student leaders, community leaders, and local stakeholders to host a series of working conversations to come up with a plan that works for District 2 and one that we can all be excited about.
I think these places could incorporate elements such as creator space, incubator space, study space, performance space, pop-up shop space, and so much more. While I have a lot of ideas that get me excited, it's important to emphasize that this is not just about my vision for these properties, but the vision of our district as a whole. My vision for these properties is that they are transformed into places that serve the neighborhoods they are in and make our community happy. As Councilor, my job would be to put myself aside and be a steadfast advocate for the needs of my neighbors and ensure that we see actual progress. If I am elected, I will make the revitalization of District 2 one of my main priorities and I will work with anyone and everyone to make things happen. I will host community conversations and learning events to dream up
possibilities, I will meet with members of the community regularly to hear all perspectives and needs, and I will ensure that I am working with the right officials to do what needs to be done to make those conversations become realities.