[broadstreet zone="59947″]
FRAMINGHAM – District 7 City Councilor Margareth Shepard, who is not seeking re-election to the City Council after 2 terms, has endorsed Framingham Mayor Yvonne Spicer for re-election today, October 13.
Voters will decide between Mayor Spicer and former City Councilor Charlie Sisitsky on Tuesday, November 2.
"In 2017 Mayor Spicer and I celebrated the beginning of a new journey for our community. Framingham had just elected her, an African-American woman, as its first Mayor, and me, the first Brazilian-American to the City Council. We shattered a glass ceiling and embarked on transforming a town into a city," said Shepard in a statement released this morning by the Spicer campaign.
Shepard was the first individual to announce her candidacy for City Council when Framingham became a City. Shepard is also the first Brazilian-American elected in the City.
This is Shepard's second endorsement in the City of Framingham election. She is also endorsing District 7 City Council candidate Leora Mallach.
[broadstreet zone="59984″]
"As an elected Councilor, I witnessed first-hand how hard Mayor Spicer worked to make the voters' dreams and vision for the new city of Framingham a reality, despite the resentment and the constant challenges to her capabilities, intentions, and authority.  She did not have enough support staff or resources and her decisions and work style were challenged at every step," said Councilor Shepard in a statement.
Last November, Mayor Spicer called Margareth Shepard and District 5 City Councilor Robert Case "disappointments" in text messages.
Case is endorsing Sisitsky and now Shepard is endorsing Spicer.
"The City Council often blamed the Mayor for decade-old problems she inherited like the water and sewer finances, dormant properties, traffic and safety, and contaminated sites. Many City Councilors continuously bucked and admonished her with an obstructionist approach. She took it graciously and forged forward staying true to the people of Framingham and to her promises," said Shepard in her endorsement this morning. "How do we expect things to change if our new government behaves like it did for decades? Publicly the majority of city councilors call for collaboration and partnership with the Mayor but then failed to respect, consider and support her ideas or her onboarding into this new role in this new city."
[broadstreet zone="70107″]
In February of 2019, the Framingham City Council, on the recommendation of District 7 City Councilor Shepard, voted to create a new task force that would interact and support the City's large immigrant population. The Council said Mayor Yvonne Spicer should chair the task force.
The Framingham Welcome Task Force held its first meeting in July 2019. The task force met just a half dozen times in 2019, and has never publicly released a report or any findings.
The task force never met in 2020.
And has held only one meeting in 2021 in March.
[broadstreet zone="56696″]
"Mayor Spicer held her head high and worked to improve our city, while gaining trust and forging relationships with city employees and statewide colleagues. Then came the COVID-19 Pandemic, the biggest threat to public health this century. The Mayor and the city employees stepped up to the plate. Not once was the trash not collected or the roads not plowed. City services continued and were adjusted. Mayor Spicer brought COVID testing sites to the city and secured vaccines for our residents. She brought organizations together to ensure that families didn't go hungry, essential workers could quarantine and small businesses had assistance. Mayor Spicer successfully passed a test that far exceeded any challenges her local political predecessors had endured," said Shepard in her endorsement of Spicer. "Did we expect the first four years of our city to be without bumps? Of course not, but Mayor Spicer has faced undeserved hostility from resentful city leadership in addition to a global pandemic. She has met both with dedication, resilience and consistent hard work. She has kept her promises and Framingham is stable, thriving and growing. There is no doubt we can trust that she will continue to lead us forward serving our community with the integrity and honesty she has demonstrated all along, and with the people as her focus."
"Mayor Spicer has my trust, my support, and my vote," concluded the endorsement statement.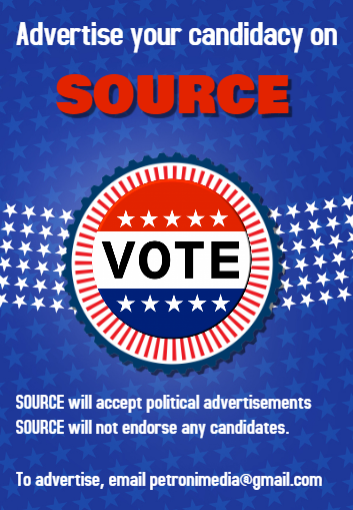 ***
Photo courtesy of the City of Framingham's Facebook page for the Mayor.