MBTA Transit Officer Transfers To Framingham Police
FRAMINGHAM – An MBTA Transit Police Officer was sworn in today, September 20, as the newest Framingham Police Officer.
Officer Ryan Corliss was sworn in this morning by City Clerk Lisa Ferguson.
He graduated from the University of Massachusetts Lowell in 2018, with a Bachelor's degree in homeland security.
He was hired as a MBTA Transit officer in November 2020.
He has been a member of the U.S. Marine Corps since May of 2018.
He is certified as an EMT through March of 2023.
***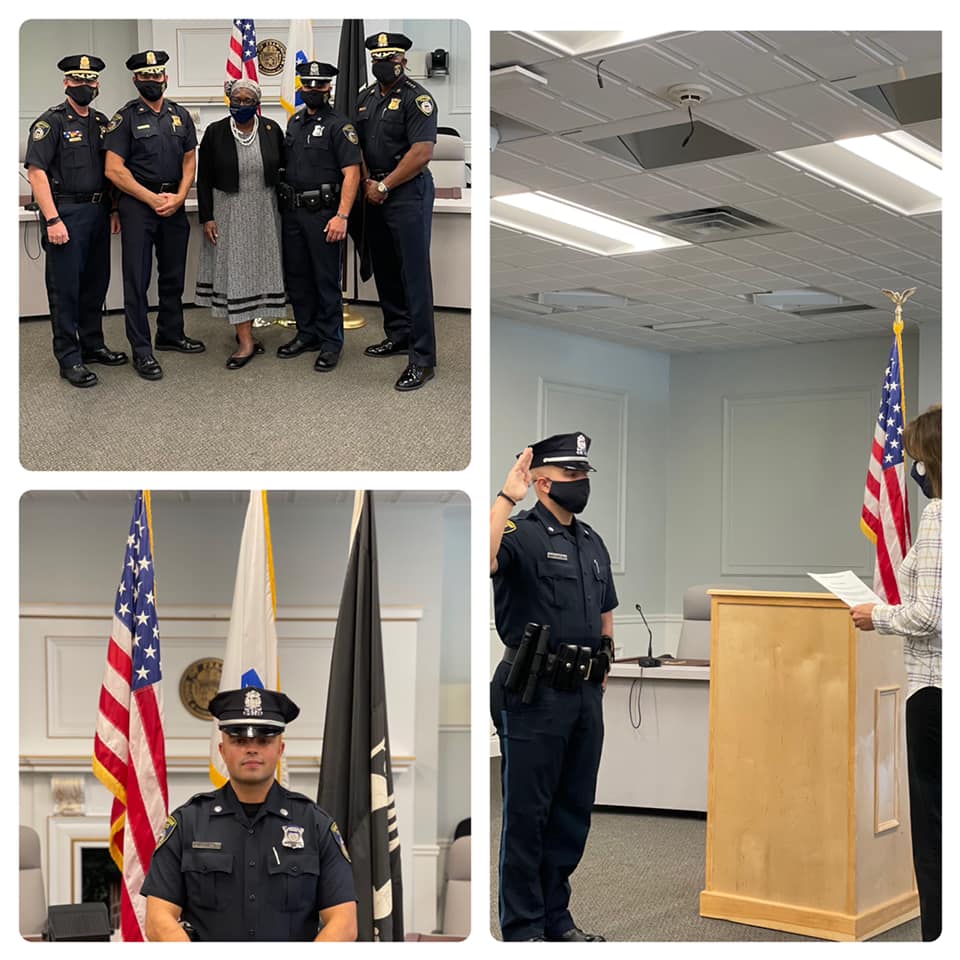 Photos courtesy of Framingham Police