Mrs. Framingham Did Not Place at Mrs Massachusetts Pageant
PLYMOUTH – The first-ever Mrs. Framingham Cynthia Blanc Preiss MacLean, 50, did not place at the Mrs. Massachusetts pageant Saturday in Plymouth.
Mrs. Framingham told SOURCE "I believe I did my best in each segment, especially judging from the applause of the audience. I was told by the director that my strongest moment was during the onstage speaking segment. Additionally the judges told me we were all within one point of each other."
When asked what she learned this weekend, Mrs. Framingham said "I learned it is very intense. Especially on the day of the pageant. I started at 6 a.m. with makeup at 7 a.m. Then off to the pageant at 9 a.m. and did not stop until 4 p.m.. During that time we only had about 10 minutes to change for each segment. That means outfit, accessories, shoes, makeup, everything must be within reach, and sometimes it's not. Then everything gets crazy."
Even though she did not place in the Mrs. Massachusetts competition, Mrs. Framingham said "I recognized that as Mrs. Framingham I can still continue to promote my passion for widows and women who lost a loved one, as well as the empowerment of women."
"My reign as Mrs. Framingham continues until next year," she said.
"I plan to continue my community involvement with important organizations like SMOC, Daniel's Table. I plan to continue bringing awareness about widows, and continue with connecting with more women," said Mrs. Framingham to SOURCE. "The support I received from Framingham is remarkable and I am committed to serving my community."
You can read more about Mrs. Framingham in a Q&A she did with SOURCE earlier this month.
***
Photos courtesy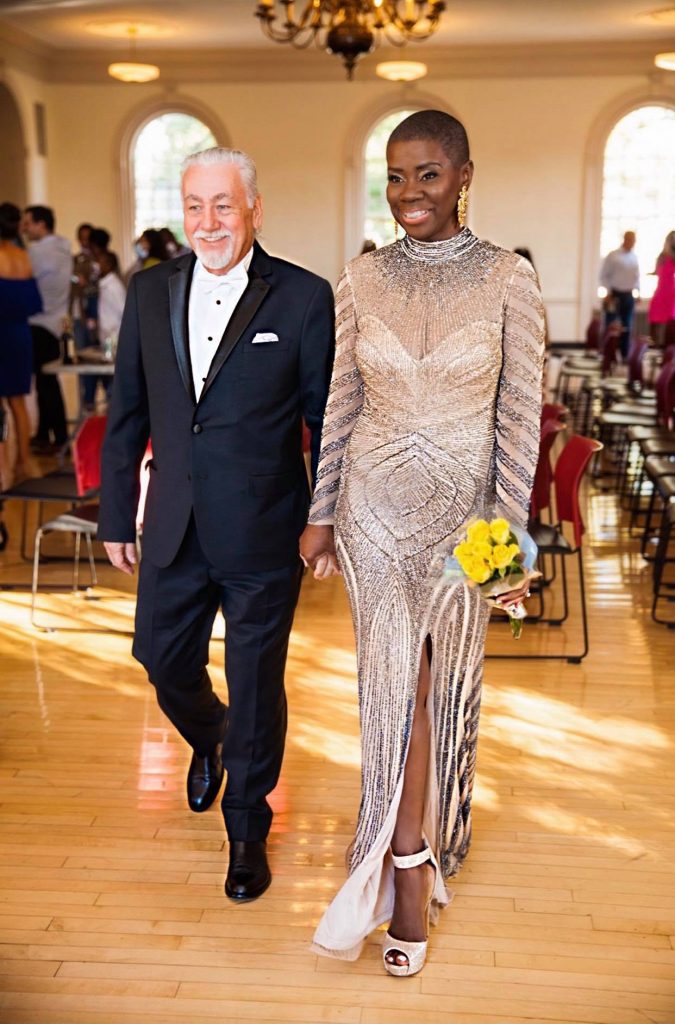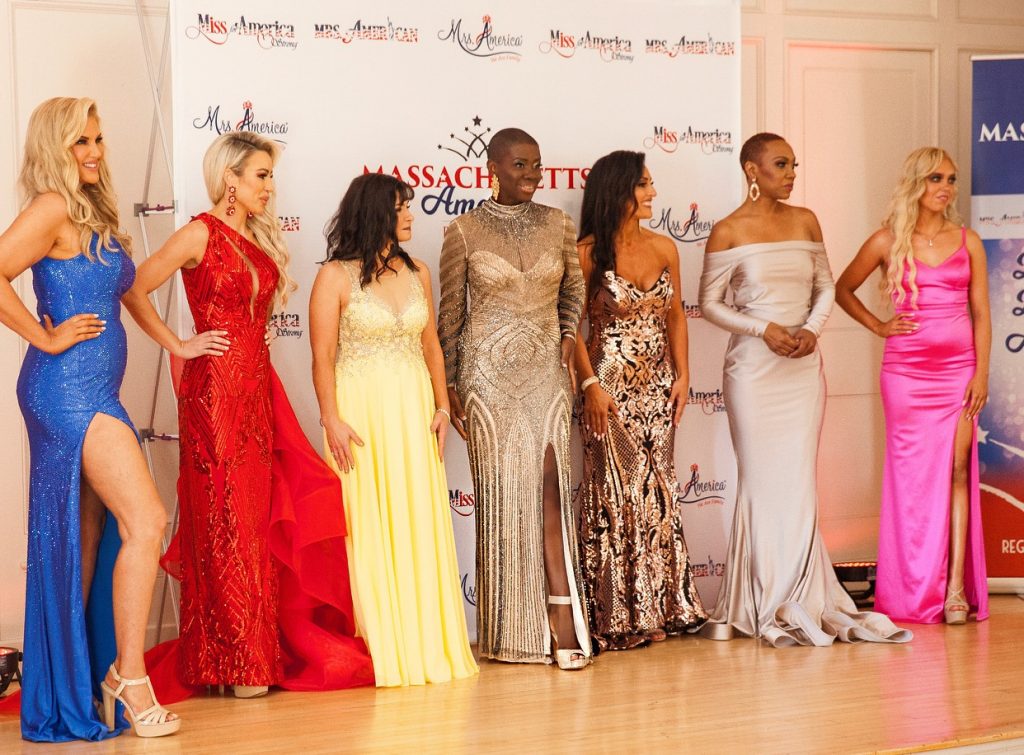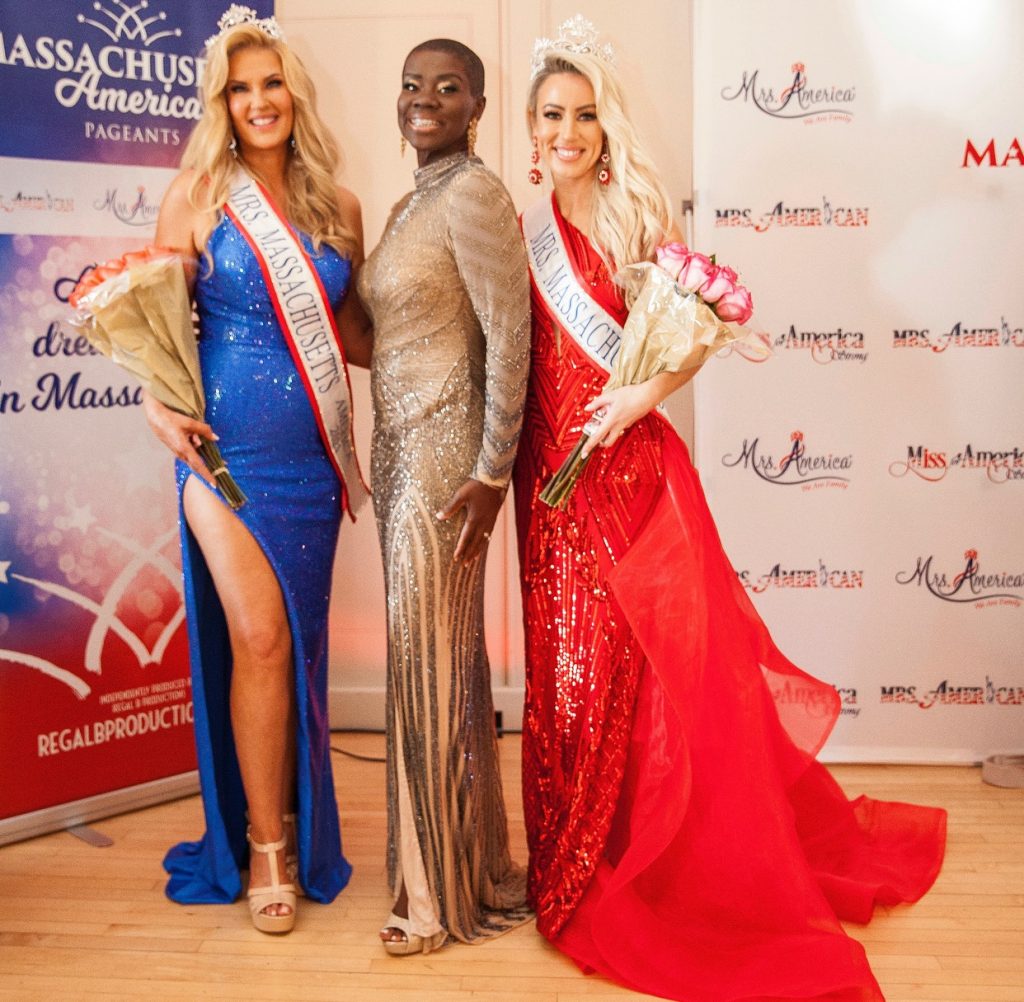 Mrs. Framingham (center) Mrs. Massachusetts (blue gown) and Mrs. America (red gown)