Boston Marathon Runner Profile: Jeff Beling
Editor's Note: SOURCE invited runners from Team Framingham and a couple of other Framingham-based charity teams to participate in a series of Q&As about their training for the 2021 Boston marathon to be held in October this year, due to the pandemic. If you would like to submit a profile contact editor@framinghamsource.com. Boston Marathon will be held on Monday, October 11.
***
Jeff Beling
Marathon Team: Team Framingham/Boys and Girls Club of MetroWest
Is this your first marathon? No – It's my 12th marathon!
What is your personal best marathon time?  2:58:30 – Baystate Marathon 2019
Is this your first Boston Marathon?  It's my 2nd Boston – My first one was in 2018
Did you participate in the 2020 virtual marathon? If yes, what was your experience like? I did! It was a very different experience, but not my first time running the marathon distance without a race. The positive part of the experience was being able to pick the location and the optimal weather within the virtual window.
Why run Boston? As a kid, we went out to the 5 mile mark every year to watch, and the race seemed so monumental and important, even from my perspective as a child. As I grew up, before I started running, racing Boston felt like an impossible task, so just being able to run the race feels like a huge win. Now that I have run it once before, I had so much fun running through each town and experiencing the amazing vibes (even in the freezing rain of 2018!)
Which charity are you raising money for? I am raising money for the Boys and Girls Club of MetroWest, which is such a crucial organization for the Framingham community!
Why did you pick that charity?  As a high school English teacher, I see the value of enrichment activities as a supplement to one's education every day. I always tell my high school students, "Don't let your school day end at 2pm". The Boys and Girls Club of MetroWest provides so many opportunities for kids to engage socially, academically, and athletically; all super important areas for kids to access and grow- especially after so much time spent in isolation!
Link to your charity fundraising page:
https://www.givengain.com/ap/jeffrey-beling-raising-funds-for-boys-girls-clubs-of-metrowest-inc/
How did you first get into running? I joined the cross country team when I started at FHS as a freshman in 2005. I was very slow, but I enjoyed the camaraderie and intrinsic reward of running. I kept at it, and I ended up running for Connecticut College, a DIII NESCAC school down in New London, CT. After graduating, I took a little time off from running, but then I ran my first marathon with my girlfriend (now wife!) in the fall of 2014. 
Why do you like to run?  Some days it's challenging, but I really love when the miles are just ticking by and you feel smooth and relaxed. I also like how I feel after a good hard run. I also love training for a goal race and measuring your progress from week to week and month to month.
Tell me something about your training for the marathon: Currently, I'm running about 70 miles a week, focusing on spending time on uphills and downhills- a key to coming out of the first half of Boston intact!
How has the pandemic changed your running habits? Initially, I lost a little motivation to train because right before everything shut down in the spring of 2020, my mileage was peaking for Boston, and I felt that I was in pretty good shape. I kept running throughout, and without a road marathon on the schedule, I was able to run more trails than I normally would if I was training for a road race. Once races started coming back in the spring of 2021, I used my time on the trails to run my first ultramarathon in the Blue Hills!
What is your favorite cross-training activity? I have to admit that I don't spend a ton of time cross training, but I do like yoga as a way to stretch and strengthen my legs and core.
Do you prefer to train alone or with others? Why? These days, I do the majority of my miles alone or with my wife (who has also run Boston 2 times!), but I love doing long runs with a group of friends. Running with friends really helps the miles fly by, and it can be really beneficial to work together if you are trying to do a race-pace workout during the long run.
Are you an early morning runner or evening runner? I am decidedly an evening runner, even though I wish I was better at being a morning runner. I think it goes back to high school when we would always have practice in the afternoon.
How do you stay motivated when you don't want to run?  It can be really tough, but I like to remind myself that I always feel better in some capacity after a run. I also very much enjoy checking boxes, and completing my scheduled run for the day allows me to check off an important part of my day. I also like to remind myself that consistency is key when training for a goal race. If all else fails, I repeat my motivation mantra: It's not if I run today, it's when.
Music or no music when running? If music, favorite song? I do often listen to music when I run, as now I run most of my miles alone. I'm not sure if I have a favorite song to listen to while running, but I'll listen to anything that's fairly upbeat.
What is your favorite pre-running meal?  For the night before a long run or race, I prefer pizza or pasta (preferably both!). In the morning before a marathon, I will typically eat 2 chocolate brownie Clif bars. During the race I will consume 5-6 carbohydrate gels.
What is your favorite post-run snack? I love a chocolate glazed donut, preferably consumed in the parking lot of a Dunkin' Donuts with a second donut to follow. In November 2019, myself and 3 of my friends ran the entire Boston Marathon course and stopped at every single Dunkin' Donuts franchise on the route and ate a donut at each one. There are 13 Dunkin' Donuts franchises on the course, so we called it the Baker's Dozen Marathon. We ran it in 4:29 including the donut stops!
Tell SOURCE readers something about you that has nothing to do with running:  I'm 6 feet, 8 inches tall, so I'll be easy to spot on Marathon Monday!
What shoes will you wear on Marathon day? Like many others, I will be racing in a pair of Nike Next% racing shoes.
What is your goal for the 2021 Boston Marathon?  It will depend on the weather, but one main goal is to beat my Boston 2018 Monsoon time of 3:14:19.
Will you wear anything personal or symbolic the day of the 2021 Boston Marathon? Why?
Weather permitting, I'll probably wear my lucky marathon hat. It's a great, breathable hat, and it does a nice job of keeping the sweat out of my eyes.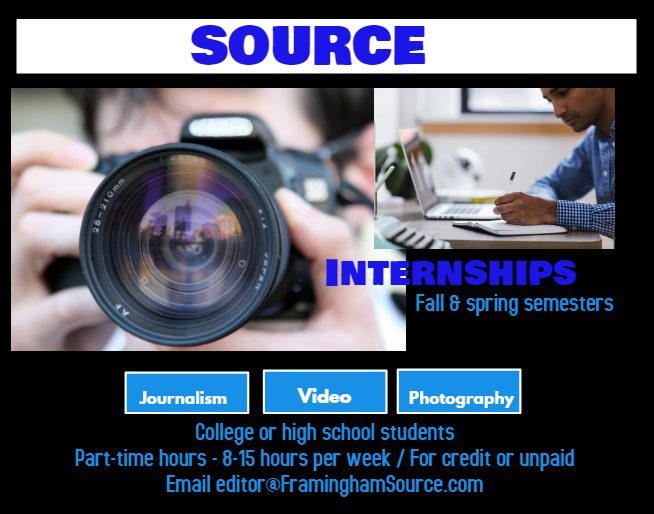 ***