[broadstreet zone="59982″]
FRAMINGHAM – Police arrested a man for pulling a knife on a female employee and a male customer inside a Framingham store on Sunday afternoon, August 14.
Police were called to Framingham One Stop at 20 Irving Street for an assault at 12:03 p.m., according to the Framingham Police log.
Police officers arrested at 12:40 p.m. Samuel Delaney, 41, with no known address.
He was charged with two counts of assault with a dangerous weapon (knife) and disturbing the peace.
[broadstreet zone="59984″]
Delaney was inside of the store creating a disturbance, explained Framingham Police spokesperson Lt. Rachel Mickens.
"When confronted Delaney pulled out a knife," on an female employee and a male customer," according to the police report.
"No one was injured," said Lt. Mickens.
[broadstreet zone="53130″]
***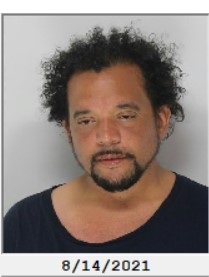 Framingham Police booking photo