Work Begins To Revitalize Framingham Veterans Memorial Park
FRAMINGHAM – Revitalization of Framingham Veterans Memorial Park, located next to Framingham District courthouse, commenced further today, July 28, with trimming and stump grinding of some trees by the Framingham Department of Public Works.
"The Veterans Memorial was last updated in 1985," said Lt. Robert Downing. "Since then, there has been a generation of Veterans who have defended this country and deserve the recognition on this memorial alongside those who served before them."
Lt. Downing is working with a group of volunteers to update and beautify this memorial and park.
The goal is to raise $250,000.
The second goal is to complete the restoration and add the "additional plaques to honor wars" after Vietnam by Veterans Day 2021.
Donors are still needed to sponsor the U.S. Coast Guard, Space Force, U.S. Air Force, and U.S. Marine Corps flag poles at Framingham Veterans Memorial Park.
The cost is $5,000 for pole and dedication plaque, said Lt. Downing.
Charlie Rousseau donated the funds for the American flag & pole. Nick & Pat Paganella donated $5,000 for the U.S. Army Flag and pole.
Thus far about $90,000 has been raised, said Lt. Downing. The public can help with the project.
There is a GoFundMe to make donations. Personalized bricks also can be purchased (6 by 9 inches with a message) at $150 each.
***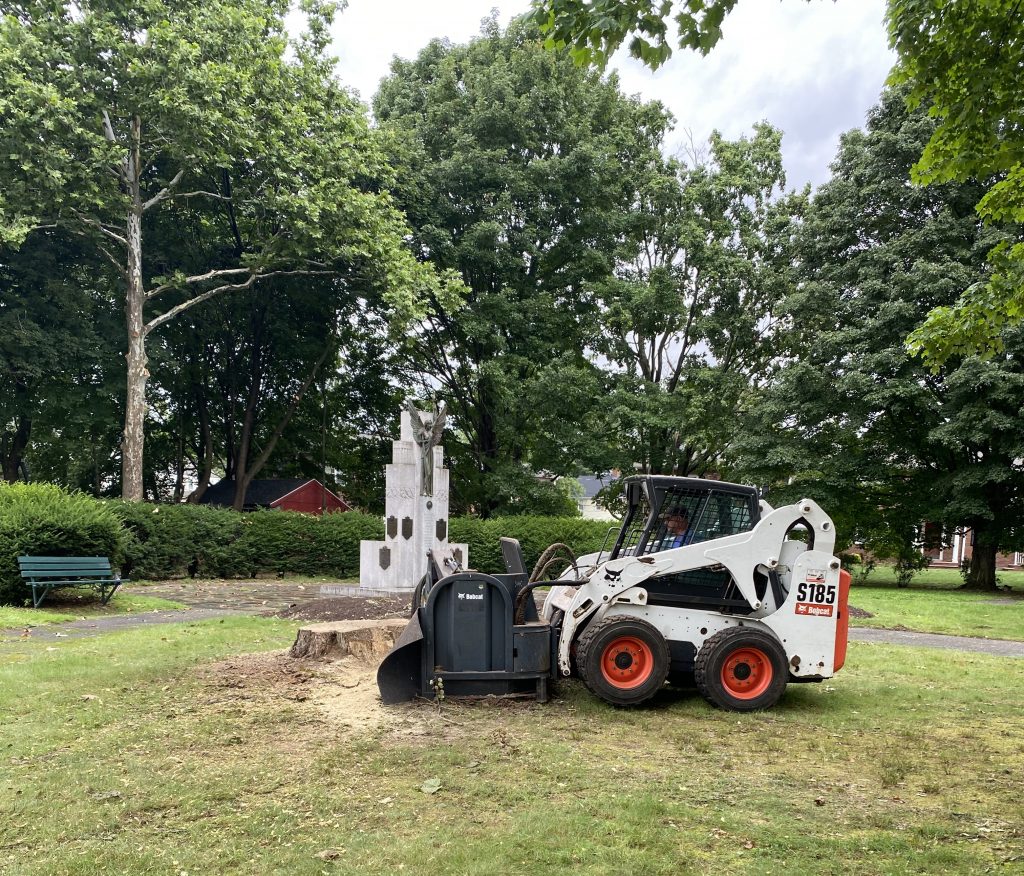 Photo courtesy of Nick Paganella