UPDATED: Framingham Panel Discusses Role of School Resource Officers & Retaining Diverse Educators
Editor's Note; The report was updated to clarify a point at 6;35 p.m. on July 10. The report originally posted on July 9.
By Grace Mayer
***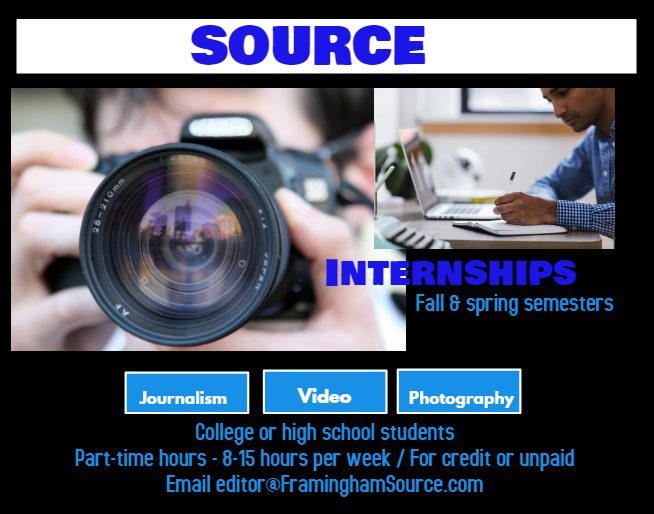 FRAMINGHAM – The Framingham Families for Racial Equity in Education (FFREE) held a virtual panel with Framingham leaders Thursday night, July 8, focused on creating change in schools through conversations about equity and diversity, including debating school resource officers and plans to retain diverse teachers.
"Conversations are great, but there aren't enough happening with everyone being in the room," Cleopatra Mavhunga, the communications and social media manager of FFREE, said, proposing this statement as a topic for the panelists to discuss. "There isn't enough inclusion and transparency so it's hard to actually come to any significant change,"
Drawing upon national conversations, including police violence against people of color and debates about school resource officers, the panelists, including Mayor Yvonne Spicer, Framingham Superintendent Bob Tremblay, and Framingham Police Chief Lester Baker, shared their perspectives on working toward equitable initiatives as leaders of local government, Framingham's public school system, and the police department. 
Mavhunga, a Framingham High graduate, moderated the Thursday night FFREE panel that was held remotely on Zoom.
Addressing concerns about school resource officers, called SROs by some, Supt. Tremblay said the role of these officers in schools is being discussed by Baker, the Mayor, and himself. At the heart of the national debate around SROs are concerns that the officers create a hostile environment within schools. 
"If our administrators are calling upon the SRO to do their work, they shouldn't be, and we're going to put a stop to that," said Tremblay, who is in his fifth year as superintendent of the public school district, with more than 9,000 students.
Police Chief Baker, who was a police officer in Framingham for 18 years before being appointed Police Chief last December, said in the past there were cases where SROs were involved with school discipline against students. 
"I think there is a place for an SRO, but let's learn from our mistakes and do better," Baker said.
Mavhunga shifted the conversation to the hiring and retention of faculty of color, expressing that Framingham has a reputation for not being a "safe or good" city for teachers or politicians of color.
Supt. Tremblay said the district aspires to be an anti-racist school district, and this is being achieved, in part, through conversations taking place within small "affinity groups" moderated by teachers and staff.
Tremblay said the public school system's faculty retention rate from this past year was 98%. 
But retaliation against students within the public school system has also disrupted trust between the school administrators and families, a concern that Mavhunga said she's talked about with many parents and students.
For those who are worried about raising concerns to the administration, for fear of retaliation, Tremblay said that wrap-around coordinators, a resource for families, are available, along with himself, for people to contact "if they feel like things aren't going right for their child."
"There should never be a feeling of a fear of retaliation," Tremblay said. "It's something we take very seriously in the school department, we don't tolerate it," Tremblay said. 
Mayor Spicer said when hiring people of color, it's important that they have mentorship within their departments, something that she didn't have when she first started out as the only female and person of color in her department as a teacher, in the 1980s.
"Another important ingredient is to make sure that there's mentorship across the board, whether it's in municipal government, whether it's in the classroom, whether it's in a leadership role," Mayor Spicer said.
Mayor Spicer said she's been committed to creating diversity within Framingham's government since she took office three years ago. She said when she first started as Mayor, 91% of the people who worked in municipal government were white. 
Federal data puts almost 70% of the City's 75,000 residents as white, with 16% Hispanic/Latinx, about 8% Asian and 7% African American. It is important to note that many in the Brazilian population categorize themselves as white.
below is data in the Framingham Public School district on race for the 2020-21 school year:
"If you haven't recognized that by the nature of the fact that you are born with a certain skin color, that privilege comes with that and you can't even embrace that, it's really hard to continue to do the deep dive that needs to be done," Mayor Spicer said.
In 2020, the City of Framingham hired a chief diversity, equity, and inclusion officer. The Spicer administration also passed a hiring policy that encourages businesses to be intentional about attracting diverse applicants to job openings. These initiatives, Mayor Spicer said, work to include more people and perspectives into conversations, and will ultimately sew trust between Framingham's communities.
"You've got to trust someone, you've got to work with people," Mayor Spicer said. "And it's not only just trusting them. It's that your actions speak louder than words." 
***
Grace Mayer is a senior at Boston College studying marketing and journalism. She is also the head arts editor for Boston College's newspaper, The Heights, where she's covered the arts beat for three years. She is excited to report on a variety of beats for Framingham SOURCE this summer. You can contact her at gemayer007@gmail.com.