Framingham Police Arrest Holliston Man, 29 On Multiple Motor Vehicle Charges
FRAMINGHAM – Police pulled over a driver on Saturday morning, July 3 for failure to stop at a stop sign at Bethany Road and Winthrop Street in Framingham.
Police learned the driver of the vehicle was "unlicensed," and he "gave the officer a false name," said Lt. Rachel Mickens.
After a brief investigation, the officer identified the individual and placed him under arrest, said the Framingham Police spokesperson.
Arrested was Adriano DaSilva Andrade, 29, of 22 Washington Street of Holliston.
He was charged with operating a motor vehicle after license suspended for operating a motor vehicle while under the influence of alcohol, operating a motor vehicle after license suspended, 2nd or subsequent arrest, giving a false name, refusing to give a name to a police officers, and a stop sign violation.
***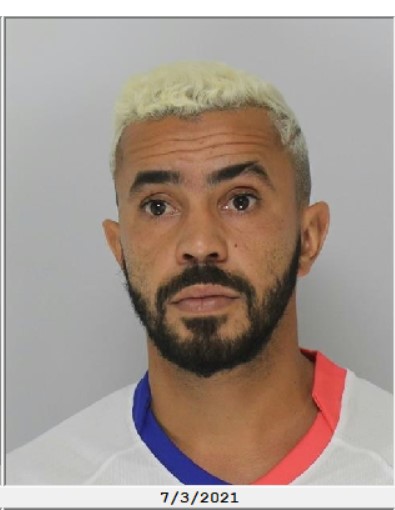 Framingham Police booking photo