UPDATED: July 4th Crash Closes Winter Street in Framingham
Originally posted at 7:52 a.m. on July 4. Updated at 1:20 p.m. on July 6. Last updated at 11:02 p.m. on July 6.
FRAMINGHAM – Winter Street was closed between Maple Street and Salem End Road due to a crash near Russell Street, on Independence Day.
The crash happened just before 7 a.m. and knocked out power to the neighborhood for several hours. Eversource was called.
A driver, travelling north on Winter Street struck a pole and knocked it down, along with wires, all over the road, according to police.
Framingham Fire Tower truck and Ambulance 2 responded to the crash, along with police.
A man, 20, suffered a knew injury and was transported to the hospital, said Framingham Fire Chief Michael Dutcher.
Police are investigating the crash.
Road conditions may have been a factor, said the police spokesperson.
No citation issued, said Lt. Rachel Mickens.
***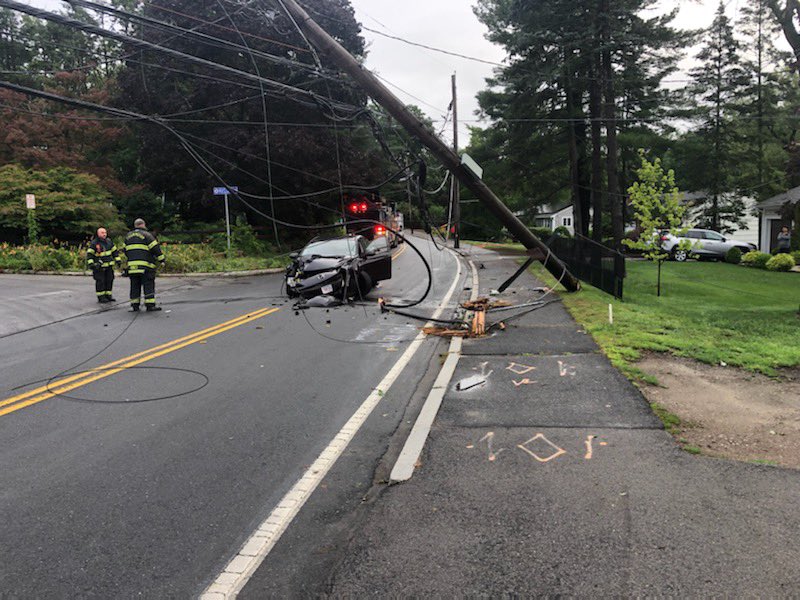 Photos courtesy