Police Officer Inspires Framingham High Graduate To Study Law Enforcement
By Grace Mayer
***
FRAMINGHAM – Television shows often glamorize the role of police officers, but it was these shows that sparked Framingham High graduate Gabriel Paixao's interest in law enforcement when he was a kid, an interest that was nurtured through the mentorship of a local police officer.
Framingham Police Department's Lieutenant Robert Downing has been a mentor to the 19-year-old since he coached him in track at Marian High School, before the school closed due to declining enrollment in 2018. Paixao then transferred to Framingham High.
Lt. Downing, who's served as an officer for 26 years, encouraged him to work toward turning his interests into a law enforcement career. 
"I've kind of always been interested in law enforcement," Paixao said. "It's always been in the back of my mind since I was a kid, but then meeting [Downing] just kind of opened up the door."
For five years, Lt. Downing has been answering Paixao's questions about law enforcement and giving him tours of the Framingham Police Department. When Downing was Paixao's coach, Paixao said he was always drawn to Lt. Downing's Chevy Tahoe police cruiser, which the lieutenant drove to practices. 
"That thing lit up like a Christmas tree," Paixao said. "…. I was just like in awe when I saw it."
Lt. Downing, who first noticed Paixao's drive when he would race the 800 meter hurdles, said he sees Paixao applying that same determination toward his ambitions to join the force.
His work ethic carried him through five years of high school—split between Joseph P Keefe Technical High School, Marian High School, and Framingham High—and, at some points, pushed him to juggle three jobs outside of school.
"He knows what he wants and he's going for it," Lt. Downing said. "For a young kid that's a great quality to have."
Paixao's draw to law enforcement is further reflected in his interest in public service.
This summer, he's been working with the Parks & Recreation team to maintain Framingham's outdoor public spaces. In addition to his Parks & Recreation job, Paixao has also spent many weekends working at Dunkin'—even bringing donuts to Downing's police department this past Christmas. Paixao also recently applied to be a police dispatcher to answer emergency calls, his first sojourn into the field.
But the string of police events from this past year and the Black Lives Matter Movement reshaped Paixao's motivations to go into the field. Hearing about George Floyd, Breonna Taylor, and Ahmaud Arbery's deaths, he said these events challenged him to understand the perspectives from law enforcement officials and civilians. These events haven't left his mind since. As he prepares to enter into the field, he said he's more motivated to create change within law enforcement.
"Right now one of the biggest things about law enforcement for me [is] getting in there and trying to bridge the gap between law enforcement and communities," Paixao said. "I feel like there does have to be change on both sides."
Paixao's mother, Herica Paixao, who's watched her son's interest in law enforcement grow since he first showed interest at age 12, said that she wasn't surprised when he told her two years ago that he wanted to go into the field.
"Gabriel has a really good heart," Paixao's mother Herica said. "I think he would do anything to see justice." 
Although Paixao is about to enter college, Paixao said in the future he's interested in working with canines that are trained to sniff out evidence and to track down people.
This dream came closer to a reality when Paixao was awarded Framingham High's Police Association Scholarship, an award designed to support the education of graduates working toward a career in law enforcement. 
"It's kind of like a feel-good story, that hard work, and staying out of trouble really pays [off]." Lt. Downing said about Paixao receiving the scholarship.
On June 10, Paixao caught a glimpse of his future as he walked into the Framingham Police Department to accept his award, a $1,000 stipend given to two graduating seniors every year.
Although his family could not attend because of limited capacity due to the Covid-19 pandemic, at the ceremony Paixao was surrounded by his supporters—Lt. Downing, Framingham High's school resource officer Jason Ball, Parks and Recreation Director James Snyder, and Framingham High School's Thayer Campus director Lauren Carreiro.
Sabrina Tersoni, another recent Framingham High graduate, also received the scholarship but was not in attendance at the ceremony. 
Ball, who nominated Paixao for the scholarship, said Paixao seemed like a natural fit for the award.
Like Lt. Downing, Ball has been a resource for Paixao as he's navigated his interest in law enforcement, often answering his questions about the field. Both Downing and Ball have encouraged Paixao to continue with his education. 
"Not only do we get paid for having an education, I think it just makes you a more well rounded law enforcement officer." Ball said. "And [Gabe's] just motivated—motivated to pursue that career, motivated to get that education."
Paixao said he will be attending MassBay Community College in the fall for a year, after which he plans to transfer to Fitchburg State University, which offers a large police program. 
Although he's excited to work in the field some day, he said he's in no rush to finish up his schooling now that he's one step closer to achieving his goals. He'll maintain a steady, determined pace as he works toward earning his black uniform and badge—just as he's always done. 
"I'm not that far from reaching what I want to do," Paixao said. "So I just need to keep my eye on the prize."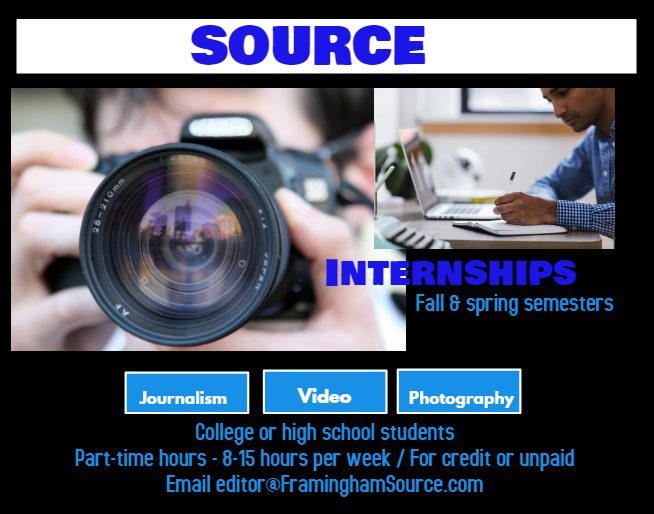 ***
Grace Mayer is a senior at Boston College studying marketing and journalism. She is also the head arts editor for Boston College's newspaper, The Heights, where she's covered the arts beat for three years. She is excited to report on a variety of beats for Framingham SOURCE this summer. You can contact her at gemayer007@gmail.com.