Thompson Not To Seek Re-Election As Framingham Library Trustee
FRAMINGHAM – Since the early 1980s, Jo-Anne Thompson has served as a Framingham Library Trustee.
But Thompson told SOURCE today, June 28, she will not seek re-election to the Board in 2021. There are 6 Library Trustee seats on the ballot in November 2021.
Thompson still plans to stay involved with the Framingham Public Library as a member of the Framingham Public Library Foundation Board.
Citing a family commitment, Thompson, who owns & operates Tommy's taxi in the City of Framingham, she cited the need for more diversity on the Library Trustee Board geographically, age, and ethnicity.
Thompson said when Library Trustee Chair Elizabeth Roy, stepped down from the Board when she moved out of the City, "we had amazing people step forward" to be appointed to the rest of her term. She hopes some of them pull papers to run for one of the 6 Library Trustee seats.
Thompson has been a library trustee for more than 35 years.
The deadline to submit nomination papers to the City Clerk is July 15.
Asked what her three biggest accomplishments as a Library Trustee have been, Thompson said creating the new Christa McAuliffe Library Branch on Water Street, the creation of the Foundation, and the new bookmobile.
"The Foundation allows us to do fundraising in the community," said Thompson, which is why I want to stay on that Board. "The Library has a strong reputation in the community, evident by the amount of funds raised for the new teen room during the pandemic."
Thompson said she hopes to see the bookmobile out in the community now that the pandemic is over.
"I've had a great experience as a Trustee. It is a great Board. I've worked with wonderful people, and we have had wonderful directors from Chuck Flaherty, to Mark (Contois), and now to Lena (Kilburn)," said Thompson.
***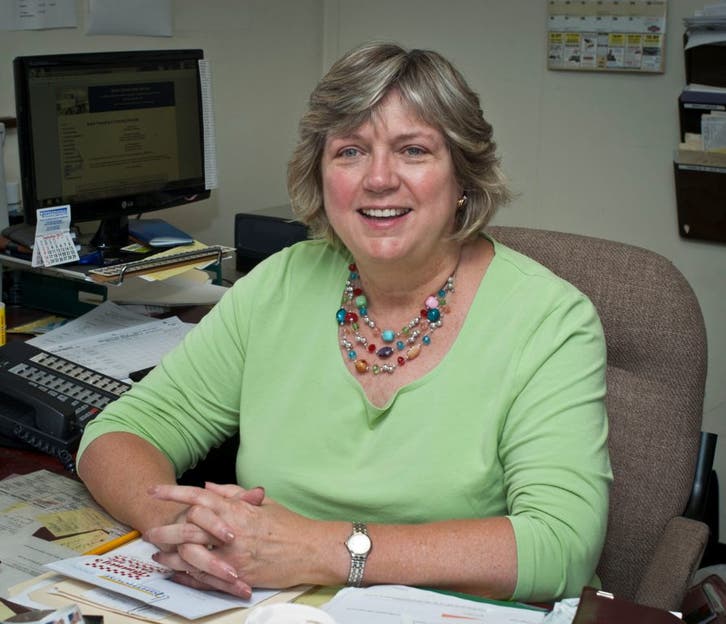 File photo of Thompson