American Girl & Framingham Branches Host Celebration For MetroWest's 'Bitty Queen'
By Nick Barry
***
FRAMINGHAM – Some people can make a difference in people's lives because of a big important gesture they do. However, small acts and a kind heart can impact people's lives just as much. That seemed to describe the impact that Joan Goldberg, a resident of The Branches assisted living community in Framingham.
A party was held in her honor on Thursday, June 25.
Born in Pittsfield, Goldberg receiving a degree in education from the University of Georgia.
She moved to Framingham and taught at the Early Childhood Preschool at Temple Beth Israel School.
After years of teaching, she worked in the American Girl store in Natick from 2010 to it's closing in March of 2019.
Her area of expertise was the "Bitty Baby" department, which had baby dolls for children ages 3 and up.
Her experience as an educator seemed to be a perfect fit for the job, as she would use those skills to interact with the kids and explain to them how the dolls worked.
The 2 p.m. celebration started when Goldberg arrived accompanied by her husband, daughter, two granddaughters, and many other residents and friends.
Her long-time friend and Branches Programming Director Collen Kodjian began the celebration by thanking her for her patience and kindness over the years.
"She's a great lady who put others ahead of herself," said Kodjian. "Thank-you so much for being here today."
Following the dedication, Goldberg and the residents enjoyed a buffet of chicken tenders, egg rolls, crab Rangoon, and of course cake.
Goldberg was gifted with a Bitty Baby from the American Girl corporate headquarters in Wisconsin as a thank-you for her dedication to the company.
Besides the cake and the gift from American Girl, The Branches showed it's appreciation for Goldberg by putting out a display of Kodjian's collection of American Girl dolls, a passion that both of them share.
One of the dolls, Molly, held a scrapbook made by one of Goldberg's former students, who was a grandchild of one of the residents of The Branches.
According to Kodjian, she would make these books for every child in her preschool class so that parents could have "a permanent record of their child's development and growth that they could look back on later in life."
When asked what was important about teaching children, Goldberg said appearing warm and welcoming is important. "The best thing to do is to keep your smile on," she said. "It will get you many places."
Her warm and positive attitude as an educator seems to have paid off, as she was loved by not just children, but many others who visited American Girl as well. "She was always well liked by the parents," said Marshall, a friend of hers. But aside from being a great educator, she was also a friend that would always have your back. "If you needed help, you could always call her," Marshall said.
Although she is not teaching or working at American Girl anymore, Goldberg is thankful for the time that she had.
"It was always my thing," she said. "And that's beautiful."
***
Nicholas "Nick" Barry is a student at Westfield State University but lives in Framingham. Nick is an English Major that is focusing on writing, but he is currently finishing up his second major in Ethnic Studies. Although he is unsure of what the future will hold, he wants to do work related to journalism or solving important social issues.  This is his second time interning with SOURCE.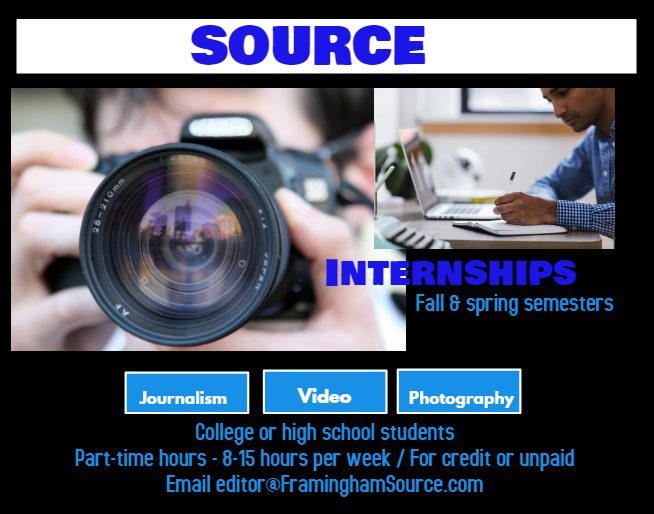 ***