Framingham School Committee Honors Late Foran Dempsey
FRAMINGHAM – The Framingham School Committee met for the first time in-person in the Blumer Community room at the Memorial Building tonight, June 23.
It was the first in-person meeting by the 9-member elected Committee since the pandemic began in March 2020.
It was also the first meeting in person of the Committee since the death of their member Karen Foran Dempsey, who was elected to serve District 2.
Foran Dempsey died suddenly on December 24, 2020.
A joint meeting of the 11-member City Council and the remaining 8 School Committee members appointed former School Committee member Ricky Finlay to fill the rest of her term through December 31, 2020.
At last night's meeting, Foran Dempsey's seat was left open and her picture was displayed to honor her memory and service.
Her sister City Councilor Janet Leombruno was in attendance at the meeting.
A majority of the School Committee members were in-person for the meeting. District 1 School Committee member Beverly Hugo and District 6 School Committee member Geoffrey Epstein participated remotely via Zoom.
***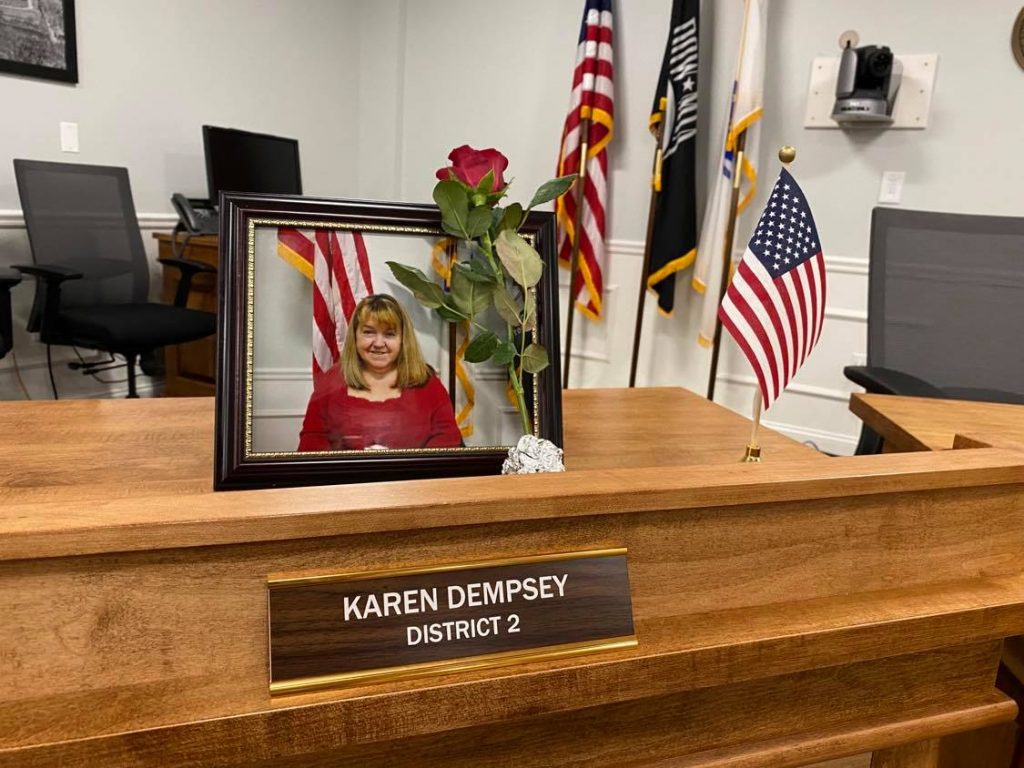 Photo by School Committee Chair Adam Freduberg