Flyers Capture Relay State Championship Title
NORTH ANDOVER – The Framingham High girls 4 X 100 relay team now as the #1 time in the state, according to Athletic.net.
The 48.89 relay time in yesterday's Division 1 State Championships also earned the foursome a state title.
Sprinters in the race were junior captain Priscilla Mota, senior captain Kim Lugon, freshman Abby Desmarais, and sophomore Maya Bishop.
The time of 48.89 also set a new Framingham High outdoor track record, said head coach Chris Collins.
***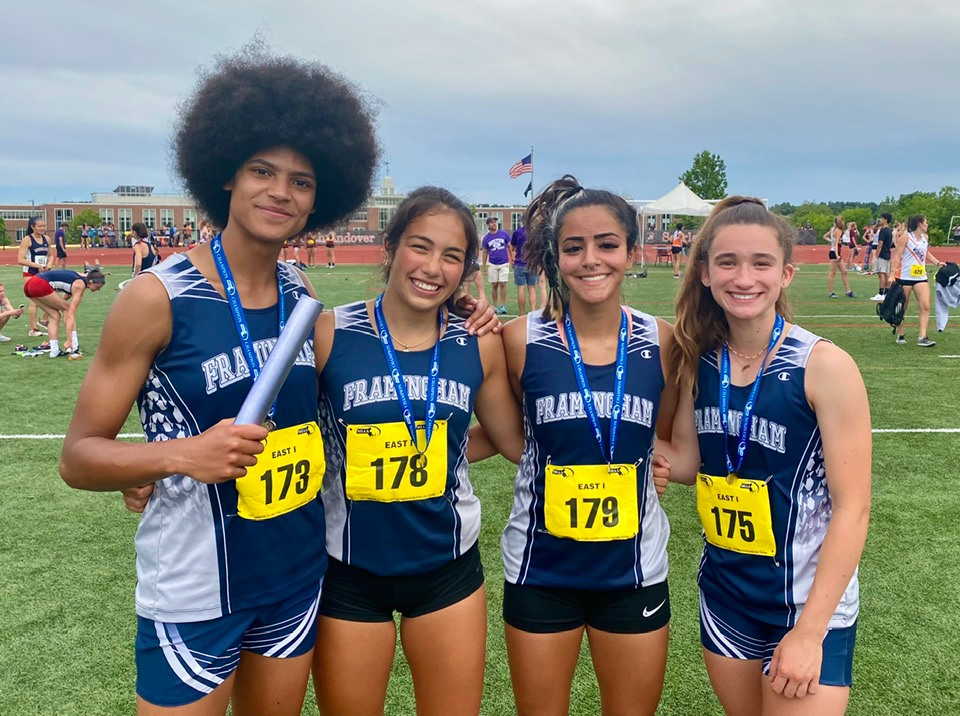 Photo courtesy