SLIDESHOW & VIDEO: Framingham High Raises Juneteenth Flag
FRAMINGHAM – For the first time ever, the Juneteenth flag was raised at Framingham High School.
The 9-member School Committee voted unanimously to allow the flag to be flown, under the American flag.
It was also the first time the Juneteenth flag was flown in the City/Town of Framingham.
Saturday will be the first time Juneteenth is a holiday in the Commonwealth of Massachusetts. State Rep. Maria Robinson, who was in attendance for the flag raising ceremony, filed that legislation, that Gov. Charlie Baker signed in 2020.
Saturday will also be the first time Juneteenth is a national holiday in the United States, as President Joseph Biden signed it into law yesterday, June 17, 2021. Sen. Ed Markey was one of the legislators who filed the bill.
The City of Framingham is marking Juneteenth today, June 18, with the Memorial Building closed, and only essential employees working.
But there were classes at Framingham High today, June 18, and schools were in session throughout the Framingham Public School District.
Gov. Baker signed the holiday in the Commonwealth of Massachusetts in July 2020.
"Juneteenth – though long celebrated by many – was just recently recognized as a National holiday and as such we are adjusting the school year calendar accordingly, beginning next year," said Superintendent of Schools Bon Tremblay.
"To honor the day and historic achievement this year, which falls on a Saturday, I instructed all schools to fly the Juneteenth flag. To my knowledge, this has never been done before in Framingham so indeed, this is a first step of many for our District," said Superintendent Tremblay. "As a privileged White leader, I have come to learn much about myself this year and I recognize that I have a long way to go as I continue to learn and grow and as I pay more attention to the world around me. I have also come to learn that I can make a difference in my role as Superintendent."
Tremblay said students and staff will have a day off in 2021-2022 school year for Juneteenth.
"Building a holiday into the school calendar is different than extending the school year by one day as I would do in the event of a weather-related cancellation. The holiday schedule not only adds another day to the end of the school year to ensure 180-day compliance with Massachusetts General Laws, there are also contractual implications for both 10 and 12-month employees which are complicated, but not insurmountable, provided that there is ample time to plan and negotiate," said Tremblay to SOURCE.
The ceremony on Friday, June 18 at Framingham High was organized by the public school district's Diversity, Equity, & Inclusion Committee and the Black Student Union at Framingham High.
"For the first time in our country's history, we have a Black female vice president. In this City, we have our first Black female mayor," said Framingham High Dean of Students Omawali Stewart, in welcoming the crowd of more than 100 individuals Friday morning, June 18. "And for the first time in our great country's history, tomorrow, we will commemorate Juneteenth, national independence day."
Stewart told the crowd that "Juneteenth is our holiday to celebrate the release of Africans in this country, from the physical act of slavery. I want to stress physical."
According to Juneteenth.com, "Juneteenth is the oldest nationally celebrated commemoration of the ending of slavery in the United States. Dating back to 1865, it was on June 19th that the Union soldiers, led by Major General Gordon Granger, landed at Galveston, Texas with news that the war had ended and that the enslaved were now free. Note that this was two and a half years after President Lincoln's Emancipation Proclamation – which had become official January 1, 1863. The Emancipation Proclamation had little impact on the Texans due to the minimal number of Union troops to enforce the new Executive Order. However, with the surrender of General Lee in April of 1865, and the arrival of General Granger's regiment, the forces were finally strong enough to influence and overcome the resistance."
Texas was the first state in America to have a holiday for Juneteenth.
The Juneteenth flag was the created by activist Ben Haith, founder of the National Juneteenth Celebration Foundation (NJCF) in 1997, with the assistance of Boston-based illustrator Lisa Jeanne Graf. It features a half red and half blue flag with a white star.
Members of the Framingham High classes of 2022 and 2023 sand the Black National Anthem during the ceremony. They were Joaquin Eraquin, Hadley Connor, Alia Hernandez, Angela Ssekanjako, and Nyosha Homicil.
Framingham High class of 2022 student Tai Edmond read a poem called We Are Free.
Stewart challenged the students to "be you. Respect everyone. And also hold yourself in high esteem.
Framingham High Black Student Union President Gaina Jean Pierre said "we want to create awareness in Framingham and make a difference."
She said the Black Student Union is working with the history and English department at the high school to create a curriculum that values BIPOC (black and indigenous people of color) students."
She said celebrating Juneteenth signifies that BIPOC students and faculty are 'finally being heard."
A member of the Class of 2022, Jean Pierre asked for more Black educators to be hired.
Black Student Union secretary Bernide Bernadeau thanked the administration and the faculty for "having tough conversations" and hoped that Juneteenth would be celebrated more in future years.
Tremblay and Framingham High Principal Carrie Banach also spoke at the ceremony.
In attendance in the crowd was School Committee Vice Chair Tiffanie Maskell, Assistant Superintendent of Schools Anne Ludes, District 2 School Committee member Ricky Finlay, District 3 School Committee member Scott Wadland, District 8 School Committee member Jessica Barnhill, and District 9 School Committee member Willie LaBarge.
Also in attendance was City Councilors Janet Leombruno, Cesar Stewart-Morales, and Robert Case, along with Mayor Yvonne Spicer.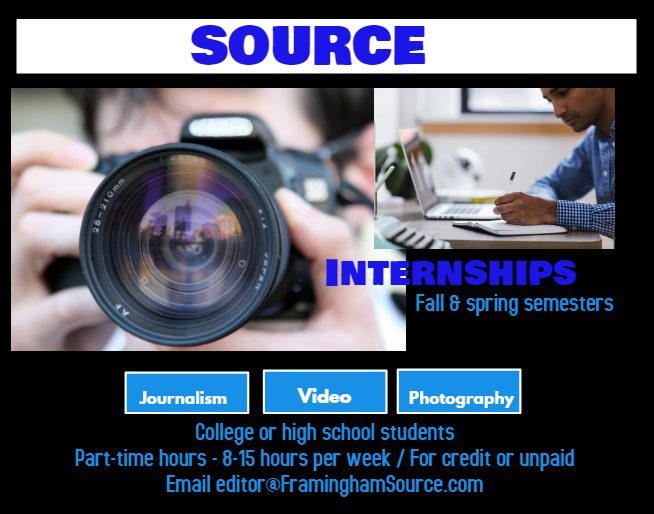 ***
Petroni Media Company photos for SOURCE media. High-resolution jpegs are available for purchase by emailing petronimedia@gmail.com