UPDATED: 5 Things You Need To Know Today in Framingham: Thursday, June 17, 2021
Updated at 9:22 a.m. due to the two beaches closed.
1 On Tuesday night, the Framingham City Council voted 4-7 not to approve the Mayor's nominee for health director. To be approved, Monifa Charles needed 8 votes, or 2/3rd of the 11-member City Council, as this is the fourth year of the Mayor's 4-year term.
Yesterday, Mayor Yvonne Spicer in an interview with SOURCE said that vote "potentially jeopardizes the health & safety of the Framingham."
2. CITY of FRAMINGHAM MEETINGS:
Framingham City Council: Structural Deficit AD HOC Committee at 1 p.m.
City Council: Ordinance & Rules Subcommittee at 6 p.m.
Framingham Planning Board at 7 p.m.
According to the Mayor's public schedule, Mayor Yvonne Spicer has no public events on her schedule. Last night, Spicer's political campaign held a fundraiser at 135 Grill in Framingham.
3. Today is Peter Salem Day.
"Framingham established an annual Peter Salem Day on June 17, 1882. It was the day a monument was erected at the Old Burying Ground on Main Street, 66 years after his death. It reads: Peter Salem, A Soldier of the Revolution, Concord, Bunker Hill, Saratoga, Died August 16, 1816. Salem's grave was placed at the back of cemetery at the time of burial. He sadly died in a Framingham poorhouse and it was considered, at the time, an honor to be buried as a former enslaved person in a cemetery of whites," wrote the Framingham History Center on social media earlier today.
4. The Framingham Public Library and the Framingham History Center has teamed up for A Town Divided: Framingham, Slavery, and the Civil War with Mary McNeil tonight. There is still time to pre-register for the Zoom event.
UPDATED: 5. The City of Framingham's beaches open for the season today, but the City announced after 9 a.m. that only one beach would open today as two of the City's beaches did not pass water quality tests for bacteria.
Beach access is free at Lake Waushakum, Saxonville Beach, and Learned Pond for Framingham residents only.
Beaches are open 10 a.m. to 7 p.m. based on staff availability, said Framingham Parks & Recreation.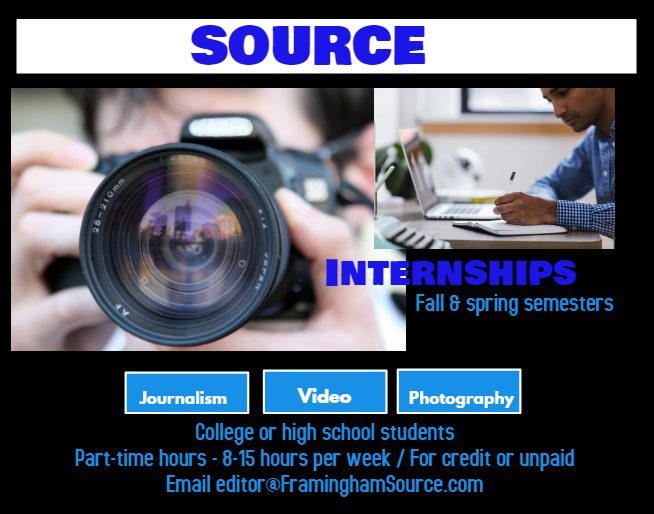 BONUS:. SOURCE has three interns this summer and has openings for two more interns. If anyone in high school or college is interested in interning in journalism or photography (or video) please email editor@FraminghamSource.com
Check out the work of the three interns thus fare:
Grace Mayer, a Boston College student
Nick Barry, a Westfield State University student
Talia Heisey, a UMass Amherst student