Family-Owned Children's Theatre Company Expands To MetroWest
By Grace Mayer
***
WAYLAND – While many programs and activities targeted toward kids were canceled during the pandemic and several small, local businesses teetered on the edge of closing, A Broadway Kids Co. (ABC), a local theatre company founded by president and director Jody Nichols, 52, did the unthinkable: she decided to expand ABC by opening a new branch run by her niece in MetroWest. 
"Who starts a program in the middle of a pandemic?" Nichols said. "We do."
Although many businesses opted to operate entirely virtual, by June 23 of last year Nichols was running her summer theatre workshops for kids in-person and abiding to Covid-19 guidelines. She also noticed the demand for her workshops, which included 5-days worth of acting, dancing, and singing, grew during the pandemic.
After parents asked Nichols for additional workshops for their kids when the start of the school year was pushed back, she increased the number she was offering from 9 weeks to 13 weeks. 
While theatre has always been a central part of Nichol's life, show tunes played around the clock in her house growing up, which Nichols has continued with her own family—her love for musicals is also shared by her niece Madi Kombliet, 23, a Framingham High graduate and the director of ABC's summer workshops at its new branch in Wayland.
"I'm looking forward to being able to bring the love and the joy I have for musical theatre [to ABC], because I am such a musical theatre nerd down to the bone," Kornbleit said.
Kornbliet, who's love for musical theatre also stems from when she first began singing and dancing at 4, has worked alongside her aunt at ABC since she was a kid.
Although she never performed in any of the theatre programs at ABC, Kornbliet said she worked backstage at every show her aunt ran, ensuring that the kids were prepared to go on stage. 
"That was really where I got to see the love and the joy that ABC brought to families," Kornbliet said. "And I can't wait to bring that here [in Wayland]." 
Nichols started ABC for her daughter, who also adopted her mother's proclivity for performance. After Nichols couldn't find a program in her area that combined musical theatre, dance, and song, she created ABC in 2008.
Thirteen years later, ABC's West branch is debuting six summer workshops that run from July 12 through August 13. 
"The kids start off the weeks not knowing anybody, and they end the weeks never wanting to leave," Kornbliet said. 
Kids ages 6 to 14 are invited to sign up for the five-day workshops filled with singing, dancing, and scene performances. Each week will center around music and scenes from a musical, including The Greatest Showman, Annie, Aladdin, Disney's Descendants, and Hamilton. The last workshop offered in the summer will feature work from a medley of musicals, including Wicked, The Lion King, and Shrek. 
The workshops for Disney's Descendants and Hamilton have already been filled, but spots are still available for the remaining 4 weeks.
In part due to the pandemic, the in-person workshops will only consist of 10 to 13 students.
The workshops will be held at the Peace Lutheran Church and Community Arts Center in Wayland.
While mask mandates have been lifted across Massachusetts, Nichols said that instructors will wear masks but kids will have the choice to wear masks. Even if kids elect to wear masks, they'll have temperature checks and maintain social distancing while attending the workshops. 
"We're just going to take it slow," Nichols said. "As things start to open up and people start to feel comfortable, then we will reevaluate during the summer."
In addition to the summer workshops, Nichols, who has a background in dance from the Boston Conservatory, and Kornbliet, who is currently completing her degree in teaching from Framingham State University, will be running improv, music, on-camera classes, and other programs throughout the summer at ABC's North and West branches.
For the summer workshops, Kornbleit said she plans to incorporate scene writing, creating commercials, performing cold reads of scripts, and karaoke—which her aunt often incorporated in her own workshops. But Kornbliet isn't the only family member who's dedicated time to ABC.
"[ABC] is about family," Nichols said. "My mother comes with me every day to ABC, and my sister and Madi have been to every single show of mine since 2013."
In 2014, three generations of Nichols' family—Nichol, her mother, sister, niece, daughter, and son—took to the stage one-by-one to perform a choreographed dance routine to Dom DeLuise and the Muppets' song "We've Got Us." This memory, which Nichols said she hopes to recreate some day, demonstrates what ABC is all about: family. Nichols said that at ABC, her students become part of the ABC family.
The theatre company has had such an impact on the families and kids involved in the programs, that ABC was voted Northshore Magazine's Best Kids' Program four times, including as readers' choice in 2016 and 2019; tying for readers' choice with Tiny Tunes' music program in 2017; and as editor's choice in 2018 for the magazine's Best of North Shore awards. 
Although ABC is designed to teach kids the fundamentals of theatre, dance, and song, Nichols said the company is really about creating a family and establishing a nurturing environment where kids feel comfortable exploring the arts. 
"It's all about love," Nichols said. "If you love them, they will thrive. Pour a little water on them, sprinkle them with fairy dust, and all is well."
***
Grace Mayer is a senior at Boston College studying marketing and journalism. She is also the head arts editor for Boston College's newspaper, The Heights, where she's covered the arts beat for three years. She is excited to report on a variety of beats for Framingham SOURCE this summer. You can contact her at gemayer007@gmail.com.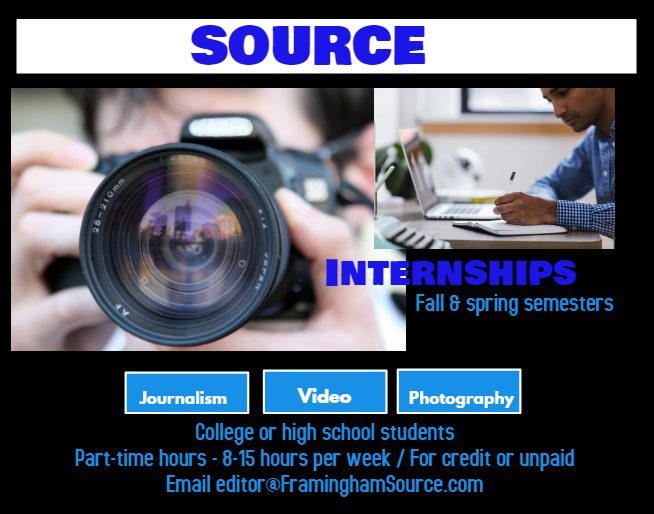 ***
Photos submitted to SOURCE media