[broadstreet zone="70107″]
FRAMINGHAM – – Framingham Police arrested a Fitchburg man, after being called to a fight at a downtown Framingham restaurant around 1:30 a.m. on Saturday, May 29.
Police arrested Bryan R. Defreitas, 24, of 5 Connors Street of Fitchburg at 2:03 a.m. at Taqueria Mexico, 40 Concord Street.
"Police were called for a report of a fight inside the establishment. On arrival Defreitas was being escorted outside by security," said Framingham Police spokesperson Sgt. Rachel Mickens.
"Officers went inside and Defreitas re-entered," said Sgt. Mickens. "He then assaulted security officers by shoving them in an attempt to get past them. He was subsequently placed under arrest and resisted officers attempts to get him into handcuffs."
Defreitas was charged with assault & battery, resistsing arrest, and disorderly conduct.
A couple of patrons suffered minor injuries, according to police.
[broadstreet zone="59946″]
***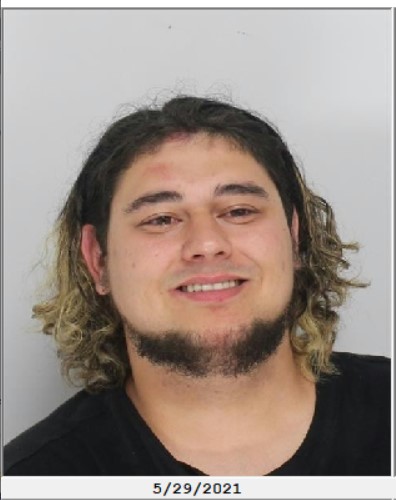 Framingham Police booking photo