Flyer Laskosky Earns National Team Sportsmanship Award
By Grace Mayer
***
FRAMINGHAM – The last time Hannah Laskosky, a senior at Framingham High, competed in a gymnastics competition in Florida she broke her knee.
Now, at the NHSGA Senior Showcase 2021 in Fort Myers Beach, Florida, which took place May 20 to May 22, the 17 year old was competing for the last time—her past injury loomed in the back of her mind.
"Before I went on the floor this past weekend, I was terrified." Laskosky said, "I was like, I can't have this happen again," 
First came a knee injury, then a broken pelvis—a gymnastics injury that sent her into 9 months of recovery. But then she was only 13, with four more years of gymnastics competitions ahead of her. 
Then the COVID-19 pandemic took another year of competitions away from Laskosky. After an undefeated season during her junior year, the Framingham High gymnastic team's season was stilted by limited practice times and canceled competitions. 
"It's a bittersweet moment," Laskosky said. "I was really happy to be there. I'm happy that I've had such an amazing journey, and met so many new people. But at the same time it's kind of sad because like I spent my whole entire life doing this one sport."
But if Laskosky showed any signs of lingering pain from past injuries or pre-performance nerves, she didn't show it. 
"I just try to be positive in every way that I can once I'm out there on the floor," Laskosky said.
Out on the floor, Laskosky landed a move she had previously broken her knee on perfectly, tossed her arms high above her head, and beamed a bright smile—brighter than the sequins that dotted her black and grey leotard. Her Massachusetts teammates cheered her on as she doled out high fives. 
After landing her floor routine, it didn't matter to Laskosky that she fell after launching herself into a backflip on her beam routine.
After calling gymnasiums home for the past 15 years—from when she first took a Mommy and Me gymnastics class when she was 2, to when she taught somersaults and cartwheels to 2-year-olds through middle schoolers for her club team, Elite Gymnastics Academy—what mattered was she go to compete one last time.
"What else is better than to like finish your gymnastics career competing in Florida for nationals?" Laskosky said. 
At the national showcase, Laskosky tied for 22nd in floor and tied for 44th for balance beam, earning a 8.95 and 8.30 score respectively.
Her team, comprised of 24 gymnasts chosen from the top high school senior gymnasts in Massachusetts, placed 2nd overall out of 11 teams.  
Laskosky's positivity and leadership skills at the competition this past weekend garnered her a nomination by her Massachussetts team coaches for the Senior Invitational National Team Sportsmanship Award.
One of Laskosky's national team coaches, Heather Fuco, co-owner of A2 Gym and Cheer for the last seven years, said that despite only three team practices Laskosky's outgoing personality helped the team bond as they approached nationals.
"She was just such a great team player and was cheering everybody on and was always in a good mood" Fuco said. 
At the awards ceremony held that Saturday, Laskosky lined up with 10 other girls from across the country nominated for the award.
Then she heard her name called—she had won the award. 
Appointed co-captain of her high school gymnastics team, Laskosky's head gymnastics coach at Framingham High Sandy Mayer said Laskosky has always been a team player.
Whether Laskosky's offering to drive teammates to practice or helping her teammates improve their technique, Mayer said Laskosky channels true sportsmanship.
"She has such good leadership qualities, and I don't even think she tries, I think it's just a natural thing for her," Mayer said.
After coaching kids at her club for three years, Laskosky said she was inspired to transfer her gymnastics skills to the classroom.
Leaving her leotards and gymnastics medals at home, Laskosky will attend Keene State College this coming fall to study early education. But she isn't ready to completely say goodbye to gymnastics—she hopes to coach again in the future.
"Even though it's over now I was just proud of myself for like sticking with it, because I went through so many injuries. So just making it to the end was just like the best thing" Laskosky said.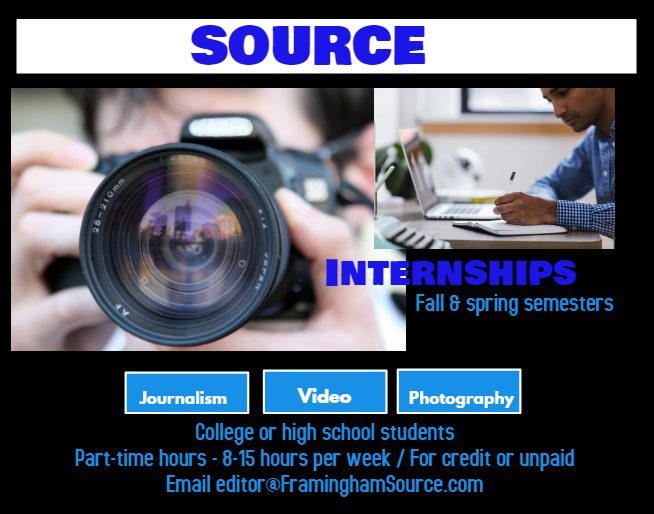 ***
Grace Mayer is a senior at Boston College studying marketing and journalism. She is also the head arts editor for Boston College's newspaper, The Heights, where she's covered the arts beat for three years. She is excited to report on a variety of beats for Framingham SOURCE this summer. You can contact her at gemayer007@gmail.com. 
***