568 Earn Degrees At MassBay Community College Commencement
By Grace Mayer
***
WELLESLEY – After more than a year of virtual courses, MassBay Community College honored its 2021 graduating class at its virtual 59th commencement ceremony held Thursday night.
The appointed staff and student speakers reflected on the events that shaped the past academic year, from the COVID-19 pandemic to the series of attacks against people of color this year.
Opening the ceremony, held virtually for the second year in a row, a video featured MassBay students describing their 2021 academic year experience.
When asked to describe 2021, students expressed the year required adjustments and patience—and ultimately perseverance. 
MassBay's President David Podell, Ph.D., introduced National Anthem singer, Jonathan Krushell, a MassBay liberal arts student.
Following the anthem, Podell introduced MassBay's Board of Trustees Chair Thomas E. Piesch, who granted the college's president the responsibility to carry out the commencement.
Carlos Santiago, Ph.D., donned in red and navy graduation robes, addressed the graduating class by attesting to the importance of resilience and the need to work toward racial justice He touched on how resilience among MassBay students has blossomed despite the COVID-19 pandemic and calls to recognize  racial equity, citing the death of George Floyd and the violence incited against Asian Americans. 
"None of us were born resilient," Santiago said. "COVID-19, as terrible as it has been, has given each of us a chance to become a more resilient person. We've overcome obstacles we didn't know existed."
Following Santiago, Reginald Pierre-Charles, A.S., the Administration Asst to Dean of Business, also reflected on how challenging the academic year has been, and commended the graduating class for its determination. Later in the ceremony, Judith Elliston, MassBay biology professor, spoke about the lessons students learned during the pandemic, including their own strength and need to rely on others.
Singer Leslie Holmes and conductor and music director Max Hobart were both given the Distinguished Service Award for their 50 collective years of working with the Wellesley Symphony Orchestra, the orchestra housed at MassBay. 
Four members of the MassBay community were given the John F. McKenzie Leadership Award, which recognizes individuals who have worked to provide people access to quality education.
Frederick Camerato, MassBay class of 2013 and a cybersecurity analyst at a tech company in Boston, was honored in the community category for serving as MassBay Alumni Council president for the past two years.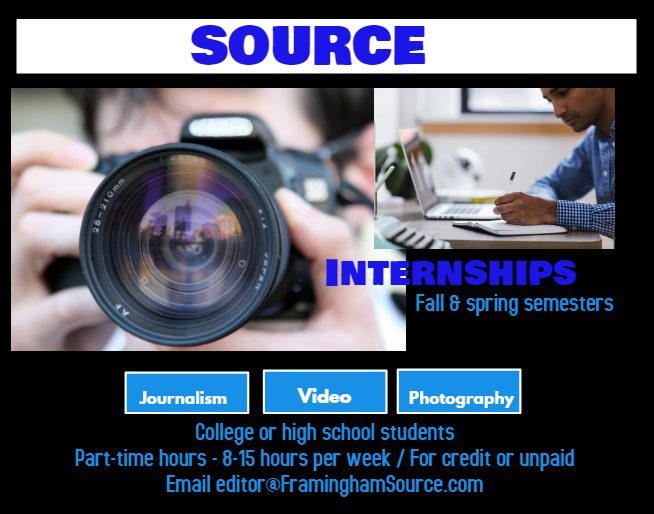 In the community category, James Lehan, Chair of the MassBay Foundation Board, was given the award for his efforts at raising money for MassBay scholarships.
Mary Shia, former Vice President of Institutional Advancement & Alumni Relations, was honored with the award in the staff category for her work with the Foundation scholarship program.
Dinora Torres, a 2021 MassBay graduate and mother of four kids, was awarded in the student category for her involvement on campus. 
Provost and Vice President for Academic Affairs Lynn Hunter, D.Ed, next honored Evan Bogan with the 29 Who Shine Award, given to a graduate of a community college in the Commonwealth for his or her academic achievements and civic contributions to Massachusetts. Bogan created a mentoring program at Needham High School and maintained a 4.0 GPA while attending MassBay. 
Instead of selecting one student commencement spark, three students were selected to speak at commencement.
Torres, who was bestowed the John F. McKenzie Leadership Award, first spoke to the graduating class. She shared how she never expected to earn a degree as a mother of four kids.
Mehar Singh spoke about how she rose from failing and waiving courses last year, when the pandemic sent college students into an isolating virtual experience, to earn all A's this past semester.
Ashley Osmecki shared a story about her struggles with ADHD, but despite this earned her degree at MassBay and will be continuing her education at Emerson College.
Together, the three speakers reflected on both their own personal challenges this year, but also the collective challenge that all MassBay students faced while attending classes online.
Emmett Price III, a leading expert on Music of the African Diaspora, Christian Worship, and the Black Christian Experience, and a MassBay Trustee from 2013-2016, was selected to give MassBay's Keynote Address this year. 
"The road to this day has not been easy," Price said. "Many of us have lost loved ones along the way. We have had major setbacks, horrible disruptions, traumas and tragedies beyond our imaginations. Yet you are proof of the old saying that the race is not given to the Swift, but to the ones who endure."
Price said that despite the challenges students faced to obtain their education at MassBay this year, the graduating class is prepared to take their next steps into continued education and the workforce. He closed his speech reminding the graduating class to continue to be curious.
"No matter how young or how seasoned you are, there is room to grow, room to learn, room to explore, room to continue to dream," Price said. 
MassBay's class of 2021 included 568 graduates, each of whom were honored at the virtual ceremony.

Interim Dean of Automotive Technology Howard Ferris, A.S. introduced one-by-one the graduating class from the division of automotive technology.
Dean of Business and Professional Studies Susan Maggioni, Ph.D., J.D., then introduced the graduating students from the division of business and professional studies.
Dean of Health Sciences Lynne Davis Ed.D, honored the students graduating from the division of health sciences with their virtual certificates.
Dean of Humanities and Social Sciences Nina Keery, M.A., introduced the students graduating from the division of humanities and social sciences.
Dean of Science, Technology, Engineering, and Mathematics Chitra Javdekar, Ph.D., closed the ceremony by honoring the graduating class of the division of science, technology, engineering, and mathematics.
Videos of graduates were shown in their graduation gowns moving their cap's tassels from the right to the left. Following, a series of videos showing MassBay staff and faculty clapping and cheering for the graduates concluded the ceremony. These videos mirrored the ones that opened the ceremony: a pre-show video featuring short videos of MassBay faculty and staff—from MassBay's athletics department to the community college's Engineering department—kicked off the commencement. Overlaid with Tina Turner's "You're Simply the Best" and MassBay's marching band anthem, the graduation ceremony congratulating MassBay's 2021 graduates. 
***
Grace Mayer is a senior at Boston College studying marketing and journalism. She is also the head arts editor for Boston College's newspaper, The Heights, where she's covered the arts beat for three years. She is excited to report on a variety of beats for Framingham SOURCE this summer. You can contact her at gemayer007@gmail.com. 
***