In full transparency, the following is a press release from the Framingham Public Schools submitted to SOURCE media.
***
[broadstreet zone="53130″]
FRAMINGHAM – To address transportation-related issues for students impacted by COVID-19, the Framingham Public Schools in partnership with the United Way of Tri-County, Jewish Family Service of MetroWest, 1854 Cycling, Crimson Bikes, Breakstone, White & Gluck and Project KidSafe will provide up to 100 middle school students with free bicycles and helmets.
This initiative began when Magaly Rivera, a Fuller Middle School Counselor, reached out to Joseph Corazzini, Assistant Superintendent of Equity, Diversity, and Community Development, regarding a student who did not have a bus seat which was causing issues with their attendance. In furthering the conversation, Rivera asked Corazzini if he might be able to help secure a bicycle for this particular student. Instead of just saying "yes," Corazzini asked if there were other students sharing this experience.
Due to COVID-19 restrictions, limited seating capacity on buses, prioritization of eligible riders in grades K-6,  there were many middle school students who could benefit from transportation support to and from schools. 
[broadstreet zone="53230″]
Working with the Framingham School's Transportation Department and the school social workers at Walsh, Fuller and Cameron Middle Schools, the District identified 100 students to participate in this program. Corazzini reached out to community partners. Paul Mina from the United Way of Tri-County immediately responded by email, committing to picking up half the cost of the bikes.
Lino Covarrubias from Jewish Family Service of Metrowest also responded with a commitment of support to help fund the cost of the bikes. Police Chief Lester Baker from the Framingham Police Department connected the District with Safe Routes, a program of the Mass Department of Transportation to provide bike safety training to the students and Safe Routes connected us to Breakstone,
White & Gluck who in partnership with Project KidSafe helped to purchase the helmets for students. Brandale Randolph, founder of the 1854 Cycling Company has been an unsung hero. There is a national bike shortage. He worked with Corazzini to find an international manufacturer who could fill the order. After exploring a variety of quotes from different manufacturers, Randolph was ultimately able to make the connection to Charles James from Crimson Bikes in Cambridge who filled the order and gave the District a great deal on the bikes. 
[broadstreet zone="54526″]
"This initiative is an example of turning barriers and hardship into empowerment," said Corazzini. "Not only are the students able to get to and from school, they now can have better accessibility to job opportunities across the City, parks, community centers and more. Having a bike also gets students out and moving. I hope that the initiative will inspire people to see challenges as opportunities for change and ignite a movement to make Framingham a 'cycling community'." 
To receive the bicycles, students will sign a code of conduct agreement, and they must attend scheduled bike training provided by Massachusetts Safe Routes to School – A Program of MassDOT.
[broadstreet zone="53130″]
Students are committing to:
Wear a helmet at all times when riding the bicycle
Secure bikes with a lock when on school grounds
Check both ways when crossing the street
Not use headphones while riding
Only ride bicycles on designated areas
Comply with all safety rules of the road to ensure proper safety while riding
Use appropriate hand signals when riding
Give the right of way to other vehicles and pedestrians
Not ride "double"; only one person per bicycle
Parents must also commit to working with their child to establish a safety plan for proper use of the bicycle and ensure they will comply with the safety rules provided in the training.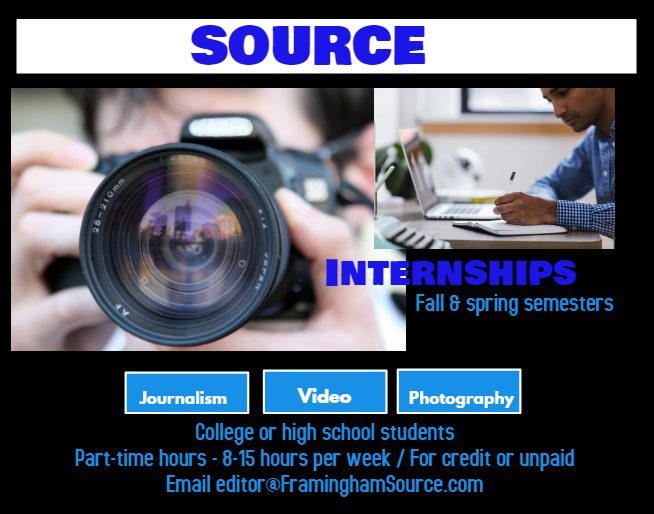 Framingham Public Schools would like to thank the following people and organizations for their incredible contributions to this program and initiative:
Paul Mina from the United Way of Tri-County
Lino Covarrubias from Jewish Family Service of Metrowest
Chief Baker from the Framingham Police Department
Massachusetts Safe Routes to School, a program of the Mass Department of Transportation
Breakstone, White & Gluck and Project KidSafe
Brandale Randolph, founder of the 1854 Cycling Company
Charles James from Crimson Bikes in Cambridge