Lynch IV Recipient of John F. Conway Distinguished Service Award
FRAMINGHAM – Framingham Public Schools announced today, May 18, Lincoln Lynch IV, the district's Executive Director of Finance and Operations, was announced as one of two recipients of the 2021 John F. Conway Distinguished Service Award.
The initial presentation took place last week at the 55th Annual Institute educational conference held virtually by the Massachusetts Association of School Business Officials, Inc. (MASBO). 
The John F. Conway Distinguished Service Award was established in 2005 and recognizes the accomplishments of MASBO members relative to their effectiveness addressing their district's educational mission. Examples include preventive maintenance facilities programs, increasing school lunch participation, energy conservation programs, private sector partnerships, improved transportation systems, or streamlining the order and delivery systems for classroom materials. 
It is a well-deserved honor to receive this award and the District is grateful for all that Lynch has done since joining Framingham Public Schools in July of 2018, said the school district in a press release.
Nominated by Superintendent of Schools Bob Tremblay, Lynch has steadily risen to the challenge of moving Framingham toward a more equitable and inclusive school district.
In a district serving nearly 10,000 students, employing over 2,000 staff members, and with an annual operating budget in excess of $140 million, he quickly won over the leadership of each department he's overseen by showcasing a strong work ethic, a collaborative work style, and a calm and reassuring approach, said the district in a press release.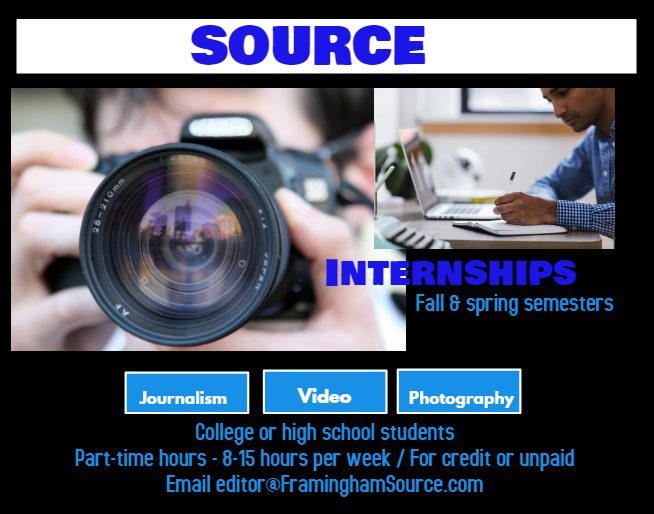 Over the course of the past two years, the Framingham School Committee and its team of district leaders quickly saw the added value that Lynch brought to the team when he led the development of a zero-based budgeting system that included a formula for instructional supplies as well as a detailed staffing allocation plan to review the correlation between the equity of funding and staffing as it relates to the student experience. Funding was included for educational field trips as well as family engagement events, taking the burden from school PTOs to raise dollars and ensuring each child, regardless of their school's or family's ability to pay, had a consistent experience. This was the first time in the history of the district that a funding formula was created to ensure equitable distribution of resources, said the District in a press release.
"One of Mr. Lynch's best attributes is his ability to listen to a problem and develop a creative solution," said Tremblay, Superintendent of Schools. "Lincoln works tirelessly to foster relationships with principals and directors across the district to better understand their needs and challenges to foster innovative ideas. In one instance, he allocated funding to purchase three minibuses, saving the district a substantial amount of money over time; and during the height of the COVID crisis he volunteered on multiple occasions to drive one of these vans to pick up groceries for distribution to families in need. During COVID, he worked with the food services department to open food sites across the district, supplying food to families while keeping a large portion of the food service staff employed."
Through strong financial management, Lynch has been able to stabilize the district and maintain critical services including out-of-school time and social emotional support. He has also committed to mandated diversity and inclusion training for all members of the operations and finance team and budgeting dollars to support district-wide diversity and inclusion training, said the district in a press release.
In short, Lynch has helped to advance virtually every aspect of the district's multi-year Strategic Plan which, in effect, has enhanced the district's educational mission. He continues to use his strong financial skills to address inequities, improve systems, and provide students, families, staff, and administrators with the resources they need, said the district in a press release. 
In addition to receiving a plaque to commemorate the award, MASBO will also be presenting Framingham Public Schools with a $1,000 contribution in honor of Lynch's award.
This is made possible by MASBO's partnership with KenMark Office Systems/Axion Business Technologies (A Visual Edge Technology Company), a MASBO Solution Provider, who sponsors this award.
The Massachusetts Association of School Business Officials, Inc. is the professional association supporting business and financial operations in public schools throughout the Commonwealth. Their members include school business officials, business office support staff, and superintendents across the state. It is their privilege to support the teaching and learning of students in municipal, regional, collaborative, vocational/technical, and charter schools. Solution Providers are key to their mission and provide resources to, and opportunities for, the membership at large. Without them, MASBO would be unable to provide the level of service necessary to serve students to the best of their ability.