Desmarais Breaks Framingham High Hurdles Record
FRAMINGHAM – Freshman Abby Desmarais broke a 2017 Framingham High School hurdles record this week.
Desmarais time of 1:09.24 minutes in the 400-meter hurdles gave her the Flyers outdoor track record.
The previous record was held by Ashley Wilson set in 2017. That time was 1:11.04 minutes.
Desmarais is the first Flyer to hurdle below 1:10 in that event.
The Flyers are home next Wednesday, May 19 against Milton at Bowditch Field.
***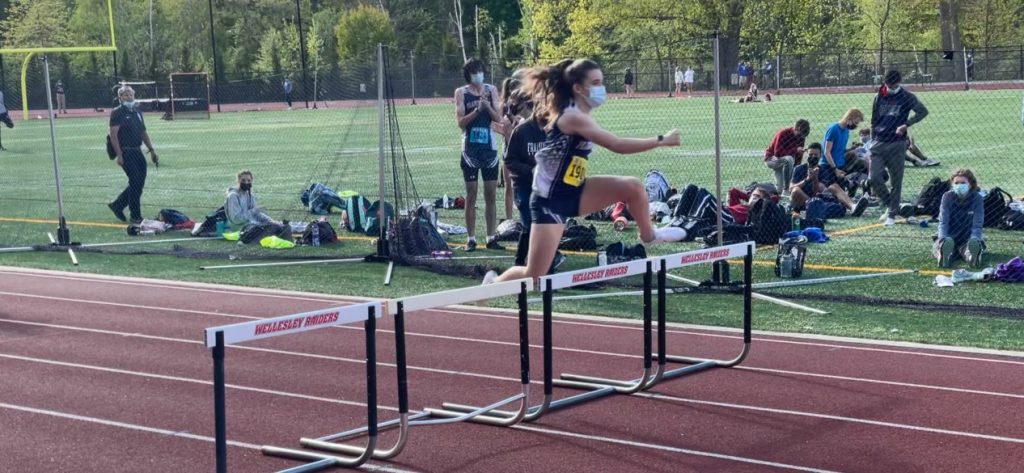 Photo courtesy