Framingham Police Arrest Man, 56, on Multiple Drug Distribution Charges
FRAMINGHAM – Police officers arrested a man on multiple drug charges on Friday afternoon at 14 Avon Street in Framingham.
A police officer noticed suspicious activity inside a motor vehicle, and went to investigate, according to police.
The officer found "what appeared to be fentanyl, cocaine, and marijuana (didn't specify amounts), along with drug packaging materials," said Framingham Police spokesperson Sgt. Rachel Mickens.
Police arrested Patrick J. Profit, 56, with no know address.
Profit was charged with possession to distribute a Class A drug, possession to distribute a Class D drug, and possession of a Class B drug.
***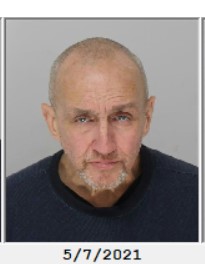 Framingham Police booking photo