After Life-Changing Crash, Framingham Mom Helps To Change Law, Refuses To Live in Fear, & Launches Her Own Business

By Caroline Lanni
***
FRAMINGHAM – On a hot, sunny summer day in 2016, Jillian Kaplan, then 33, went for a walk with her dog, Sydney. She had taken this walk daily, but on August 10, 2016 while Kaplan and her dog were walking across the street in a crosswalk at the intersection of Concord and Cherry streets in Framingham, her life changed when she was struck by a vehicle.
In a blink of an eye, you can go from having a wonderful day of walking your dog to then fighting for your life in a hospital, said Kaplan, now 38.
The vehicle struck her on her right side, that day. Rushed to the hospital, Kaplan eventually went through three surgeries for her pelvis, and her brain.
That walk with her dog in a crosswalk, should have been uneventful, but instead it altered her life forever.
The difference for Kaplan, who still lives in Framingham, is that not only did she survive that life-changing event, she advocated and succeeded in changing state law because of it.
The male driver who struck Kaplan was named Steven King [55 at the time], a deaf man, who was using sign language to communicate to his passenger, Kaplan told SOURCE.
He had taken his eyes off the road to communicate, when he struck me, Kaplan said.
In 2018, King was placed on probation from the Judge and got to keep his license from the crash.
"It was an inconvenience to take it away," the judge said of suspending his driver's license, reported Fox25 news.
"I experienced a traumatic brain injury, yet it's too inconvenient for him to take away his license for any period of time," said Kaplan told Boston 25 News in 2018.
In a Facebook post on March 1, "I made a personal choice not to sue, but instead to move forward and not relive the trauma in court."
"A few weeks ago, I learned the man that hit me died at only 59 years old," said Kaplan to SOURCE.
"I felt a strange feeling come over me, I am not sure why. I never spoke to him, he never reached out to me. I have always wondered how he felt … if he was sad … if he regretted not looking at the road that day … if he learned his lesson. I will never know. It's strange," said Kaplan.
King died in December 2019 in his home peacefully three years after the crash, Kaplan said.
After she was struck by King in Framingham in that crosswalk, Kaplan advocated for and testified numerous times at the Statehouse for a hands-free phone bill for Massachusetts drivers.
"I am so excited because I know that this bill is going to save lives. By having a distracted driving law and a hands-free bill, it means that you can't be messing with your phone no matter what it is that you're doing," Kaplan told CBS Boston news in 2019.
That bill passed the legislature, was signed by Governor Charlie Baker, and went into effect in February 2020.
Kaplan brought her story of the crash forward as a survivor and ultimately helped move this bill into law.
Kaplan, who grew up in Wayland Massachusetts, graduated from Rensselaer Polytechnic Institute [RPI] in 2004 and lived in New York City for a couple of years. At RPI she majored in management but took a lot of courses in computer science and other technical courses. Her first job was being a network engineer at Verizon and did a lot of "central office engineering," said Kaplan.
She attended WPI [Worcester Polytechnic Institute] for her MBA in business administration and management marketing. Then attended Villanova University for a project management certificate, and graduated from MIT [Massachusetts Institute of Technology] for her strategy and innovation certificate this year [2021] for graduate school. She now works for for DELL Technologies.
She got married in September 2013, and gave birth to her daughter, just 13 months after being struck in that crosswalk.
On the day of the crash, "I decided to take her [Sydney the dog] for a walk before work," since it was really hot that day.
The crash occurred near the MetroWest YMCA, Kaplan said, who added she used to live over there and always took "the loop" around there.
She was taking "the loop" and crossing the crosswalk, one car let her go and as she was waving to the car to thank them for letting her walk, another car coming in the other director ended up striking her.
"I don't remember anything," said Kaplan.
"What people always say to me is that you should have looked both ways. I did look both ways I was literally thanking the person that stopped coming closest to me," Kaplan said.
The car that hit her was going about 40 miles an hour, said Kaplan.
She believes her dog was on the "other side" of her. She got impacted on her right-hand side and Sydney the dog was on her left side when the car hit her, Kaplan said.
The bystander in the other car, Kaplan believes called the ambulance when it happened.
"They had to bring the fire department out to close off the road because there was so much blood," Kaplan said.
Sydney was fine during the crash, and is still alive today, said Kaplan.
When the crash occurred, it was during rush hour and due to Kaplan's injuries she had to go to a level one trauma center, she said.
"I had emergency brain surgery – and I had two pelvic surgeries to put my pelvis back together," said Kaplan.
She was taken to UMass Memorial Medical Center in Worcester for the three surgeries.
"They were amazing," she said.
Kaplan spent a week in the ICU and a month in a rehab facility, at Whittier Rehabilitation Hospital in Westborough.
Due to her crash, she was also wheelchair bound for three months.
"Less than one in 10 people survive crashes like I had, so [everyone was questioning] are you going to live? Once I lived, they put my pelvis back together and then they were like are you going to walk again? Here I am walking and talking in all the same," Kaplan said.
She added that this entire crash happening to her has been "life changing."
Kaplan said she was told that she could never have kids due to her uterus being punctured by her pelvis from the crash, and being in a wheelchair for two to three months.
Then, 13 months later she welcomed a baby girl.
"I went in for my final pelvic X-ray – they wanted to double check everything," and that's when Kaplan found out that she could not get X-rayed because she was pregnant, she said.
There was fear according to the doctors, Kaplan said, that the baby might not be viable due to the ramifications of the crash.
"She was very viable, and she was two weeks late so 42 weeks later I had a baby who is lovely and healthy," she added.
Kaplan said she still today walks her dog after what has happened to her and still has some "moments of [post-traumatic stress disorder] PTSD.
"I live my life in humor, so I always joke with people. I'm like well it's not going to happen twice obviously, that's a joke but I have to remember that it was a freak thing, and I can't live my life in total fear of everything," said Kaplan.
She doubts her memory from the crash will ever come back.
A traumatic brain injury survivor, "so just in general things are harder for me," she said.
But if people meet her, they would probably never know what she has gone through.
Today she writes things down more at work due to "brain capacity issues."
Remembering only a few things, and not knowing what she is doing when things are all piling on top of one another, if an issue now,, explained Kaplan.
In regards to the hands-free driving legislation, Kaplan said "we were the last state in New England to pass it [the bill]."
The Hands-Free Bill was already in process before she got involved. Kaplan got in contact with a woman whose father had gotten killed by a distracted driver and she asked Kaplan if she wanted to help with this as being a victim, and as a survivor to assist with the Bill.
That day walking the dog and struck in the crosswalk shaped Kaplan's life by showcasing the power that one person has.
Kaplan has made it her mission to, "turn my mess into my message," she said.
The first time she went to the Massachusetts State House to testify for the Hands-Free Bill she was "taken back" seeing that she was the only living victim there at the time.
Kaplan said she worked with State Rep. Maria Robinson in pushing for the legislation.
Seeing those families or friends represent someone who lost their life through crashes, at the Statehouse made her realize how vital and important her voice is as a survivor, she added.
When she was wheelchair bound for three months, Kaplan said that "people treat you like you're a leper," and it gave her so much "empathy for people who go through this every day and have disabilities for life. I don't, but I very easily could have."
She wanted to find those solutions to problems and this crash of hers has changed her view on empathy, helping others, and the power she "personally" has, said Kaplan.
Kaplan said she works with the organization, Safe Roads Alliance's President Emily Stein, and helps her with non-profit work as a part time volunteer.
Her daughter is her biggest accomplishment and being a working mom, said Kaplan.
"There are two things that have to happen for you to recover from things like this. You have to physically be able to get better – but you also have to want to," said Kaplan.
There is a physical and mental part to this work towards recovering, she added.
Kaplan said, now at Dell Technology she "focuses on future solutions in the workplace around 5G technology," with a background in engineering, product management, technology, and now with launch solutions.
She has a "demanding, high pressure career" and she loves what she does at DELL.
"We focus a lot on technology for good and using it to help the world in a positive place, not just make computers," she added.
Kaplan has helped women in STEM [Science, Technology, Engineering, and Math] because it is a really hard field for women, and she wants to make an "impact" to get those solutions made for those problems.
While working at DELL, she also has launched a small business as a health coach.
In the day of a life for Kaplan she said she works out, works during the day, plays with her daughter, works her side health business, and does volunteer work at night.
Kaplan said her coaching business has been a passion for a long time and before her crash she said she just wanted to "look good," and lose weight, but after she realized "being fit saved my life."
Her doctors told her, "If you are not in good shape, you can't survive trauma like I went through," along with three major surgeries.
Today, Kaplan wants people to feel good and be healthy because it is very important and "you never know what can happen."
To check out Kaplan's website about health and fitness coaching, business coaching, and motivational speaking, visit https://jilliankaplan.com/
"I love what I do for work, I love my side business, I love my giveback opportunities – I've built a really cool life, and I am super grateful for it," said Kaplan.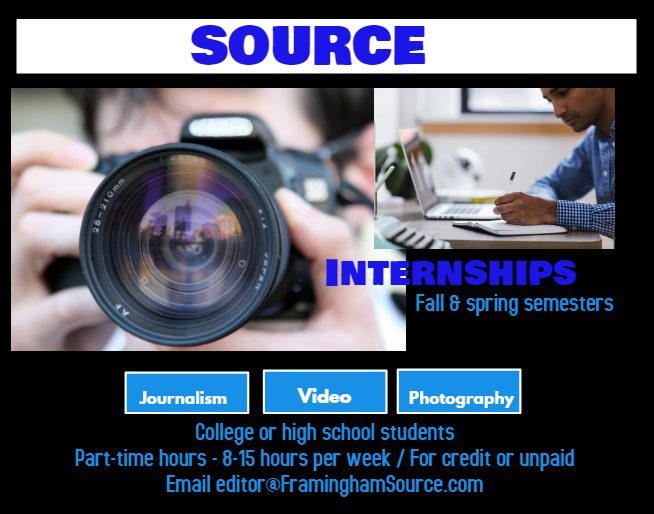 ***
Caroline Lanni is a 2021 spring SOURCE intern. She is a senior at Framingham State University, who will graduate this month.
Photos submitted to SOURCE by Kaplan