[broadstreet zone="53230″]
FRAMINGHAM – The Framingham High School Drama Company will present SHREK- THE MUSICAL on Friday, May 28th and Saturday, May 29th at 8 p.m. in the Memorial Garden at Framingham High School.
In person seating is extremely limited for these performances.
However, ticket requests are open to the public as of today, May 7.
The show will also be streamed live through Showtix4u.com if you are unable to get an in person seat.
SHREK – PUBLIC TICKET ORDER FORM
Once you have been contacted by Leslie Dowst, our faculty house manager confirming your performance and number of tickets – you can submit payment in check form payable to The City of Framingham.
Not all ticket requests will be filled.
[broadstreet zone="59945″]
CAST
Shrek: Alex McLaughlin
Fiona: Hannah Bossange
Donkey: Nyosha Homicil
Lord Farquaad: Ethan Kerr
Pinocchio: Eva Taub
Giny/ Sugar Plum Fairy: Maya Puffer
Dragon: Sarah Morales
Young Fiona: Sanika Agrawal
Teen Fiona: Emily Spalding
3 Blind Mice/ Knights: Hadley Connor, Ailadis Hernandez de Leon, Amelia Klippenstein
Mama Ogre: Sarah Spalti
Papa Ogre: Brian Fintonis
Young Shrek: Peter Courchesne
Queen Lillian: Carly Nestor
King Harold: Brock Hoey
Fairytale Creatures
Shoemaker's Elf: Brock Hoey
Fairy Godmother: CJ Till
Wicked Witch: Gabby Rodrigues
Papa Bear: Miles Bishop
Mama Bear: Sonnet Shea
Baby Bear: Anna Adams
3 Pigs: Larissa Goncalves, Christina Mula, Olivia Palmer
Peter Pan: Tyler Garofalo
Mad Hatter: Elijah Jenkins
White Rabbit: Achilles Hicks
Ugly Duckling: Annabel Francis
Little Red: Rachel Varley
Humpty Dumpty: Thalia Santos
Big Bad Wolf: Angela Ssekanjako
Little Bo Peep: Rianna Lawrence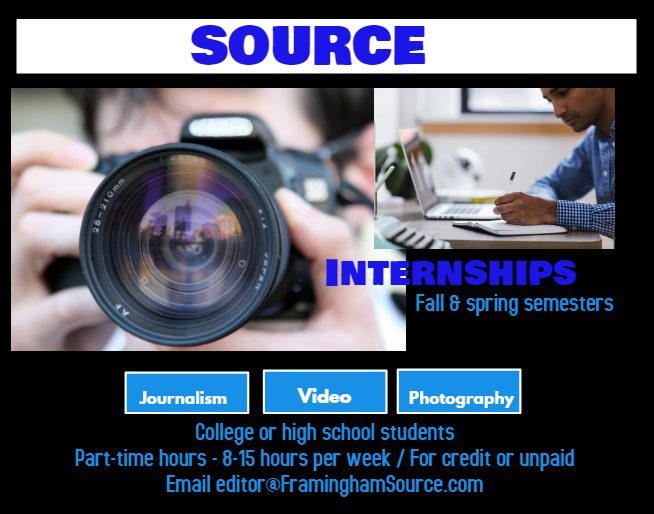 Dragon Puppeteers
Caitlyn Doucette (Lead Puppeteer)
Alex Lopez
Carly Nestor
Jenna Saxon
Sarah Spalti
[broadstreet zone="59982″]
Rat Tappers
Hadley Connor
Larissa Goncalves
Amelia Klippenstein
Isabella Medina
Olivia Palmer
Thalia Santos
Emily Spalding
CJ Till
[broadstreet zone="70107″]
Duloc Dancers
Anna Adams
Hadley Connor
Casey Corcoran
Brian Fintonis
Larissa Goncalves
Amelia Klippenstein
Isabella Medina
Carly Nestor
Olivia Palmer
Thalia Santos
Sarah Spalti
CJ Till
[broadstreet zone="53130″]
Happy Villagers/ Knights/ Wedding Guests
Maya Bishop
Emmalene Caruso
Casey Corcoran
Isabella Eeson
Angelina Gonzalez
Maya Gonzalez
Janie Harris
Elwyn Jacobs
Clara Noggle
[broadstreet zone="58610″]
Captain of the Guard: Casey Corcoran
Bishop: Brian Fintonis
Dwarf: Janie Harris
Pied Piper: Brian Fintonis
Bluebird: Amelia Klippenstein
Production Team
Directors/Producers: Chris Brindley and Donna Wresinski
Music Director: Ethan Lobenstine
Choreographer: Lauren Spagnuolo
Technical Director: Peter Birren
Scenic and Lighting Design: Chris Fournier
Costume and Wig Design: Brian Simons
Sound Design: Mark DeLuzio
Puppet Design: Do Sets Design
Faculty House Manager/ Artwork Design: Leslie Adams Dowst
Production Stage Manager: Katrina Barrett
Assistant Stage Managers: Bridget Donovan and Maddy Wissler
Lighting and Sound Crew Head: Bridget Donovan
Sound Board Ops/ Playback: Haley Hein and Cam Norris
Lighting and Sound Crew: Alina Chaparian, Evan Hein, Haley Hein, Emma Mackay, Cam Norris, Jenna Saxon, Domenic Scalzi, Owen Sellers
Scenic Crew Head: Madison Chan
Scenic Crew: Emma Beckman, Savannah Johnson, Kaylee Lambert, Meghan McCluskey, Matthew Schneider
Costume Crew Head: Lily Karofsky
Costume Crew: Natalie Carson, Vicky Clifford, Katie Najarian, Jessie Namulindwa, Joantrina Nantaba, Carol Ssekanjako
Props Crew Head: Jenna Saxon
Publicity Head: Haley Hein
Video Promotions: Diego Castrillo-Vilches
Live Stream Production Team
Director/Producer of Live Stream: Danny Zack
Co-Producer of Live Stream: Bradley Groleau
[broadstreet zone="59948″]
Framingham High Studios Team:
Katie Knox
Yume Shapiro
Colby Beck
Lily Swallow
Jay Atal
Chloe Mills