[broadstreet zone="53230″]
WELLESLEY – MassBay Community College announced today, May 6, eight new programs that will now be offered to students in an exclusively online format, and one hybrid health science program, beginning in fall 2021.
These programs have been available to students in an in-person format, but understanding some students would prefer to study remotely, the College has expanded the option to complete these associate degree and certificate programs fully online.
"We recognize the pandemic continues to challenge our assumptions in higher education," said Dr. Chris LaBarbera, Assistant Provost. "Not all students learn the same way, so we need to innovate to create new ways to deliver higher education to our students. This fall at MassBay, students can return to campus for their classes, or they can choose to complete their associate degree or certificate programs without ever coming to campus in one of our programs that can now be completed entirely online."
[broadstreet zone="54526″]
The eight new online programs are:
–       Accounting (Associate in Science)
–       Accounting – MassTransfer (Associate in Science)
–       Accounting (Certificate)
–       Criminal Justice (Associate in Science)
–       Computer-Aided Design (CAD) (Certificate)
–       General Studies: Mathematics (Associate in Arts)
–       Liberal Arts: English Concentration (Associate in Arts)
–       Liberal Arts: Communication Concentration (Associate in Arts)
[broadstreet zone="59947″]
The Computed Tomography Certificate program will be available to students in a hybrid model, consisting of a combination of in-person and online learning.
"With the challenges of being a single mother of four daughters, I found online classes being the best fit for me and my family," said Milford, resident and MassBay Accounting student, Dinora Torres. "I'm able to create a schedule that works best for me, giving me the flexibility of being home caring for my children, while excelling in my classes. Because I'm taking my courses from the comfort of my home without having a commute to campus, I can take more courses while still being connected virtually to the community and my professors. MassBay provides choices for all students to take classes in the format that works best for us. Taking online classes has been the best route for me to achieve my degree."
Registration for fall 2021 is open now, with classes starting on September7.
Prospective students can learn more about the new programs by contacting MassBay's Office of Admissions at 781-239-2500 or admissions@massbay.edu.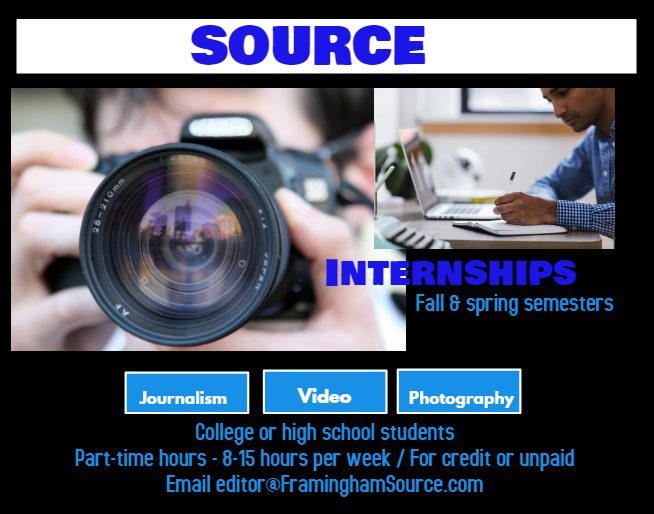 ***
In full transparency, the press release and photo were provided by MassBay Community College, which has a campus in Framingham on Flagg Drive.