MetroWest Chamber: For 6 Decades, MassBay Community College Bringing Educational & Economic Impact to Region
By Dr. David Podell
President of MassBay Community College
***
FRAMINGHAM – In his 1759 treatise, The Theory of Moral Sentiments, economist Adam Smith described an "Invisible Hand" that pushes the free market to ensure the greatest good for the greatest number of people. Some 260 years later, it seems MassBay Community College similarly acts as an Invisible Hand, pushing the MetroWest economy forward. But instead of being an unseen, invisible economic driver, it is now clear how much MassBay benefits the regional economy – and it's quite impressive.
In a report issued this spring based on fiscal year 2018-2019 (FY '19) data, the national labor market analytic company Emsi examines the impact MassBay has on the regional economy through its direct expenditures and those of its students and employees. The report also explores the economic benefits of MassBay to three key groups: students, Massachusetts taxpayers, and society as a whole. Here are its findings.
Impact
MassBay's service area encompasses 27 communities in MetroWest, extending south to I-495 and north to Rte. 2. Annual enrollment in Fiscal Year 2019 was 6,963 credit-bearing and 856 non-credit students, 30% of whom come to MassBay from communities outside of its service area.
As an employer and consumer with campuses in Ashland, Framingham, and Wellesley Hills, the College has directly contributed to the success of dozens if not hundreds of local businesses over the years.
Taking into account our payroll, our current students' spending in the community, and the economic impact of tens of thousands of our alumni who remain in the region to live, work, and raise their family, MassBay's total annual impact on our service area is $142.7 million of added income, which is equivalent to supporting 1,794 jobs.
A proud MetroWest neighbor and contributor, MassBay is a key economic force for growth and prosperity. But, how do our students benefit from attending?
Student Benefits
MassBay is the most affordable college in MetroWest, and students who earn their associate degree benefit from one of the very best deals in higher education. We offer a practical education that prepares our students for the jobs our economy needs to thrive in the future.
We offer robust academic counseling to ensure students remain on track, generous financial aid support, needed food insecurity programs, and a variety of student clubs and activities, and have some of the most dedicated, experienced, and knowledgeable faculty anywhere.
Further, as part of the MassTransfer program, students who take 12 credits or more are eligible for guaranteed acceptance at UMass and all state universities, with lower tuition available to students with a 2.5 grade point average or higher.
The value of MassBay is evident not just in our vast academic offerings and experienced faculty; it is clear from the numbers that we are the best deal around.
The average MassBay graduate who earned an associate degree in FY '19 will see annual earnings that are $12,400 higher than a person with a high school diploma or equivalent working in Massachusetts. And, the average annual salary for someone with a MassBay associate degree that year was $47,300. This significant increase in earnings more than offset student expenses like tuition, fees, out-of-pocket expenses like books and transportation, debt service on loans, foregone time and earnings – all of which Emsi factored in when arriving at
these figures. For every $1.00 students pay to attend MassBay, they receive $5.50 in benefits throughout their lifetime.
The student investment in MassBay has an average annual internal rate of return of 20.6%, an exceptional value compared to the U.S. stock market's 30-year average rate of return of 9.9%. So, we see how students benefit from attending MassBay. What's in it for the taxpayer?
Taxpayers
The state investment in MassBay Community College in FY '19 was $25.6 million. This is an outstanding deal for the taxpayers of Massachusetts and here's why.
Graduates of the College will generate better salaries and will therefore pay higher income taxes throughout their working lives. The class of 2019 is anticipated to pay $43.1 million more in taxes than they would have paid had they not earned their degree.
Statistics also show students who earn their associate degree improve their lifestyle, which avoids state support they may have otherwise received, for healthcare or other government-supported programs. Altogether, the present value of the benefits associated with a MassBay education will generate $3.9 million in savings to state taxpayers.
Added together, the present value of added taxes and public sector savings is $47 million.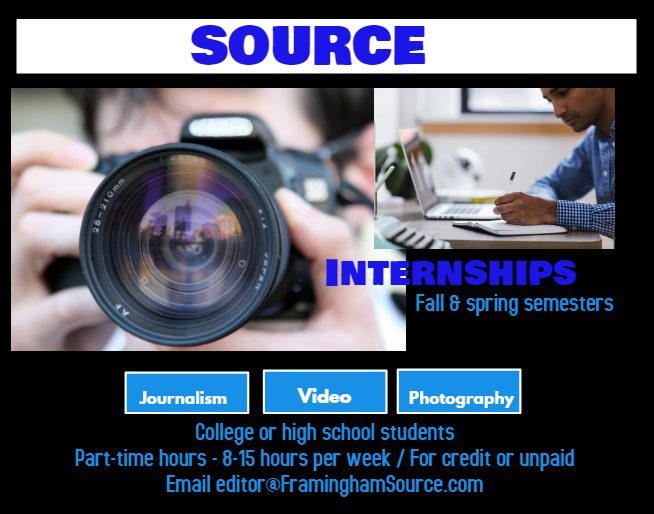 Compare that with $25.6 million in state funding, and it equates to a benefit-cost ratio to the taxpayer of 1.8. So, in other words, for every dollar spent on MassBay, taxpayers receive a value of $1.80 over the course of students' working lives. The study notes the average annual rate of return for taxpayers on their MassBay investment is 5.4%, an exceptional value that compares favorably to most long-term investments.
So now we see the regional economic impact and why MassBay is a good value for the students and for the taxpayers. What about the rest of society?
Society
The two major ways MassBay benefits society as a whole is from an increased economic base and from the savings generated by improved outcomes for MassBay students. As students achieve higher earnings and increase their economic business output, the overall prosperity in the region and the state is elevated. Also, studies have shown that education is statistically correlated with a variety of lifestyle changes that generate social savings, such as healthcare savings by avoiding costs of smoking, alcohol dependence, obesity, drug abuse, and depression.
In total, the increased economic base in the state and improved lifestyles of students return a present value of $553.6 million to society. Compare that total with the $60.7 million the people of Massachusetts invest in MassBay, and that's a deal society ought to take every time. For every dollar invested in MassBay, the people of Massachusetts receive a cumulative value of $9.10 in benefits.
MassBay Community College has been making a difference in MetroWest for 60 years, providing students with the needed skills and training the modern workforce requires and contributing $142.7 million of added income to the MetroWest region in FY'19.
For six decades we have provided an "Invisible Hand," pushing the MetroWest economy toward greater prosperity and economic achievement.
Now, perhaps our "Hand" is no longer invisible.
***
David Podell, Ph.D., was appointed as the seventh President of MassBay Community College in 2016. MassBay Community College is the most affordable higher education option in MetroWest Boston, offering a robust portfolio of courses and more than 70 associate degree and certificate programs with flexible day, evening, and weekend classes in Ashland, Framingham, Wellesley Hills, and online. MassBay students receive an unmatched educational value by earning stackable credits that transfer to bachelor's degree programs, and workforce-ready skills necessary to advance careers in high-demand fields such as health and life sciences, automotive technology, engineering, business, cybersecurity, and the humanities. MassBay's Associate Degree in Nursing (RN) and Practical Nursing (LPN) programs were both ranked as the #1 Nursing Program in Massachusetts in 2020-2021 by national nursing advocacy organizations RegisteredNursing.org, and PracticalNursing.org. Since its founding in 1961, MassBay has been accredited by several governing bodies and remains firmly committed to its mission of meeting the needs of the diverse local communities it serves. We value the intrinsic worth of all individuals, collectively in pursuit of inclusiveness and prioritize our work towards achieving equity within our community and beyond.
***
Editor's Note: SOURCE and the MetroWest Chamber have formed a partnership. The Chamber's column will run on Tuesdays on the digital news media outlet. This week's column is written by Chamber Board member David Podell, who is president of MassBay Community College.