[broadstreet zone="53230″]
WELLESLEY – When David Harvey graduated from Marlborough High School in 2010, he enlisted in the United States Marine Corps and headed to Camp Lejeune in North Carolina, where he was assigned to an combat arms unit. After serving out his contract, which included a seven-month deployment to Afghanistan, David returned to the MetroWest area to earn his college degree and start his career.
"I admit I wasn't the best student in high school, but when I left the military, I was ready to be a serious student and wanted to go to college. At first, I wasn't sure if I wanted to study engineering or criminal justice, but after taking some general education requirements, I decided on mechanical engineering. MassBay had a great program and they were close by, so it was a good fit," said Harvey
[broadstreet zone="54526″]
One of his MassBay engineering classes required his participation in the STEM Expo, a college-wide event where students present and demonstrate self-designed projects to the internal MassBay community as well as to local hiring companies and other interested parties. Harvey designed a multi-use device with configurable parts, allowing users to create various toolsets, which can be used in building a multitude of projects.
"During the STEM Expo, I met Northeastern University College of Engineering professor, David Kaeli, who was visiting the Expo to check out all the student projects. I had no idea he was a Northeastern professor when he stopped at my booth to hear me explain my project. He asked what my plans were after graduating from MassBay, and I told him I wanted to transfer to Northeastern.
He said, 'You're in luck. I'm an engineering professor at Northeastern.' He gave me his business card and guided me to apply for the Research Experience for Undergraduates in Data-Driven Discovery (REU-D3) program. I started at Northeastern University in fall 2017 as a mechanical engineering major with a minor in computer engineering."
[broadstreet zone="70174″]
[broadstreet zone="70106″]
"For me, the STEM Expo allowed me to connect with people I wouldn't typically have an opportunity to speak to. It provided for me a level of networking that I don't think I could have gotten anywhere else. The connection with Professor Kaeli led me to meeting my thermodynamics professor during my first semester at Northeastern who, in turn, helped me select my courses and prepared me for graduate school. Many students at MassBay are skilled, up-and-coming engineers and the STEM Expo is a great way for employers and four-year colleges to discover young and local talent. I literally wouldn't be where I am today without the STEM Expo."
Harvey graduated from Northeastern University in May 2020 with a bachelor of science degree in mechanical engineering with a minor in computer engineering. He returned his credits from Northeastern University to earn his associate of sciences degree in engineering from MassBay.
He currently works for the Raytheon Company as an engineer.
Harvey is a resident of Medford, where he lives with his fiancé, Kelsey, and his dog, Big Red.
[broadstreet zone="70107″]
MassBay's Virtual Spring STEM Expo will be held May 3 – 7, 2021.
To visit the virtual Student STEM Expo visit www.massbay.edu/stem-expo.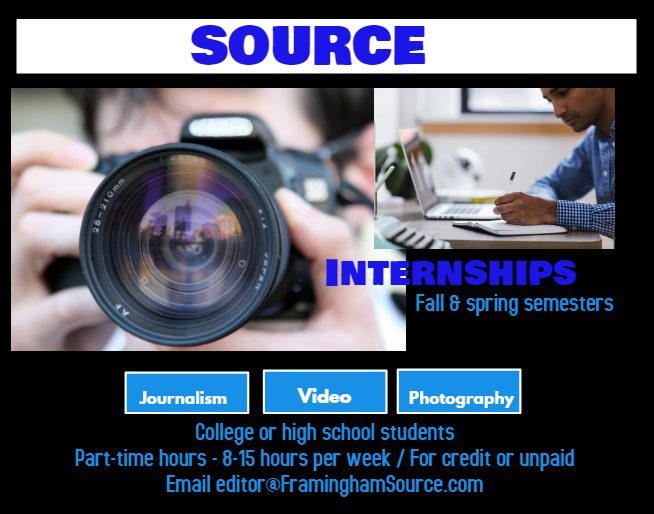 MassBay Community College is the most affordable higher education option in MetroWest Boston, offering a robust portfolio of courses and more than 70 associate degree and certificate programs with flexible day, evening, and weekend classes in Ashland, Framingham, Wellesley Hills, and online. MassBay students receive an unmatched educational value by earning stackable credits that transfer to bachelor's degree programs, and workforce-ready skills necessary to advance careers in high-demand fields such as health and life sciences, automotive technology, engineering, business, cybersecurity, and the humanities. MassBay's Associate Degree in Nursing (RN) and Practical Nursing (LPN) programs were both ranked as the #1 Nursing Program in Massachusetts in 2020-2021 by national nursing advocacy organizations RegisteredNursing.org, and PracticalNursing.org. Since its founding in 1961, MassBay has been accredited by several governing bodies and remains firmly committed to its mission of meeting the needs of the diverse local communities it serves. We value the intrinsic worth of all individuals, collectively in pursuit of inclusiveness and prioritize our work towards achieving equity within our community and beyond.
***
In full transparency, the press release and photo were submitted to SOURCE by MassBay Community College