[broadstreet zone="53130″]
1 Governor Baker will hold a press conference this afternoon to discuss re-opening the Commonwealth more. It is expected to start at 1:30 p.m. Possible discussion items are outdoor masks mandate, outdoor capacity limits, and indoor capacity limits.
2. Middle school students will begin in-person learning 5 days a week starting Wednesday, April 28.
[broadstreet zone="58610″]
3 CITY OF FRAMINGHAM meetings:
Framingham City Council: Appointments Subcommittee at 6 p.m.
Framingham City Council at 7 p.m.
Framingham Traffic Commission at 7 p.m.
Framingham Fair Housing Committee meeting at 7 p.m.
[broadstreet zone="59983″]
4. According to the Mayor's public schedule, Mayor Yvonne Spicer has no public events today or rest of this week. The City Council has requested the mayor attend tonight's meeting but it is not on her schedule. Also the mayor typically holds a public community hour on Tuesdays at 5 p.m. to discuss an issue and there is none scheduled for today.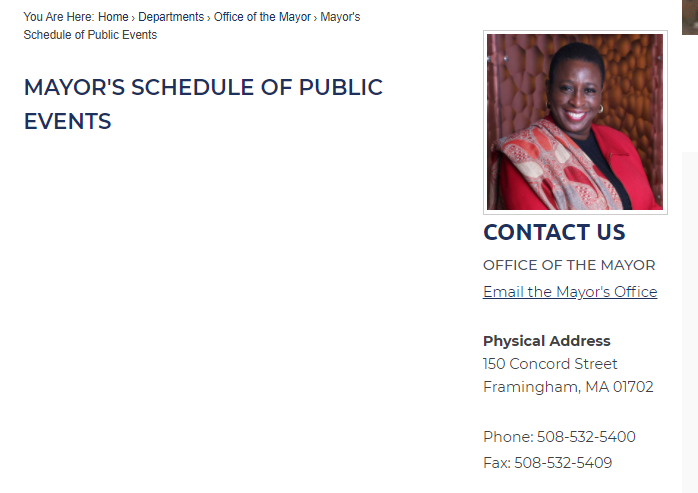 5. This week is World Immunization Week.