2 MassBay Students Recognized on Phi Theta Kappa All-Mass Academic Team
FRAMINGHAM –  MassBay Community College is pleased to announce that students, Nathalia Goettert of Wayland, and Lauren Morris of Waltham, have been named to the Phi Theta Kappa (PTK) All-Massachusetts Academic Team and will be virtually honored by the Massachusetts Association of Community Colleges (MACC). The "PTK Community College Excellence Week."
Massachusetts Association of Community Colleges will highlight the student members of the All-Massachusetts Academic Team for their outstanding academic achievement and exemplary student service on its social media pages.
Phi Theta Kappa is the international honor society of two-year colleges and has recognized and encouraged scholarship among community college students for more than 100 years while promoting the academic integrity of the associate degree program. Students with grade point averages of 3.5 or higher are invited to join Phi Theta Kappa. 
"We are extremely proud of Nathalia, Lauren, and all the PTK community college students across Massachusetts who have been selected for this honor," said MassBay President, Dr. David Podell. "We celebrate their accomplishments, dedication, and perseverance, and we congratulate them for this prestigious accolade."
"Every year, we look forward to this opportunity to highlight the community colleges' commitment to access, opportunity, and excellence. The outstanding achievements of our students cannot be overstated, especially given the additional challenges we all have faced over the past year. We are proud of all they have accomplished and celebrate the continued pursuit of their academic and career aspirations," said Tom Sannicandro, Director of the Massachusetts Association of Community Colleges (MACC). 
Nathalia Goettert, an international student from Brazil, is a biotechnology major at MassBay Community College. She is a participant in MassBay's STEM Mentor Program, which matches her with a local biotechnology professional who provides her with academic and career support. The program also offers her the opportunity to participate in many career-focused events and activities.
She is graduating with her Associate of Science degree in May 2021. She hopes to transfer to the University of Massachusetts or Northeastern University to continue her studies in biotechnology. Her career goals include working in the biomanufacturing industry, where she hopes to help people by discovering and producing treatments to cure diseases. When she is not on the MassBay campus, she volunteers at animal shelters and loves cooking and baking at her Wayland home.
Lauren Morris, of Waltham, graduated MassBay in December 2020 with an associate of arts degree in elementary education and a 4.0 GPA. She transferred to Lesley University in January 2021 and is currently majoring in Expressive Arts Therapy, where she is also applying to the accelerated master's program.
Her career goals include working in a classroom or counseling practice to help cultivate kind, empathetic, independent, and courageous children who have healthy relationships with their peers, their world, and themselves. Lauren wants to help these children become the best versions of themselves by showing them the tools they already possess.
She is currently a lead teacher for preschool and school-aged kids at Neck of the Woods, where she also spends her summers teaching adolescents leadership skills. She volunteers with organizations that assist children and adults with disabilities and exceptionalities. In Lauren's free time, she loves to dance, create art, and spend time in nature with her dog and her fiancé, Ben.
The 2021 Phi Theta Kappa All-Massachusetts Academic Team members are:
·         Berkshire Community College students Monica Bliss, Molly Gingras, and Ginger Zani; 
·         Bristol Community College students Dakota Chixarro, Magielette Hudson, and Ross Sherman; 
·         Bunker Hill Community College students Niki Nguyen, Andrea Priolo, and Zuleka Queen-Postell; 
·         Cape Cod Community College students Ethan Hansen and Alexandria Moran; 
·         Greenfield Community College students Kimberly Day, Kellie Girouard, and Brody Trott; 
·         Holyoke Community College students Todd Cummings and Miren Neyra Alcántara; 
·         MassBay Community College students Nathalia Goettert and Lauren Morris; 
·         Massasoit Community College students April Anderson, Cindy Mack, and Amber Medeiros; 
·         Middlesex Community College students Hannah Ditmars, Gianna Tringali, and Riana Willsie; 
·         Mt. Wachusett Community College students Paige Landry and John Maron; 
·         North Shore Community College students Aryell Lula, Christopher Campbell, and Chelsea Edo; 
·         Northern Essex Community College students Michelle Colbert-Mason, Cathalina Eisan, and Jay Cassandra Anaya; 
·         Quinsigamond Community College students Edmilse Diaz, Alexander Riopel, Vincent Strzelecki, and Bradley Sylvestre; 
·         Roxbury Community College students Hamid Malik, Jon Luc Domornay, and Merlicia Miles; and 
·         Springfield Technical Community College student Miranda Kamukala.
Traditionally, a celebratory ceremony is held at the Massachusetts State House to honor the highest academic achievers in the state's 15-member community college system. However, due to the ongoing COVID-19 pandemic, the 2021 Phi Theta Kappa All-Massachusetts Academic Team ceremony will be held virtually.  
The Massachusetts Association Community Colleges (MACC) works on behalf of presidents and trustees of the 15 community colleges in Massachusetts, currently representing more than 150,000 students in every region of the Commonwealth.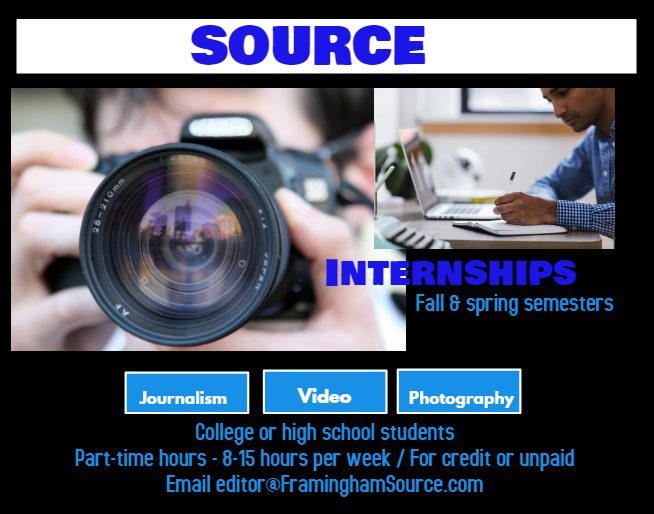 ***
In full transparency, the press release and photos were submitted to SOURCE media