Police: Cambridge Man Charged With Larceny From Shoppers World Stores
FRAMINGHAM – Framingham Police arrested a Cambridge man at Shoppers World on Friday, April 23, on multiple larceny charges.
Police arrested at 5;20 p.m. at Best Buy, 1 Shoppers World Ivan Amaker, 57, of 240 Albany Street in Cambridge. He was charged with multiple counts of larceny/shoplifting and one 4 outstanding warrants.
Best Buy's loss prevention department told police they saw Amaker "putting laptops into a bag he brought into the store with him," said Framingham Police spokesperson rachel Mickens.
Police responded to the Shoppers World store.
Police officers observed Amaker in line where he went to pay for a laptop and then abandoned the transaction
Amaker walked out the store with two laptops still in his bag (value of $279.00),, said Sgt. Mickens.
Police arrested Amaker and then found items stolen from TJ Maxx valued at about $300.
***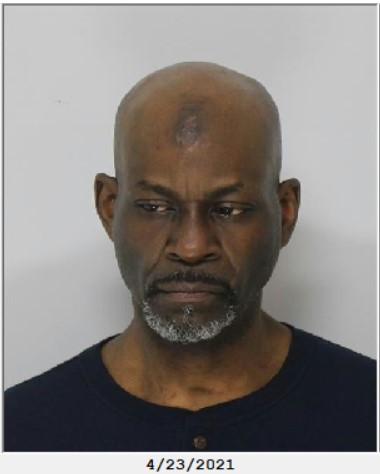 Framingham Police booking photo
—